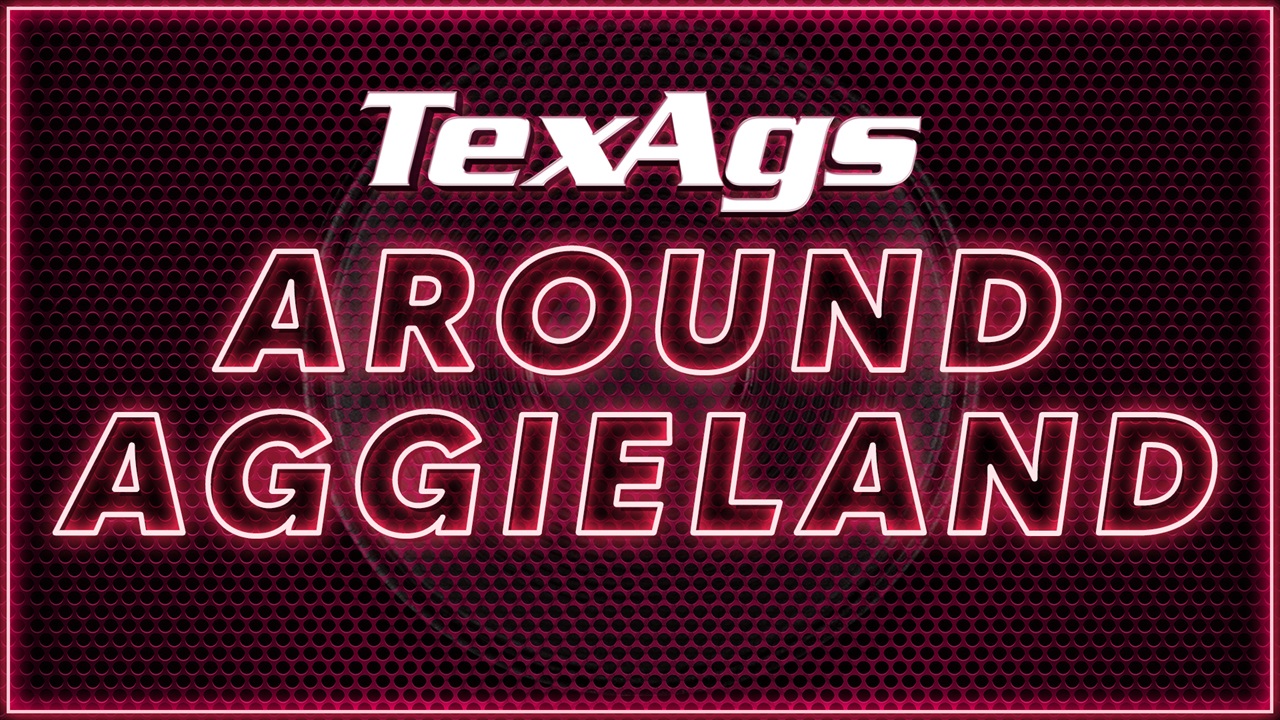 Texas A&M Basketball
Around Aggieland (3/9)
---
During Monday's edition of TexAgs Radio, social center host Courtney Collard joined to recap the weekend that was in Aggie Athletics with updates on men's basketball, women's basketball, softball and much, much more.
---
No. 15 Women's Basketball (22-8, 10-6 SEC)
Aggie Women's Basketball saw an early end to their SEC tournament run at the hands of No. 25 Arkansas on Friday. The Aggies had a strong start and held a 38-36 entering the second half, and were able to hang on to the lead at the end of the 3rd quarter. The final quarter saw a strong Arkansas team make a final push- with a jump shot putting them within a point with about one minute remaining, it came down to a pair of free throws that put the Hogs in the lead, and A&M was unable to answer in the 8 seconds following. The team and their fans now eagerly await the NCAA tournament bracket which will be released on Monday, March 16th.
Men's Basketball (16-14, 10-8 SEC)
Men's Basketball secured a win at their final home game of the season on Saturday. Thanks to a combined 45 points from seniors Chuck Mitchell and Josh Nebo, the Aggies were able to celebrate a 77-69 victory to close out their regular season play as they head into the SEC tournament in Nashville this week.
Women's Tennis (12-4, 1-2 SEC)
At the first stop on their weekend of travel, Women's Tennis suffered a loss on Friday evening at South Carolina. The Aggies took the doubles point but were bested in singles play, Jesica Anzo being the only A&M player to win her set. The final score against the Gamecocks was 4-2. The Aggies headed south in hopes to redeem themselves against the Florida Gators, where they were able to find some success. They pulled off a 4-2 win, picking up all four of their points in singles play with victories for Jayci Goldsmith, No.107 Dorthea Faa-Hviding, Lucia Quiterio, and Riley McQuaid. Next up the Women's Tennis team will take on Mississippi State at home on Friday at 5:00 p.m.
No.12 Men's Tennis (10-3, 3-0 SEC)
After a busy weekend at home, Aggie Men's Tennis remains undefeated in conference play. They began with a 6-1 win over South Carolina on Friday night, but the biggest match of the weekend was still ahead of them in their contest against the No. 6 Florida Gators on Sunday afternoon. They were able to pull off an upset, overtaking the Gators 4-3 thanks to Noah Shachter delivering two tiebreakers to benefit the Aggies. The Maroon & White picked up the doubles point and had singles wins from No.3 Valentin Vacherot, No. 28 Hady Habib, Guido Marson, and Schachter. They kept the momentum up and used it to defeat Valparaiso on Sunday evening 6-1. They'll be headed to Mississippi State on Friday for a 3:00 p.m. match.
Baseball (14-3)
Aggie Baseball swept New Mexico State this weekend at home with an 8-3 victory on Friday, followed by a 7-5 win on Saturday and topped it off with a 16-2 win in a 7 inning Sunday game. The team will head to Houston to play Rice on Tuesday at 7:00 p.m.
Softball (6-8, 1-1 SEC)
The Softball team looks to take their series against Kentucky today, as they stand with a victory and a loss against the Wildcats. They were beaten on Friday in an 11-9 game but bounced back on Sunday to win the contest 6-3. Their series tiebreaker will take place in Lexington tonight at 6:00 p.m. and will be on SEC+ and 97.3FM.
No. 7 Equestrian (5-7, 2-4 SEC)
A&M Equestrian was defeated by the top-ranked team in the country, Auburn on the weekend. The event ended in a 10-9 score, but the Aggies showed they are real competitors heading into the SEC Championships on March 27 in South Carolina.
Never miss the latest news from TexAgs!
Join our free email list