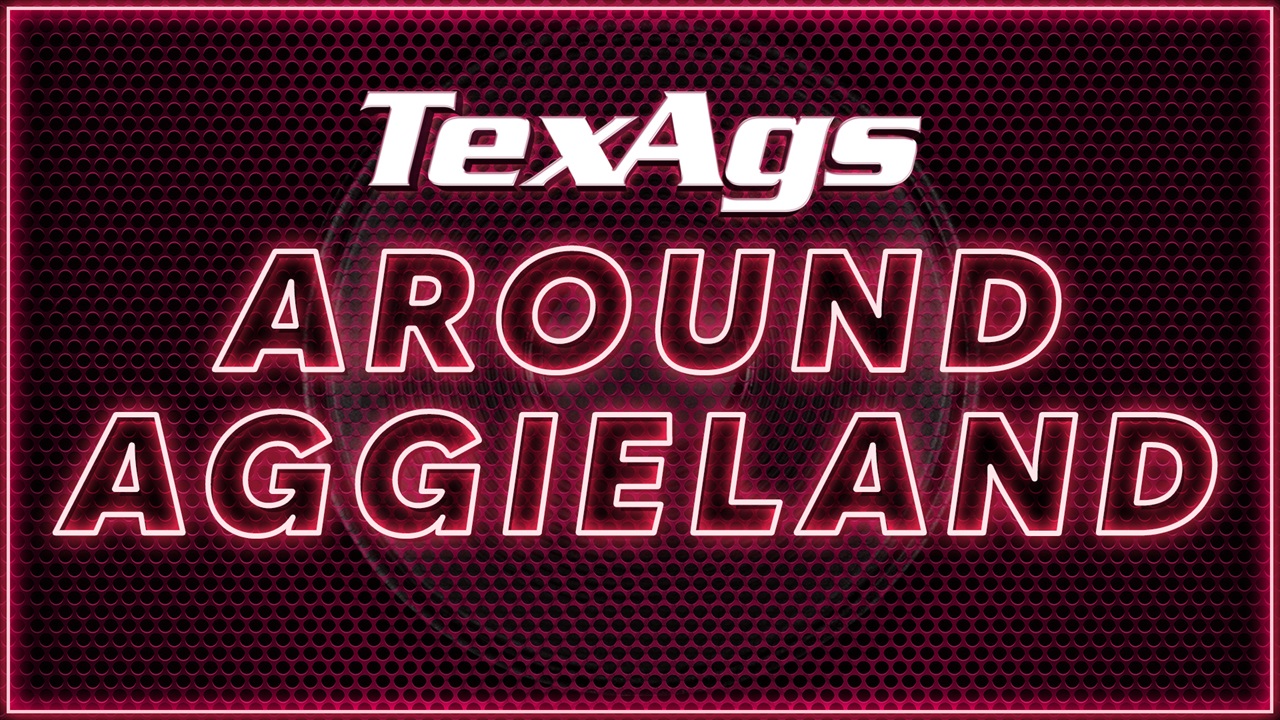 Texas A&M Basketball
Around Aggieland (2/28)
---
During Friday's edition of TexAgs Radio, social center host Courtney Collard joined to rundown what's happening Around Aggieland with updates on men's basketball, women's basketball, Equestrian and much, much more.
---
No.18 Women's Swimming and Diving:
After a disappointing performance at SEC Championships, the Aggies will host Speedo Sectionals Friday through Sunday at the Student Rec Center Natatorium in College Station.
No. 8 Equestrian (3-6,2-3 SEC):
A&M Equestrian will host both No.9 Baylor and South Dakota State in back to back challenges this week. The match against No.9 Baylor began at 9:00 a.m. Friday at Hildebrand Equine Complex, they'll be back in action at 11:00 a.m. on Saturday against South Dakota State.
Track and Field (Men No.13, Women No.5):
Pat Henry's elite Track and Field squad will be enjoying a home crowd as the SEC Indoor Championships takes place in College Station at the Gilliam Indoor Stadium Friday and Saturday. The schedule is available on 12thMan.com, the meet begins at 11:15 a.m. on Friday and the event will be streamed on SEC+.
Women's Tennis (10-2):
Aggie Women's Tennis will begin conference play against Kentucky in Lexington on Friday at 3:00 p.m. They will return home on Sunday to host Arkansas at Noon, and Prairie View A&M at 5:00 p.m.
No.13 Men's Tennis (7-3):
Also, beginning conference play is Men's Tennis, who will match up against Kentucky in College Station on Friday at 6:00 p.m. The Maroon and White will then hit the road to play Vanderbilt in Nashville on Sunday at 1:00 p.m.
Softball (12-6):
A&M Softball is hosting the Reville Classic this weekend, they will be facing Southeastern Louisiana on Friday at 5:15 p.m. They will take on the Lions again at 1:15 p.m. on Saturday before moving on to play Kansas at 3 p.m. Saturday, and again at 10:30 a.m. on Sunday. Games will be available on SEC+ and 97.3FM.
No. 18 Baseball (10-0):
Aggie Baseball will have its perfect record challenged at the Frisco Classic at Dr. Pepper Park. The team will begin the weekend with a game against Illinois on Friday at 7:00 p.m. Following that, they will take on No.8 UCLA on Saturday at 6:00 p.m, and close out with a game against No.17 Oklahoma State at 3:00 p.m. on Sunday. Keep up with the Aggies in Frisco on 1150AM/93.7FM and streamed on Flo Sports (with a paid subscription).
Men's Basketball (14-13, 8-7 SEC):
Following their loss against Kentucky on Tuesday, Aggie Basketball will look to avenge their loss against LSU in January as they return to Baton Rouge on Saturday at 11am. Catch the game on ESPN2, TAMUSN, 1620AM, 94.5FM or XM 383.
No.6 Men's Golf:
Aggie Men's Golf will tee off at the Cabo Collegiate in Los Cabos Mexico on Sunday. Play will continue through Tuesday.
No.12 Women's Basketball (22-6,10-5 SEC):
Women's Basketball will be at No.1 South Carolina at 11 a.m. on Sunday as they close their regular season. The match will be on ESPN 2, 1150AM and 93.7FM.
Never miss the latest news from TexAgs!
Join our free email list