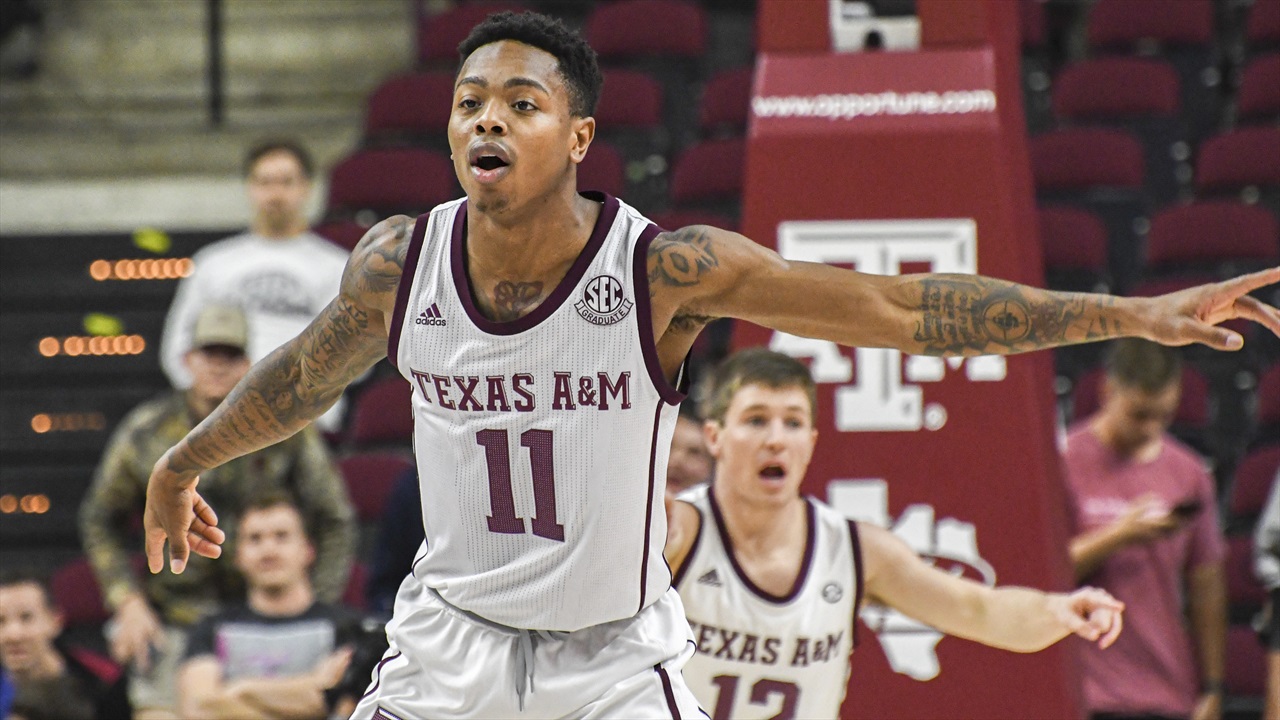 Photo by Lia Musgrave, TexAgs
Texas A&M Basketball
With Tide on tap, Aggies know they must walk the line to stay competitive
---
Through a dozen Southeastern Conference basketball games Buzz Williams' Aggies have proven they will compete through thick and thin.
That is to say, Texas A&M (12-12, 6-6) will be in the thick of the contest if they follow a thin line that Williams says is their path to victory when they face Alabama (14-11, 6-6) Wednesday at 6 p.m. in Tuscaloosa.
"Whether we play Alabama or whoever we play or wherever we play, it's just such a thin line that we have to follow," Williams said. "If we do that then there's a chance that it's a game. If we don't do that — not being disrespectful to our guys — it's not going to be a game."
The Aggies followed that line in a 74-69 victory over Georgia last Saturday.
They gave relentless effort on both ends of the court. A&M forced 21 turnovers, committed just 11, converted 21 free throws and limited Georgia's offensive rebounds.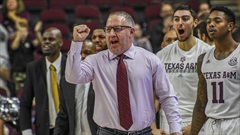 Lia Musgrave, TexAgs
Meanwhile, A&M turned those Georgia turnovers into 26 points as freshman forward Emanuel Miller led five in double figures with a career-high 21 points.
"How did we win?" Williams said. "We followed that really specific recipe that gave us a chance. If we do that then we have a chance."
The Aggies will need a similar showing to beat Alabama, which is coming off a strong week. The Crimson Tide pushed No. 11 Auburn to overtime before falling 95-91. The Tide followed that up with an 88-82 victory over No. 25 LSU.
In that win, sophomore guard Kira Lewis and freshman guard Jaden Shackleford combined for 53 points and nine of Alabama's 13 goals from 3-point range. They're both averaging more than 14 points, as is guard John Petty, who averages 15.2.
Containing that trio is a difficult task. But the Aggies realize what they're facing. They also realize they have to walk Williams' thin line.
"Generally speaking, I think our guys try very hard," Williams said. "They understand how thin the margin is in what we have to do relative for us to have a chance to be in the game. I think to continue to have the effort needed to have a chance, that speaks on so many levels to who they are, what they're trying to do, and I have the utmost respect for them."
Never miss the latest news from TexAgs!
Join our free email list