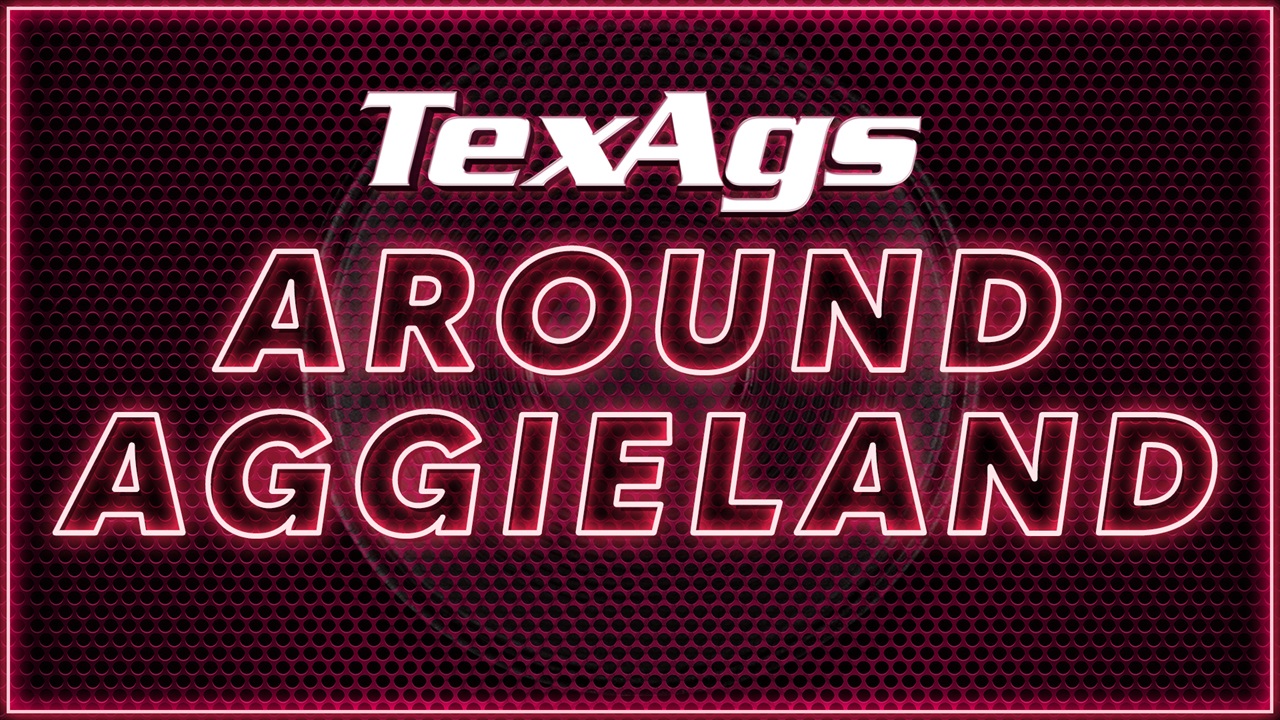 Texas A&M Basketball
Around Aggieland (2/17)
---
During Monday's edition of TexAgs Radio, social center host Courtney Collard joined to rundown what's happening Around Aggieland with updates on men's basketball, women's basketball, Track & Field, and much, much more.
---
Baseball
A successful opening weekend for Aggie Baseball brought three dominating performances against Miami of Ohio. On Friday, they began with a 17-1 victory, followed suit on Saturday with a 9-2 win and another on Sunday, 6-2. The Maroon in White- whether in pinstripes or not- are now 36-1 on opening weekends since 2009. On this season, they start with a 3-0 record and are back in action on Tuesday against SFA at Blue Bell Park.
Men's Basketball
Reed Arena was electric on Saturday as Men's Basketball was revived in the second half to complete an overtaking of the Georgia Bulldogs, finishing 74-69. The Aggies totaled five players scoring in double digits: Miller, Nebo, Mitchell, Jackson, and Flagg - lead by Emmanuel Miller's career-high 21 points. Also worth noting, Josh Nebo recorded his 17th game in double figures with 12 points. Buzz and his team are now 12-12, 6-6 SEC, as they head into their next matchup against Alabama.
Softball
Aggie Softball worked on bouncing back after a loss to McNeese on Thursday and did just that with a handful of wins this weekend. On Friday, they won against Lamar, 8-0, and then against St.John's, 4-0 to set the tone. Following that, the women were able to repeat their win against Lamar, 7-4, and then dominated a five-inning game against Binghamton, 10-2. To close out the weekend, they were victorious against St.John's once again, 5-1. Jo Evans' squad is now 8-3 on their season.
Women's Basketball (No.16)
Chennedy Carter made her presence known on Sunday as she contributed 37 of the Aggie's 73 points in their 73-71 win against No.25 Tennessee. Carter's first start back since suffering an ankle sprain earlier in the season marks her 57th game straight, where she has scored over 10 points. Strong performances also came from Shambria Washington, who scored 10 points, and N'Dea Jones with her 16 rebounds. Maroon and White were 28/33 from the free-throw line, which was a season-high in free throws made. The team will travel to Georgia on Thursday; the tip will be at 6:00 p.m. as they look to build on their 12-5,8-4 SEC record.
Track and Field (Men's No.5, Women's No.3)
On day 1 of the Tiger Paw Invitational, Tyra Gittens posted a top performance among Aggies with her long jump, and she now holds the 3rd best long jump of all time for Aggies. On day two, nine aggies put up personal best numbers. Josh Bishop, Eric Caserez, and Zepyr Seagraves all earned spots in the Aggie top 10 performances for the Men's 3000m. The trio finished 1,2,3 respectively on Saturday and now sit at 4,5 and 9 in Aggie history in that event. Freshman Charokee Young achieved a personal best in the Women's 800m, finishing as the top collegiate runner as she moved to No. 4 on the Aggie all-time performer list.
Women's Tennis (No. 20)
Aggie Women's Tennis continued to show up strong this weekend. On Friday, the team beat Illinois 4-1 and continued their hot streak with a 7-0 win over McNeese. Women's Tennis is now 8-2 on their season, and are yet to begin conference play.
Men's Tennis (No.7)
At the ITA Indoor National Championships, Aggie Men's Tennis struggled to defeat ranked opponents despite their perfect record going into the weekend. On Friday, they were bested by No. 13 Michigan, 4-3. Later in the weekend, they were also topped by No.11 TCU, 4-0. The losses were broken up by a 4-1 win over UCLA on Saturday. The team now sits at 5-2, only having played non-conference matches.
Equestrian (No.8)
Texas A&M Equestrian hoped to outperform No.7 SMU in Dallas on Saturday, but they came up short. The Aggies were handed a 7-12 loss but had a highlight in horsemanship when Cameron Crenwelge recorded a 78, which is the highest score by an Aggie this season.
Women's Golf
In Guadalajara, Mexico, Aggie Women's Golf continues competition at the IJGA collegiate invitational.
Never miss the latest news from TexAgs!
Join our free email list