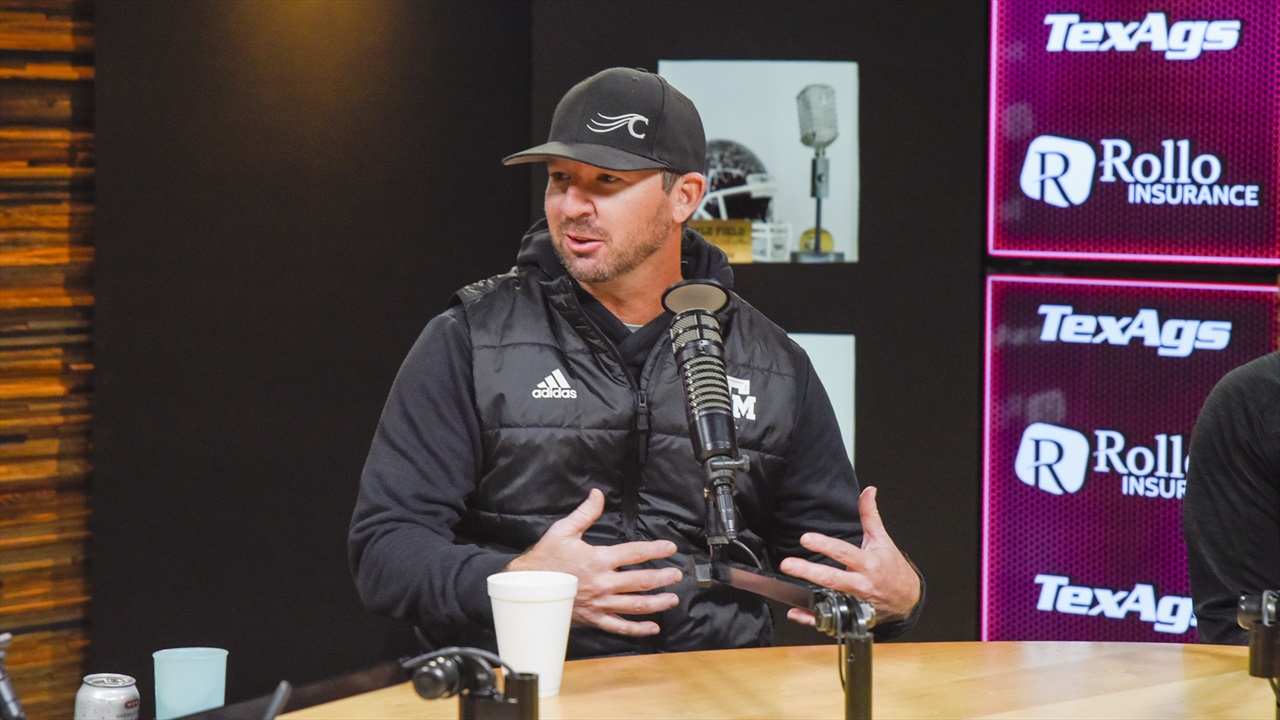 Photo by Lia Musgrave, TexAgs
Texas A&M Baseball
4 Days 'til Aggie Baseball: Coach Justin Seely breaks down outfield battle
---
Every day leading up to the start of the 2020 Aggie Baseball season, the TexAgs baseball coverage team will post a story diving into various storylines surrounding the A&M squad. Be on the lookout for daily articles from Gabe Bock, David Sandhop, Ryan Brauninger and Heath Clary between now and Opening Day, February 14th. You can keep up with the full series here: 2020 Aggie Baseball Preview Series.
---
Key notes from Justin Seely interview
Since it's 75 and sunny outside, everybody is sky-high thinking about the week. We're pumped.

It's cool to do what we did on Saturday for Vs. Cancer and donate all of that money. I think we raised as much money as anybody across the country for them. It was great to see the support from our community for both this program and for Vs. Cancer.

We're five days out, and you know how weather changes in our neck of the woods. Those Friday nights have been pretty good in recent years, but that Saturday, I'm not so sure how it's going to look.

I felt good about our offense on Saturday. I'm not saying we do that every day - we do not. There are some days where we get it shoved on us. There have been days where we move the baseball, control the strike zone, and run the bases. What you saw on Saturday is hopefully what we do more times than not. There will be days where it is worse than that.

The strikeout, nobody wants those. The teams that are striking out the least are the teams that are playing the longest. Some people were more accepting of the strikeout for a while. I was never like that. Limiting those is big as a group so we can put pressure on the opposing pitching staff, defense and coaching staff. We want to put team collective pressure on them. The barrels will come as we do that.

Rody Barker, his first week, he hit the ball hard right at people. The last two weeks have just been fantastic. Logan Britt continues to get better every day. He's very coachable. He does everything we ask of him. Logan has a great report with Cliff Pennington. Logan is fearless too. He's been open and receptive to the finer details. Rody has been fantastic as well.

Ray Alejo will bring a little what you saw. The home run will be a little bit of his game. His job is not to go hit those. The thing you didn't get to see from him on Saturday was on the bases. He's dynamic out there. I love where his head and his heart is. He wants to win. That's why he's here. He wants to be apart of a championship team. He knows this is probably his last go-around, so he's tough on himself and wants to win. He can fly. He will be an absolute force on the bases.

We've got a little bit of a dialogue going about the pitching staff going. Coach Childress probably knows what he wants to do. He just needs to talk to those guys before we set it in stone.

I feel good about our bullpen. We have the same type of personnel minus Kasey Kalich. He saved a ton of games for us, and we don't have a guy with his experience back there. We've got guys with great stuff and great pitch-ability back there. Childress knows what he wants to do back there.
Never miss the latest news from TexAgs!
Join our free email list