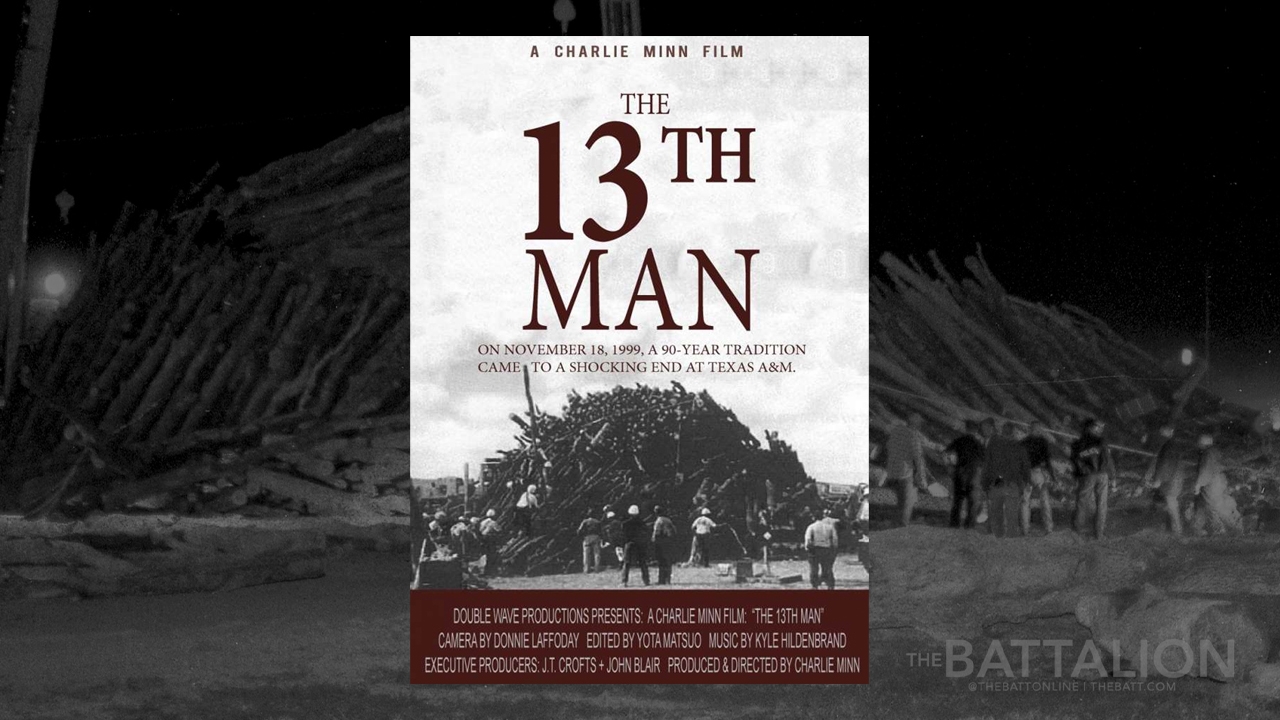 Photo by JP Beato III, The Battalion
The 13th Man: Bonfire survivor John Comstock provides light in a tragedy
---
Can even the saddest stories somehow come to an improbable happy ending?
That's the question filmmaker Charlie Minn unintentionally seems to ask in The 13th Man, his emotional documentary about one man's incredible triumph from an unthinkable tragedy that claimed 12 lives.
The two-hour film recounts the horrific events of November 18, 1999, when the 55-feet high stack of logs assembled for Texas A&M's traditional Bonfire before the football game against the arch-rival Texas Longhorns collapsed upon students during the final phases of construction.
Minn walks a delicate line of celebrating the unlikely survival of John Comstock, the last person rescued from the fallen stack, while also memorializing those who died.
Included in the documentary are heart-wrenching interviews with the parents of victims Michael Ebanks, Jamie Hand and Tim Kerlee, who while clinging to life told first responders: "You need to help my buddies below me. They're trapped. Don't help me. Go get them first."
Several other Aggies were injured in the tragic accident. Ebanks, Hand and Kerlee were among the 12 who perished. Another Aggie was on the verge of death four times but miraculously survived to live an almost normal life.
That was John Comstock, a freshman veterinary student. On the night and on at least three occasions afterward, Comstock was frighteningly close to becoming the 13th fatality. Instead, Comstock became "The 13th Man."
The last survivor to be rescued, Comstock was trapped under a pile of logs for eight hours. The film features interviews of Emergency Medical Technicians, who first tried to keep him conscious and alive then worked tirelessly through a cold night to free him as thousands of mourning students gathered at the site to offer support and help in any way they could.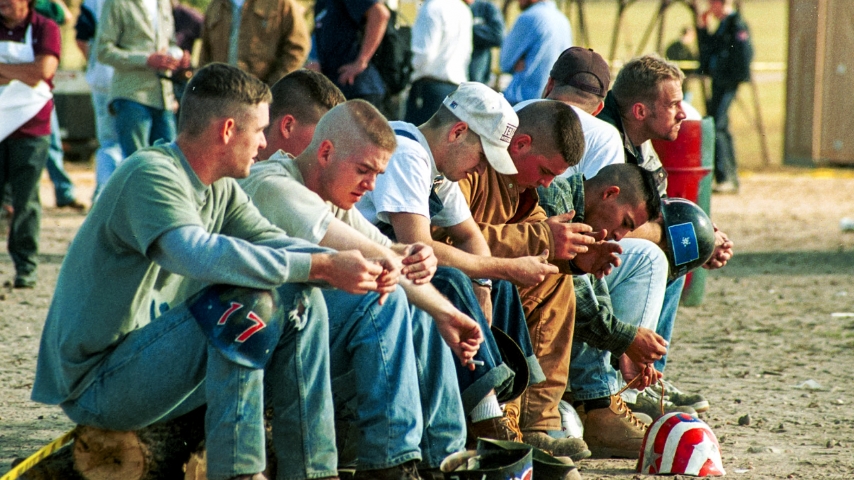 Patric Schneider, The Battalion
Though Comstock barely survived the collapse, his life remained in peril. "The 13th Man" tells the remarkable story of Comstock falling into a coma for several weeks, narrowly surviving three surgeries and being so close to death that Texas A&M prepared a news release to announce his passing.
Against all odds and doctors' expectations, Comstock miraculously survived each threat. His fight for life became a ray for hope for a devastated community.
"He was the Aggie Spirit, and if he could survive this then we all could survive this tragedy," local news anchor Lindsay Liepman said. "He was everybody's son, everybody's brother and everybody's friend."
Sons, daughters, brothers, sisters and friends passed away in the Bonfire collapse. But two decades later, "The 13th Man" endures. He's a college graduate, a husband, a father and an inspirational speaker.
A happy ending? Perhaps. More likely, Comstock's improbable story is just the only happy element of a horrific tragedy that caused pain and sorrow that won't be forgotten at Texas A&M.
---
You can read more about the film or purchase a copy at 13thManFilm.com.
Never miss the latest news from TexAgs!
Join our free email list