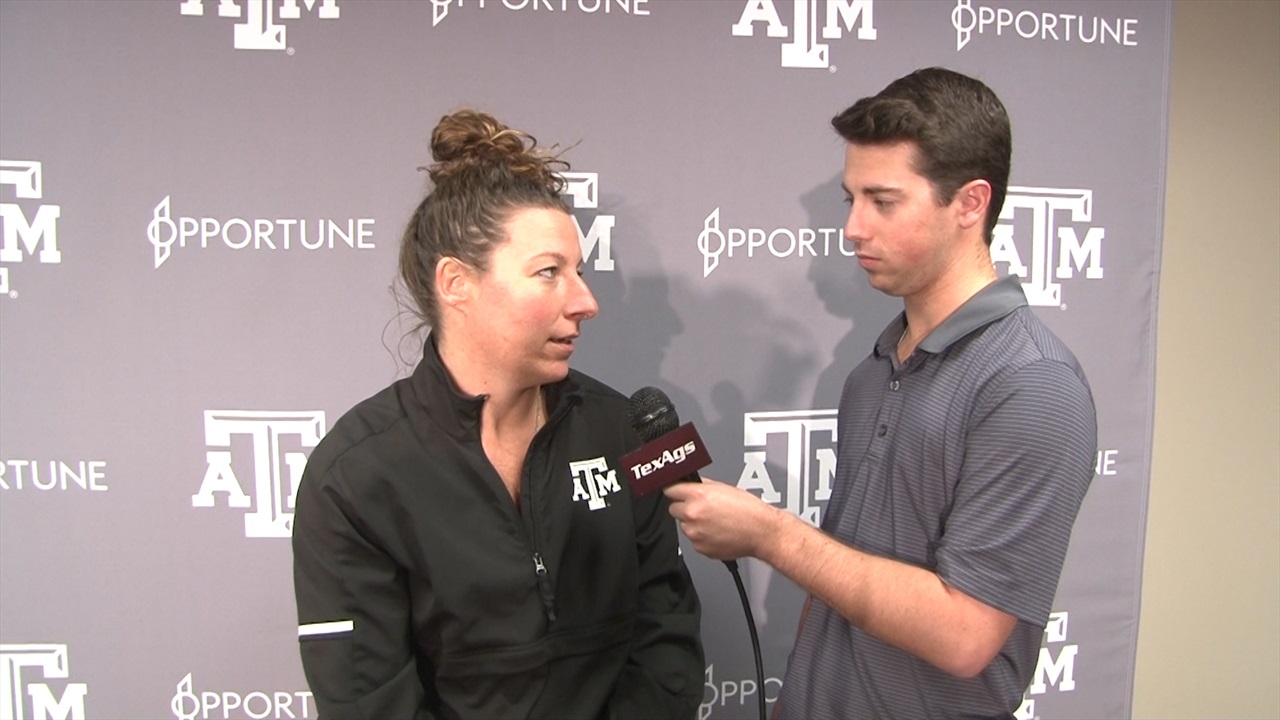 Texas A&M Volleyball
A&M volleyball ready for final home stand of the 2019 season
---
On getting back in the win column quickly after the loss to LSU:
We always talk about that; it's about the response. No win or loss totally identifies who you are, it's about how you respond in those moments, and we cleaned it up. We still should have played sharper against Auburn, but they were gritty. They played really hold, and we told the time they were going to fight really hard and grind for every point. That was good for us, for our team to get into that grind with an opponent at home. That was good.
On Makena Patterson's strong showing against Auburn:
We needed to get her going. Offensively, we needed a lot of things. Our focus had been offense the two days before that. I think she, in her mind, has been really good at controlling her mindset. Sometimes it's more blocking this year, but she was up in transition, and that's what we need from our middles.
On what the team was told to focus on during the bye week:
We practiced Friday and Saturday, so we kind of split that weekend up, but we were off Sunday and Monday. We got after it in the gym those two days. I think it was good to recover, though. Now, we're leading into a regular week for us.
Keys to Ole Miss and Mississippi State matches:
It's always going to be executing defensively. We have to manage the pins for Mississippi State. They're going to be solid. They were solid when we played them up there, defensively. But, we're going to focus on our offense. We need to get that in groove again. Ole Miss is going to be a battle. They're going to grind. Same thing. They have really good out of system pins, so it'll be managing them defensively, and then us getting into our rhythm.
On what her message will be to the seniors playing their final home match on Sunday:
We're going to do all of the celebration after, so that will help. But it's going to be the same thing as usual. This team plays for each other, so that will be a special day, and yes, we want to honor them. Makena Patterson will also be honored that day too. She's graduating early. This team already does that. It'll maybe just be a playing a little extra harder for them to get that win. But this is a special group, and this whole team is. I think that's how they've played this season.
On Hollann Hans' legacy:
I think the steady rock that she's been. And she is that way. She's just steady. She never shows like huge emotion. She's always balanced. Her relationship with our freshmen and all of her teammates has just grown so much in the last year or two years since she's been here. I love watching her interact with the other girls. Just seeing them at football games and interacting and the things they're doing off the court. I think she's even grown as a person because of that, so to me, it's that special impact they've had off the court.
Never miss the latest news from TexAgs!
Join our free email list