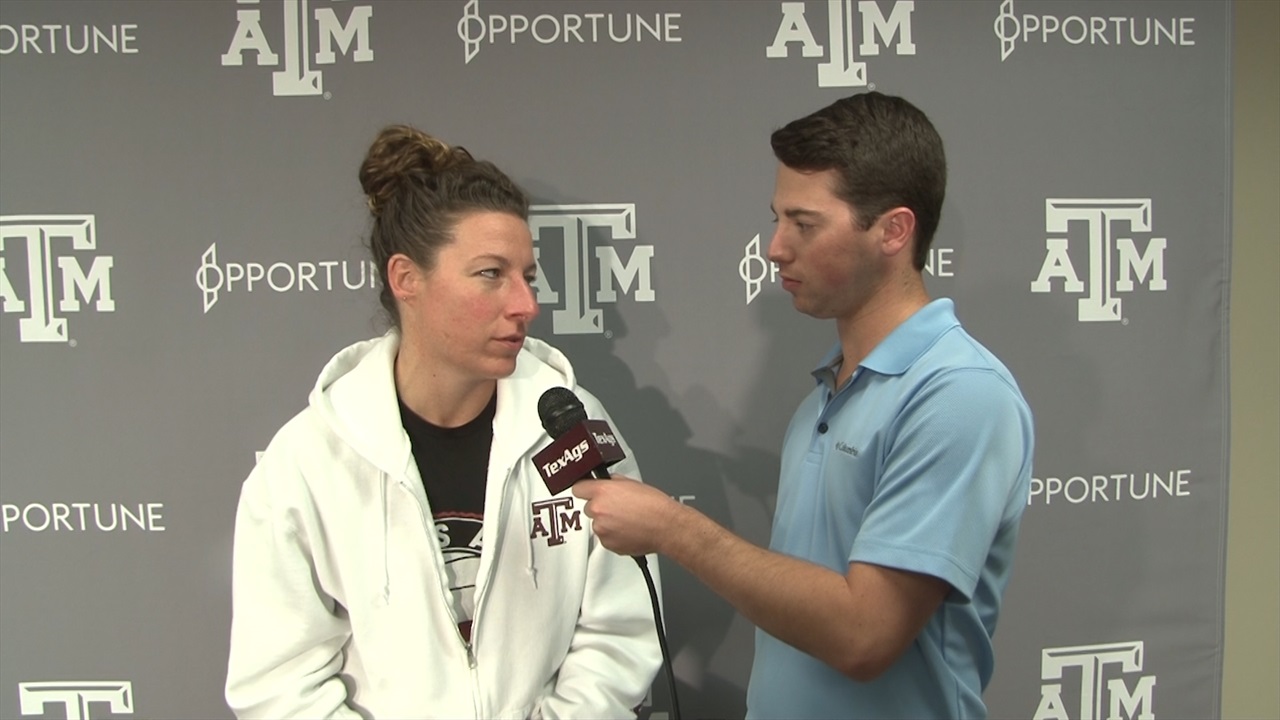 Texas A&M Volleyball
Laura "Bird" Kuhn, Aggies looking to rebound against Auburn after loss to LSU
---
On what allowed them to dominate the Arkansas match from the beginning:
The execution. We were back at home, so I think the girls were excited about that, but they executed at a high level. I told them after the match that I was more proud of them for that win because we could go to anyone on the bench and they were all engaged and they executed when they went in. It was huge for us.
On what did not work in the match vs. LSU and how to correct that:
Our offense. We just weren't in rhythm and it felt off. We just couldn't find ways to score. I mean, we had great opportunities one-on-one and we just need to figure that out. Defensively and passing, we were solid, so that was a positive. It was just execution offensively.
On how they were able to continue the positive momentum during the six-match winning streak:
We talk about momentum moments in individual matches, and I think it's just a clean slate. You keep going back to the drawing board, you grind and keep doing your job, but it takes consistency. There are reasons why you have to play the matches and the schedules that way. The SEC is wrong and road wins are huge in the SEC. LSU played really well; hats off to them. It's just back to the grind and doing our jobs.
On how a Wednesday match and a fast turnaround adjusts the training schedule:
We'll practice today and tomorrow, and we'll get good recovery in for our high-volume players. We'll get back in the gym and do some high-focus, low-impact, but we'll be ready on Wednesday.
On Auburn's strengths and weaknesses and how A&M will plan to attack the Tigers:
They're kind of a young team in the fact that their chemistry, but they'll be a solid opponent. It's SEC play, so we just need to execute and do our jobs defensively, but offensively, we are really going to focus on that this week to get our offense going again.
On the week without matches following the Auburn match:
It's good for us right now, like mid-November, to kind of get that recovery and training to regroup, refresh and then have our sprint at the end of the season. It timed out pretty well for us.
Never miss the latest news from TexAgs!
Join our free email list