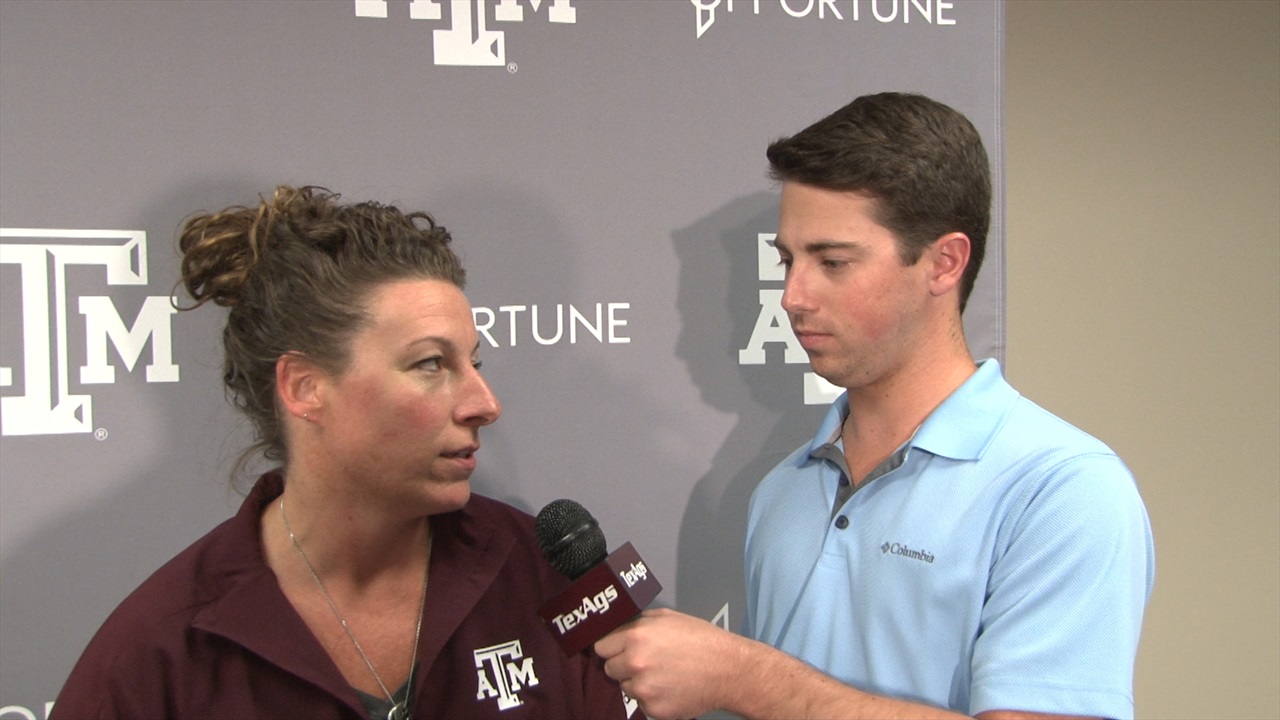 Texas A&M Volleyball
Volleyball's Bird Kuhn discusses tournament sweep, previews OU and Texas
---
On getting back to playing at Reed Arena this weekend:
It was great energy, and our team was so excited to be back. I think everyone could see it on our bench, just the way that we were able to execute and pull off the 3-0 for our tournament. There were strong teams in there. Texas State, obviously we started off with them. It was good to see our team execute and stay focused even though it was back-to-back matches on Friday.
On team's strong defensive play and how they can still improve:
Our defense has really set the tone for the matches in the last two weekends. We always talk about our offensive balance, but defensively, Makena Patterson, she actually just got defensive player of the week, her blocking (was strong), but she also got a career-high in kills. Defense is a system, and they really have to trust each other. That's what we've been focusing on in training.
On challenges that Oklahoma presents on Tuesday:
They're well-balanced. They've very similar to us. All of their attackers are basically averaging two kills a set. Balance is tough to defend, so defensively that will be one of our challenges, but then it's executing offensively. Knowing the defense they're running and able to adjust and adapt throughout the match when they change things up and vice versa. Same with us, when we start doing things well, us being able to change what we're doing, and continuing to find ways to score.
On how much mental preparation goes into preparing to play against Texas on Friday:
I think this week, the fourth weekend, we've staggered it to where it's two days before each match, just like SEC play will be. That's something we want to be consistent about. That's how we'll treat it. It's consistent. It's just like any other match. You've got to execute the game plan. We've talked a lot about managing the emotion and not playing with the emotion. There are a time and place for it, and yes, you want them to celebrate and go nuts, and then you find your baseline. It's always a balance, even with that. Obviously, we want them to feel it, and it is a huge match because we're Texas and Texas A&M, but it's also another match that you have to execute and do your job.
Never miss the latest news from TexAgs!
Join our free email list