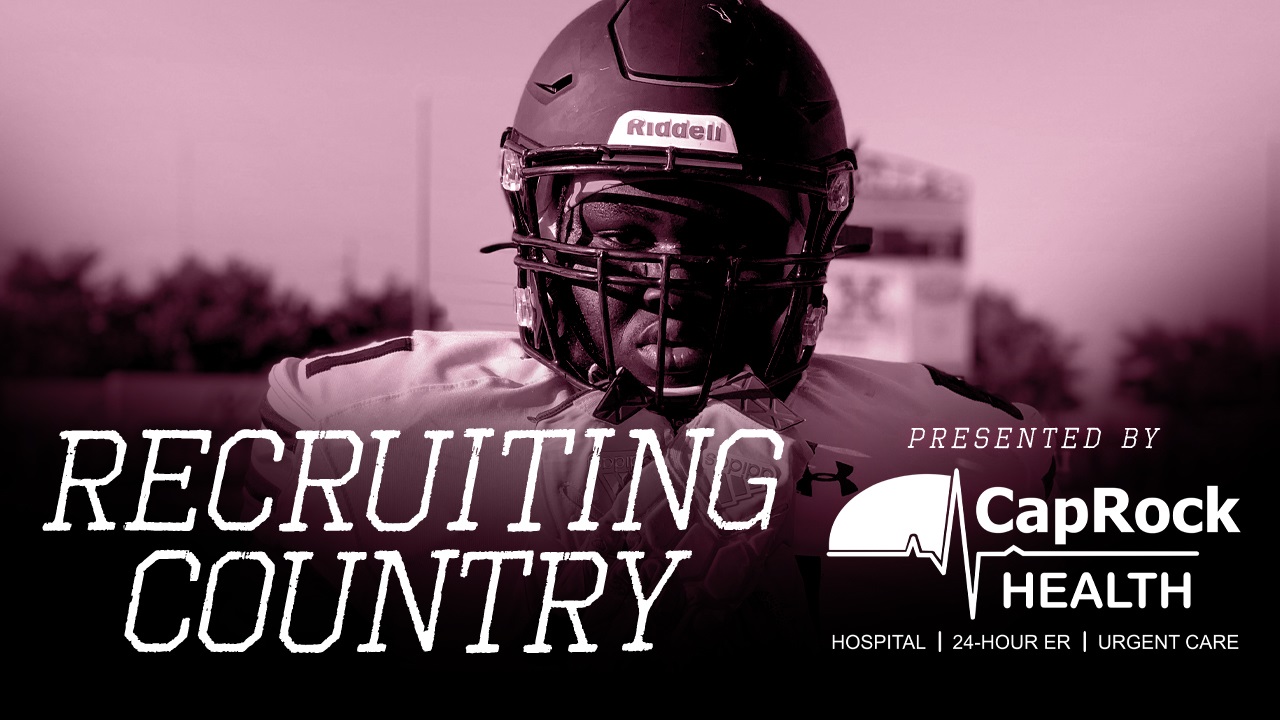 Texas A&M Football Recruiting
Recruiting Country: The latest recruiting news surrounding the Maroon & White
September 11, 2019
16,157
---
Key notes from Recruiting Country
Jordan Morant‍, one of the best safeties in the country, will visit this weekend on an official. He and Antonio Johnson‍ are the safeties at the top of their board. Antonio is close to a decision, and A&M is in a good spot. Jordan Morant committed to Michigan before he came to A&M. The Wolverines are struggling, and that's not lost on him. Even though it is Lamar, you're still going to have a lot of time with one of your top prospects. Maybe it's a blessing he's coming this weekend and get some more one-on-one time than on a weekend like Auburn or Alabama.

That's the most significant piece of news this week, then after that, we could go a lot of ways. I saw Smart Chibuzo‍ (pictured above) and Devon Achane‍ last week, they both looked great. I got a story from Devin Price‍ this week. He said he hadn't seen his dad in like a week because of all the Clemson preparation. Then Eli Stowers‍ with back-to-back outstanding performances at quarterback for Denton Guyer.

I think A&M is starting to take a look at another kid at Denton Guyer, cornerback Deuce Harmon‍. Jason has really liked what he's seen from him in the last two weeks.

I'm sure the vibe coming out of Austin is great right now, that was a big home game for them. I looked at it this way, that's there one big home game this season. Next year, their biggest home games are Oklahoma State and USF.

I think they'll get Antonio Doyle‍ down soon, maybe Mississippi State. They are working on getting Garrett Hayes‍ to town for Alabama. I'm going to see him on Friday against Fairfield.

I think the Aggies are in a good spot for Dontae Manning‍. You can read Howell's latest update.

Yes, the Aggies would take both Jordan Morant and Antonio Johnson at safety. I think taking two has been the plan all along. They also have Jaylon Jones‍ committed, who is versatile enough to play anywhere.

I think they're in a good spot for Daniyel Ngata‍, but they'll need to hold off Clemson if you ask me. On Camar Wheaton‍, it's probably too early to tell. He keeps things close to the vest.

A&M commit Smart Chibuzo got it done this week, He's done a great job re-shaping his body and is playing well.
A SPECIAL THANKS TO...
CapRock Health System, the only 100% locally owned and operated healthcare system in B/CS, has four convenient locations; CapRock Hospital with ER, CapRock 24-Hour Emergency Center, CapRock Urgent Care at Century Square, and CapRock Urgent Care at Jones Crossing. Visit CapRockHealthSystem.com
Never miss the latest news from TexAgs!
Join our free email list