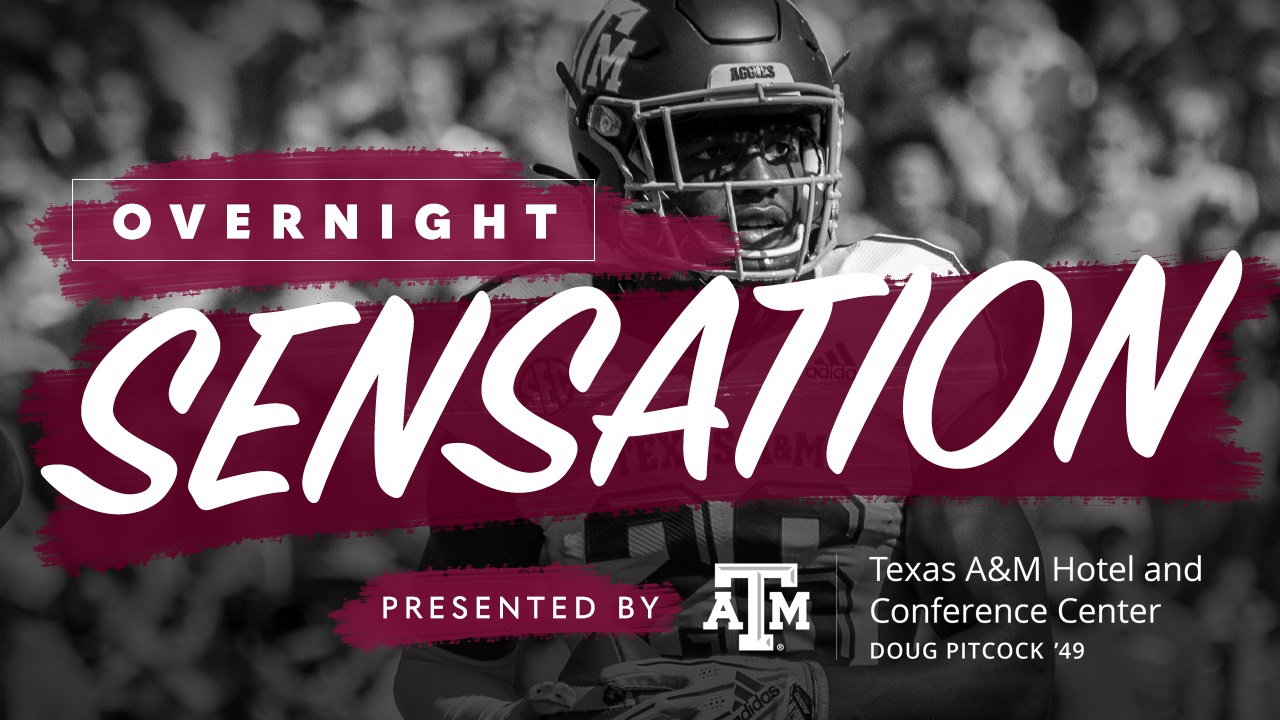 Texas A&M Football
Week Two's Overnight Sensation: Demani Richardson, Safety
---
Each Monday during the 2019 Texas A&M football season, we'll identify a first or second-year Aggie player who delivered an exceptional performance and earned the distinction of being the week's 'Overnight Sensation.'
---
It was tough sledding throughout most of the afternoon on offense for the Aggies during their humbling trip to Death Valley against the nation's defending champions. But that didn't mean any one performance didn't stand out.
While starting in his second straight game for the Aggies in his young college career, true freshman safety Demani Richardson went out and led the Aggies in tackles during their 24-10 loss to the Clemson Tigers.
Richardson, a highly-touted safety from Waxahachie, Texas has garnered much attention from coaches and bystanders alike, forcing his way into the starting lineup just months after arriving on campus.
Demani had the look of an SEC Ready safety since his days in high school. Here is TexAgs Senior recruiting analyst Jason Howell's breakdown of Richardson after he committed to the Maroon & White: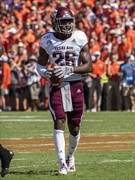 Lia Musgrave, TexAgs
"Richardson's size jumps off the page, but he is also a well-rounded athlete. He is an explosive player on either side of the ball, and on defense, he has established himself as a heavy hitter from his safety position. His power at the point of attack is much in the same vein as Justin Evans and Derrick Tucker. He has the ability to be an in-the-box safety and the versatility to cover man-on-man."
Some, however, questioned whether Richardson would be able to contribute at all during his first season on campus. Early on in his senior season in high school, Richardson suffered a season-ending knee injury.
It appears Demani took the injury in stride and got himself ready to play football at the highest level during his first season in Aggieland. Mike Elko and the A&M defense will hope Richardson will continue to find a way to impact games during his young career.
Richardson's stats against Clemson:
Total Tackles: 8 tackles
Solo Tackles: 6 tackles
2019 Season Stats:
Total Tackles: 10 tackles
Solo Tackles: 7 solo
MESSAGE FROM OUR SPONSOR
With a privileged location directly across from Kyle Field, the Doug Pitcock '49 Texas A&M Hotel and Conference Center offers 250 guest rooms, rooftop pool, dining outlets, a two-story bar and lounge, and conference center with 35,000 square feet of meeting and event space.
Never miss the latest news from TexAgs!
Join our free email list
PRESENTED BY