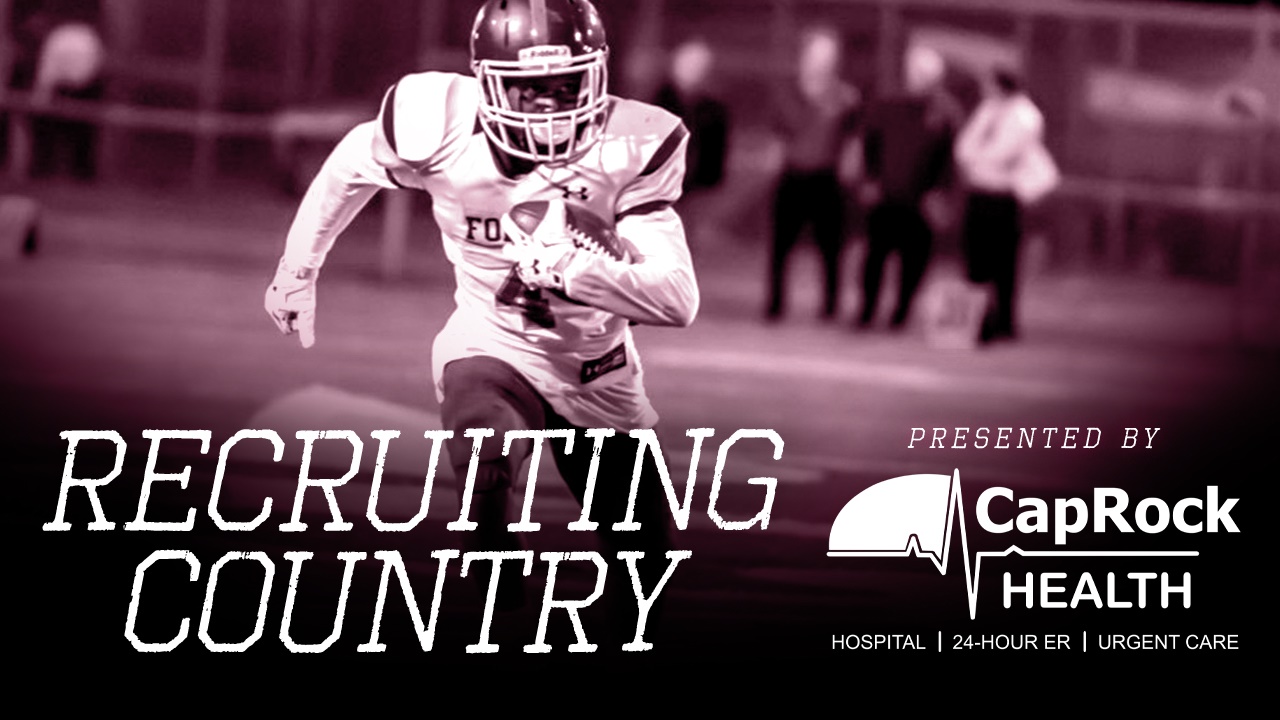 Texas A&M Football Recruiting
Recruiting Country: The latest recruiting news surrounding the Maroon & White
---
Key notes from Recruiting Country
When I came into the studio, they were playing 'Power" in Kyle Field, so it is getting close to football season. We're on the heels of it.

The latest news is Haynes King‍. Gabe, Billy and Olin already broke it down, so there's not much I can add to what people have already heard. However, I think you can't overstate how great it was to get that kid. I'm not saying he's a surefire lock to lead Texas A&M to a National Championship, but he's the biggest commitment since Jaylon Jones‍.

King rises to the level of everybody around him. He's a winner. His number one quality to me is that he has that "it" factor.

When you look at future Texas A&M football teams between Kellen Mond, Zach Calzada, Haynes King and Eli Stowers‍, Texas A&M has a good chance to win a National Championship.

From what people tell me, Kellen's number one priority isn't getting drafted. It's to win as many football games as he can at Texas A&M.

As far as what kind of impact will Haynes King have on Garrett Hayes‍, I don't think Garrett pays a lot of attention to this stuff, but they're both East Texas guys. They both love hunting and fishing. If you can get them out hunting and fishing together and get them on campus together, maybe he could come too.

In Frisco, he went from a good player at Longview who had won the State Championship to "wow, this guy has some real juice to him because of his abilities."

The pool party is a week from today, and I heard it's going to be as hot as the back of a Tahoe.

The pool party is going to be like any other big Donell Harris‍, Haynes King, Troy Omeire‍ and I'm sure they work to get Zach Evans‍ on campus. I'm sure they'll work to get Devon Achane‍ on campus. For Achane, we are very confident that he will have a spot in this class.

You know I hate recruiting rankings, but I'm sure this class will finish anywhere between four and eight.
A SPECIAL THANKS TO...
CapRock Health System, the only 100% locally owned and operated healthcare system in B/CS, has 3 convenient locations; CapRock 24-Hour ER, CapRock Hospital with ER, and CapRock Urgent Care at Century Square. CapRock's second urgent care will soon open at Jones Crossing. Visit CapRockHealthSystem.com
Never miss the latest news from TexAgs!
Join our free email list