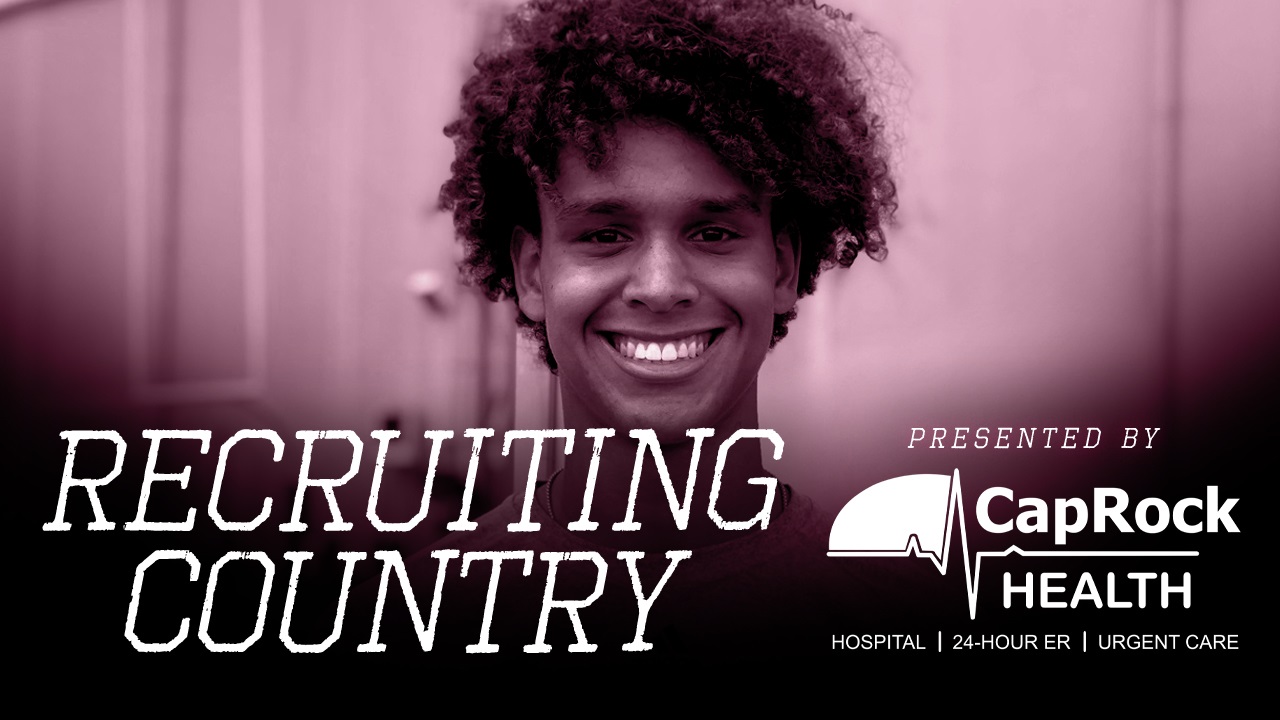 Texas A&M Football Recruiting
Recruiting Country: The latest recruiting news surrounding the Maroon & White
---
Key notes from Recruiting Country:
This is the kind of run that we expected them to go on, going back to May. Lots of fans were going "what's going on with recruiting? We're not getting commits!" I just kept telling them to be patient.

By the time fall camp starts they could be looking at 15 through multiple classes, and they're all guys that A&M covets.

One thing I'll say about Kenneth Phillips‍ is that this kid gets after it. He wants to be first in line for every drill, and he doesn't shy away from competition at all. In fact, he embraces it. That's the number one thing that impressed me.

Phillips isn't a guy that they're asking to come in and play immediately but will look good on the depth chart

Early in his career, he could make meaningful plays on special teams. Later in his career, he could be a sideline-to-sideline type player. I think Kenneth Phillips could be a lot like Tarian Lee.

Until the state of Texas starts producing ILB, this is what we've got right now.

With Eli Stowers‍, what a great start to the 2021 class. It was first come, first serve and Jimbo has been on Stowers for a long time. To get started with the quarterback you wanted.

A couple of things with Haynes King‍: he's not afraid of competition. He's being recruited by Tennessee who already has a quarterback in his class. If they're taking two in '20 and one in '21 you have to assume they're worried about their quarterback depth. I think other QBs committing are a non-factor for King.

The King camp is doing a good job at keeping things close to the vest. Once he makes a decision, though, it will probably quickly come out. But until it breaks, there's no way of knowing. Nothing we've heard indicates he'll suddenly say, "hey, my decision is coming at 7:00 p.m. tonight."

Vernon Broughton‍ is a difficult read. At The Opening, we felt confident, and since he has gotten back and sat down and looked at it all, I'm less confident. I'm basically at a coin flip for Vernon.

Texas is not recruiting bad, and they've never recruited bad. They've been a little bad at player development, but they aren't recruiting bad. A&M is recruiting better than them right now, and I think Jimbo is a better recruiter than Tom Herman if that makes A&M fans feel better.

Grabbing Noah Sewell‍ would be an "oh my gosh, he pulled this off" moment for Jimbo. He is a monster. You don't see linebackers stand out in 7-on-7 but he did. Are they going to get him? If I had to guess right now, he is going to Oregon.

With the recruiting party, you're going to get Devon Achane‍ on campus twice in the summer and for his official visit in the fall. That's a big deal for one of your top guys.

I think Devon's biggest deal is he wants to be close to his mom. He visited North Carolina without his mom, and I think that was a huge misstep by North Carolina. He will visit Florida State, but there are a lot of folks that think that Jimbo would know how to use Devon and put his full array of talents on display.

I think A&M has a better shot at Garrett Hayes‍ than Ty'Kieast Crawford at OL, but A&M has work to do on both.
Never miss the latest news from TexAgs!
Join our free email list