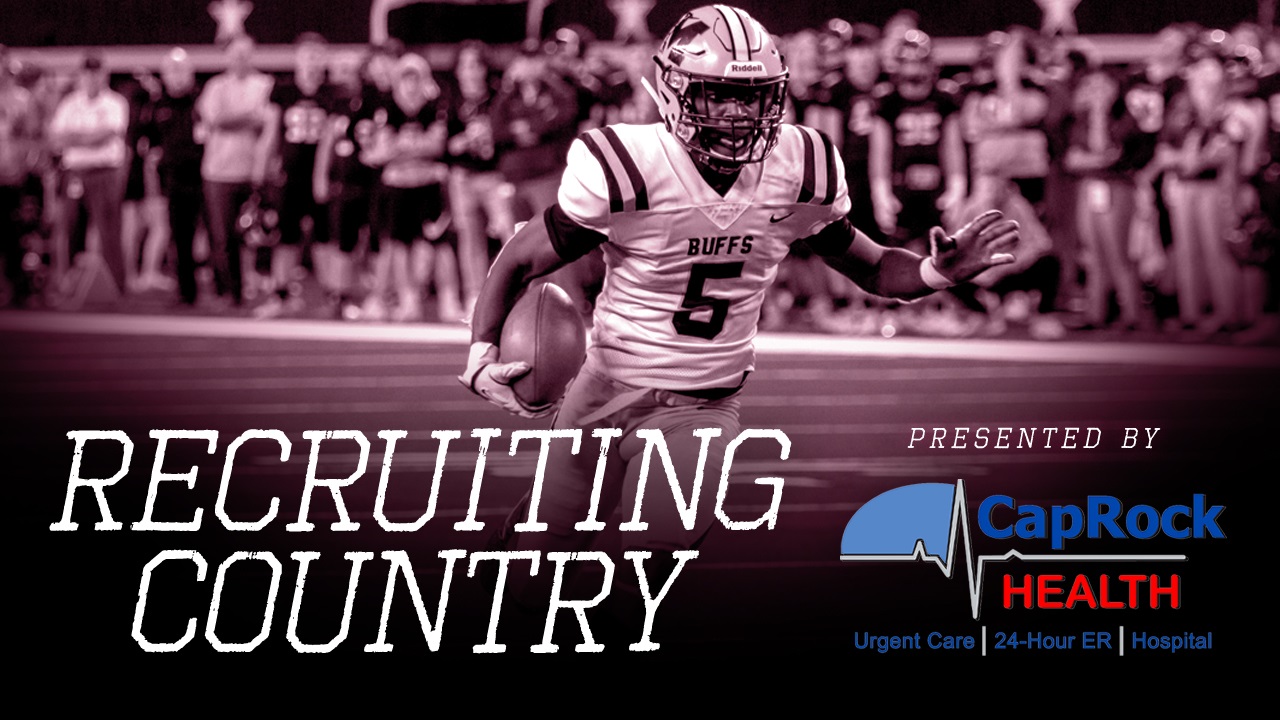 Texas A&M Football Recruiting
Recruiting Country: The latest recruiting news surrounding the Maroon & White
---
Key notes from Recruiting Country
The focus is turning to recruiting and the coaches are out recruiting. The focal point now will be recruiting on the road until the summer camps. Jimbo Fisher backed up the claims that A&M are in great spots for four or five guys. When they go public is up to the kid. We were told one would be done by the weekend, but it didn't happen. Sometimes other schools get in the kids ear and they decide to take visit and hold off on making a commitment. As things stand today, A&M is on the cusp of adding a handful of prospects.

This isn't a coaching staff thats active on twitter. When someone commits to Oklahoma, Lincoln Riley post something about it on Twitter. A&M just doesn't operate like that anymore. There isn't a panicked reaction on the TexAgs board when recruits commit to other school, it's always "it's alright, we got Jimbo." There hasn't been a football game played yet. There is still a ton of time. Muhsin Muhammad III‍ and Seth McGowan‍ will be back on campus. A&M will be fine. In a perfect world you'd like to see more commits, but once some things go public A&M fans will be happy.

Muhammad's tape in unreal. Troy Omeire‍ is still back and forth, with Texas having the momentum now. Devin Price‍ seems to get bigger physically every time I see him. If A&M gets him, it's like taking a 2021 from an age standpoint. He'll probably redshirt. Omeire is physically unreal and Price isn't there yet, but what are they going to look like in 24 months is the real question. Devon Achane‍ (pictured above) isn't really apart of the receiver class, he has his own subset. He can play outside, slot, and even some running back. He is similar to Tyreek Hill and Tavon Austin. He's the guy that stands out so much because of his speed, but thats not all he has. He strong and elusive, and if he gets room he makes plays. I imagine he'd have some sort of conversation with Pat Henry about running track when he visit Aggieland.

I think Omeire is the toughest one to figure. What will A&M's class look like when Omeire is making his choice in the fall? A&M could be sitting at three commits by the time he's making his decision. Muhammed is looking at making a decision in the summer, and Price could be in the fold by the time fall rolls around. We just need to see how if falls.

Caleb Chapman is going to pay and he'll be really good. This receiver core is loaded. He's like Baylor Cupp in terms of athleticism. DB's from Chapman's recruiting class will tell you he's the toughest cover from their class.

The ranking stuff isn't important. A&M is in the top ten in terms of producing NFL talent according to 24/7. The question is how do they produce and develop players once they are on campus. A&M will probably top 8-10 when the final rankings come out. Rankings are largely irrelevant, and classes shouldn't be judged until two years after they sign. What I do get worked about is the NCAA not making decision in the best interest of the Athletes. Brett Hoffman, who transferred to Costal Carolina,was not deemed eligible, and the reason he's transferring to be with his mother who has a brain tumor. Tate Martell and Justin Fields were allowed to play right away all because they didn't get their way. Same thing the Luke Ford from Georgia. He isn't given immediate eligibility even though he's going to Illinois to be closer to a sick relative. You have to be an ignorant and heartless human being to do something like this. There is no consistency with the NCAA. It is easy to see that the big name schools, especially the one in Alabama, are untouchable.
A SPECIAL THANKS TO...
CapRock Health System, the only 100% locally owned and operated healthcare system in B/CS, has 3 convenient locations; CapRock 24-Hour ER, CapRock Hospital with ER, and CapRock Urgent Care at Century Square. CapRock's second urgent care will soon open at Jones Crossing. Visit CapRockHealthSystem.com
Never miss the latest news from TexAgs!
Join our free email list