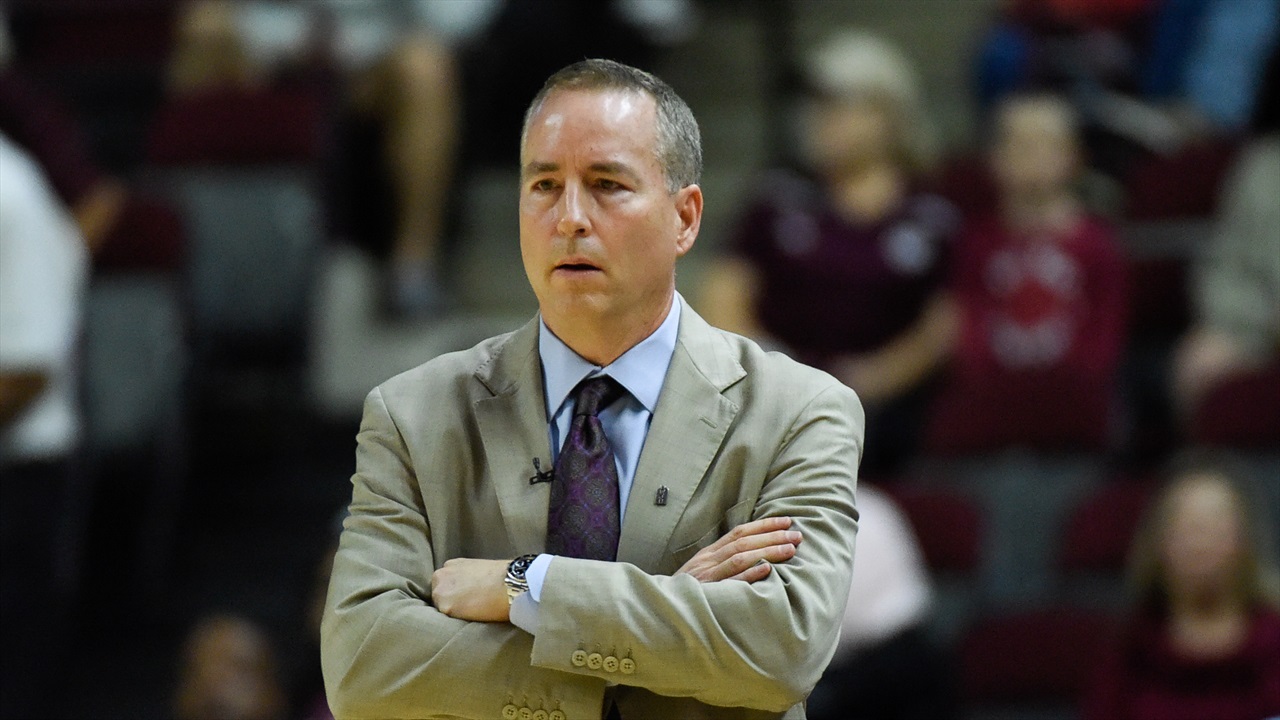 Photo by Matt Sachs, TexAgs
Texas A&M Basketball
Texas A&M fires Billy Kennedy after eight seasons
---
Billy Kennedy was officially fired as Texas A&M basketball coach on Friday after the Aggies' 14-18 season ended Thursday night with an 80-54 loss to Mississippi State.
"Billy's tenure included some great memories and remarkable achievements," Texas A&M Director of Athletics Scott Woodward said in a release. "He represented our program and Texas A&M University with distinction. Without question, Billy Kennedy is a first-class person. On behalf of Aggies everywhere, my thanks to Billy and his family for his service to Texas A&M. I wish him the very best."
Many expect A&M to seek a high-profile coach to replace Kennedy, who has two years remaining on a contract paying him $2.5 million annually. Virginia Tech's Buzz Williams, a native Texan and former A&M assistant coach under Billy Gillispie, is rumored to be a strong candidate. Virginia Tech is 23-11 and finished this regular season fifth in the powerful Atlantic Coast Conference.
Kennedy's ouster ends an erratic eight-year stint that produced some of the A&M program's greatest moments but too often was mired in mediocrity.
Kennedy, who was 151-116 at A&M, led the Aggies to a share of the Southeastern Conference championship in 2016 — A&M's only conference basketball championship in 30 years.
Under Kennedy, the Aggies also reached the Sweet Sixteen of the NCAA Tournament in 2016 and 2018. No other A&M coach has taken a team further and no previous coach reached the Sweet Sixteen more than once.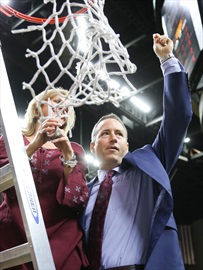 Matt Sachs, TexAgs
However, that success was offset by frustrating inconsistency caused largely by subpar point guard play that led to high turnover counts and often extended scoring droughts.
In 2011 Kennedy, who had previously coached Southeastern Louisiana and Murray State to the NCAA Tournament, took over an A&M program which had made six consecutive NCAA Tournament appearances under predecessors Billy Gillispie and Mark Turgeon.
However, soon after Kennedy was named A&M's coach he was diagnosed with Parkinson's Disease. That first season under Kennedy the Aggies finished 14-18. They were 18-15 the next season followed by 18-16 in 2014.
The Aggies appeared on the verge of a breakthrough in 2015. They were 20-8 and appeared to be on their way to the NCAA Tournament. However, leading scorer Danuel House sprained an ankle in a 66-62 loss to Florida. He then sat out a 61-60 loss to Alabama and a 66-59 loss to Auburn in the SEC Tournament.
The Aggies ended up in the NIT and were eliminated in the second round by Louisiana Tech.
The next year A&M shared the SEC championship with Kentucky and went on to post a school record 28 victories. The final victory that season was highlighted by the most remarkable rally in NCAA basketball history.
The Aggies trailed Northern Iowa 69-57 with 35 seconds remaining in regulation. Miraculously, they rallied to a 71-71 tie and then posted a 92-88 victory in double overtime.
The next week A&M fell to Oklahoma 77-63.
The Aggies slumped to a 16-15 finish in 2017 but rebounded in 2018 to a 22-13 record. They blew out North Carolina 86-65 in Charlotte, N.C. to advance to the Sweet Sixteen for the second time in three seasons. Again, they were overwhelmed in the next round, falling to Michigan 99-72.
Kennedy faced a rebuilding year this season. Star forward Robert Williams and All-SEC center Tyler Davis opted to enter the NBA draft. So did guard D.J. Hogg.
Complicating matters, Gilder faced a health issue which prevented him from playing this season. Wendell Mitchell, a junior college transfer, was slowed by injury early in the season.
Consequently, the Aggies got off to a 1-4 start, which included a home loss to Cal-Irvine. They seemed to bounce back with a five-game winning streak, but then suffered an embarrassing 88-73 loss to Texas Southern at Reed Arena.
That started a dismal stretch in which the Aggies managed just two wins in 11 games.
They rebounded to win four of their next five, but then guard T.J. Starks suffered a dislocated shoulder in a 66-55 defeat at LSU and was lost for the season.
The Aggies lost four of their last five, including their last three. Kennedy's fate as A&M's coach may have been sealed in a 92-81 regular season-closing loss to Mississippi State in which only about 2,500 fans showed up at Reed Arena.
"My family and I are grateful for the chance we've had to be Aggies," Kennedy added in the A&M release. "We have forever been impacted by the amazing Aggie family we have been allowed to embrace. The memories we have made are only possible because of the players, coaches, staff and administration that have been on this journey with us. I am grateful that God called me to Aggieland and blessed me with the opportunity to enjoy great moments in Aggie history while here. This is a special place and it has been a blessing to represent this university."
Never miss the latest news from TexAgs!
Join our free email list