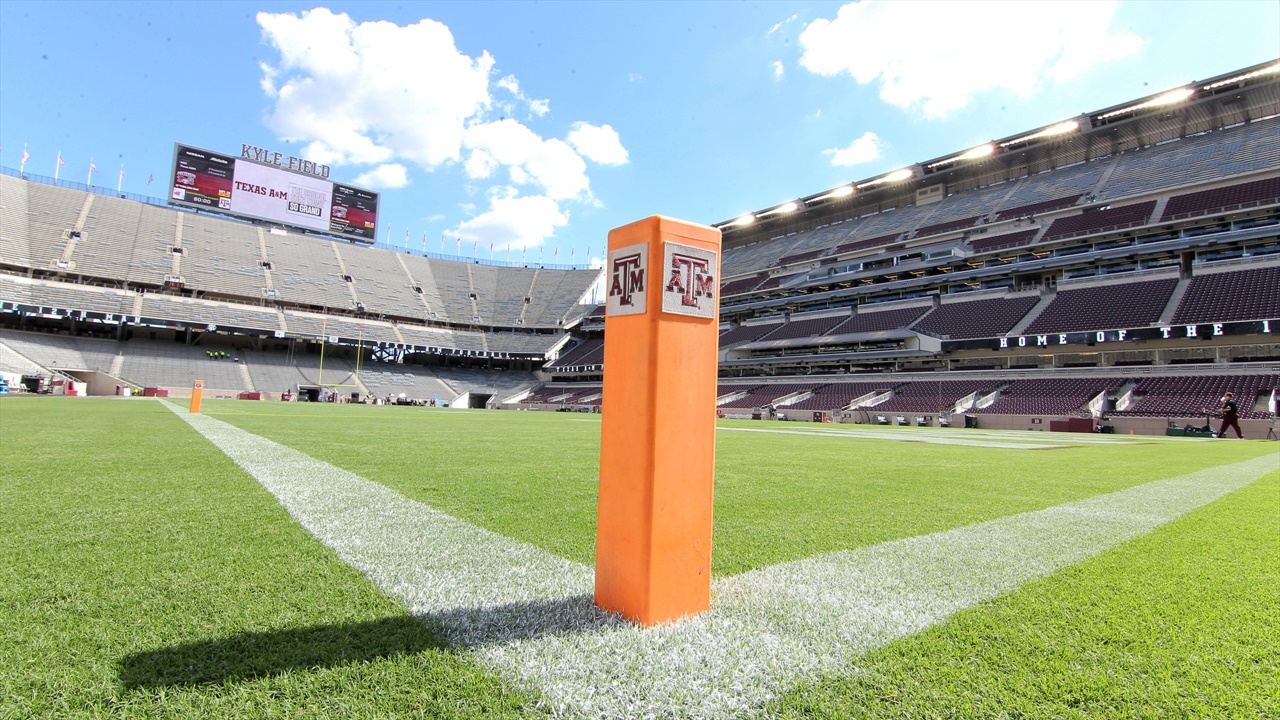 Photo by Erik Williams-USA TODAY Sports
Texas A&M Football
New details about racist letter a reminder of the perils of assuming
---
In the mid-1980s, former Georgia Tech football coach Pepper Rodgers authored Fourth Down and Long Gone, a fictitious, humorous novel about coaching college football. In it Rodgers describes a heated recruiting battle between rival coaches Buddy Shavers of West Alabama State and Buck Lee of East Alabama for Eaarnell Simpson, a star running back prospect.
One night during the recruiting process, Shavers awakens at 3 a.m. to phone Simpson's mother. While pretending to be intoxicated, Shavers identified himself as Lee and slurs out a recruiting sales pitch.
The ploy, of course, was to portray the competing coach as a drunkard and thereby manipulate the mother to steer her son away from the rival program.
That plot came to mind last week when 60 year old Houston resident Robin Chiswell was arrested for stalking a Houston philanthropist and accused of sending a threatening, racist letter to former Texas A&M football coach Kevin Sumlin.
Sumlin was told to "get lost or else" and a racial slur was used in the letter, which was sent after the Aggies blew a 34-point lead in a 45-44 loss to UCLA in the 2017 season-opener.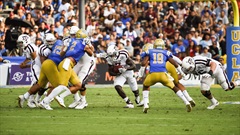 Alex Parker, TexAgs
When the letter was made public, a reporter from the Fort Worth Star-Telegram tweeted: "An Aggie supporter actually sent this to Texas A&M coach Kevin Sumlin… this is awful. This is disgraceful. This is racist."
The letter was awful. The letter was disgraceful. The letter was racist.
But as we've come to learn, the letter wasn't sent by an Aggie supporter.
Chiswell actually attended the University of Texas. Coincidentally, the Fort Worth Star-Telegram reporter who was so quick to assume—and tweet—that an Aggie had sent the letter also attended Texas.
The obvious question is: Why would a Texas alum with no apparent ties to Texas A&M become so enraged by an Aggies loss that he would send a threatening letter to an A&M coach?
The answer is equally obvious: recruiting, which is vital to the success of any college program.
That letter and ploy is despicable on so many levels. Yet, just as concerning is a reporter from a large mainstream newspaper in our state accepting it as legitimate and assuming it came from an "A&M supporter."
An old journalism adage teaches that to assume makes "an ass out of U and me." Apparently journalism fundamentals and ethics are both eroding.
The Fort Worth reporter, who does not cover college sports, frequently posts pro-Texas tweets. Occasionally, he has made anti-A&M tweets, too. His practice of tweeting those messages—and Star-Telegram editors apparently condoning them—seem to raise legitimate questions about the newspaper's objectivity, especially when another Fort Worth columnist has been (perhaps unfairly) critical of A&M and coach Jimbo Fisher.
When Chiswell was accused of being the culprit and revealed to be a Texas alum, the Fort Worth reporter offered a mea culpa…sort of.
I'm confident that if an Aggie demonstrated this kind of racism or bigotry, they'd be immediately ostracized by other Aggies and disassociated with the university.
He tweeted: "It was a racist lunatic Longhorn grad who sent those letters to Sumlin. Shameful and despicable. Not an Aggie."
That was a statement of fact that was first reported by the Houston Chronicle. It was not an apology to A&M and its fans.
Also, further examine the words in the two messages. The original tweet accused an "Aggie supporter." Yet the correction blamed a "lunatic Longhorn grad."
The message here seems to be that any Aggie supporter could have sent the racist letter, but only a "lunatic" Longhorn grad would have.
Let's be clear. College Station is a great place to live and Texas A&M is a wonderful university, but neither are Utopian societies. Bigots can be found anywhere—even in the media. However, I'm confident that if an Aggie demonstrated this kind of racism or bigotry, they'd be immediately ostracized by other Aggies and disassociated with the university.
Fortunately, not all are quick to jump to conclusions or make assumptions without proof.
Chiswell's ploy didn't work. Fisher has attracted a stellar recruiting class that may get even better in February on National Signing Day.
Shaver's ploy didn't work, either. In Fourth Down and Long Gone, Eaarnell Simpson signed with East Alabama.
Never miss the latest news from TexAgs!
Join our free email list