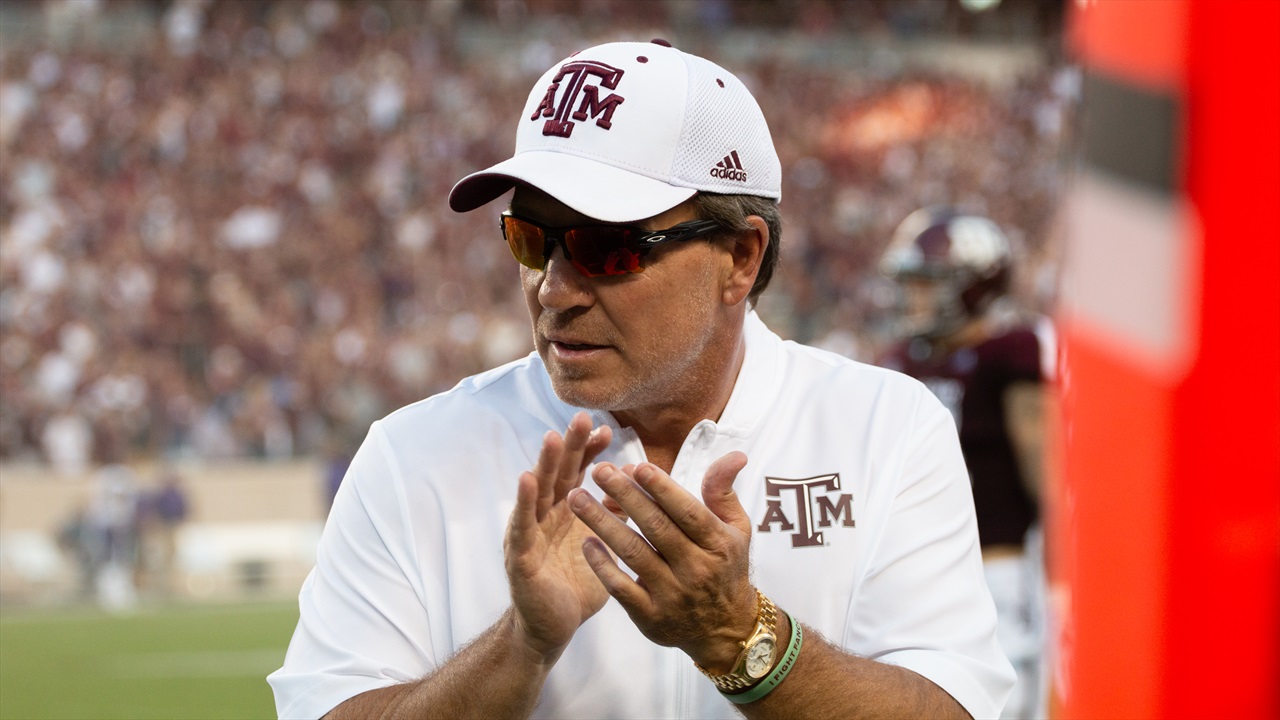 Photo by Rey Romo, TexAgs
Texas A&M Football
Early national signing day proves to be a massive success for the Aggies
---
Texas A&M football coach Jimbo Fisher had 23 reasons to celebrate early national signing day on Wednesday. Twenty-two of those reasons were members of a diverse and No. 3-ranked recruiting class that signed with A&M.
"The thing I love about this class, first of all, is the diversity of it," Fisher said. "We hit every position across the board. We hit needs. Not only just needs, but guys we really wanted when we evaluated them."
The class, which figures to add tight end Jalen Wydermyer on Friday, has nine players ranked among the Top Five in the nation at their position by recruiting service 247sports.com.
"We hit every position across the board. We hit needs. Not only just needs, but guys we really wanted when we evaluated them."
Nine of the signees — quarterback Zach Calzada, running back Isaiah Spiller, receiver Kam Brown, tight end Baylor Cupp, defensive linemen DeMarvin Leal and Derick Hunter, linebackers Andre White and R.J. Orebo and kicker Caden Davis — will enroll in January.
Fisher hopes to add at least three more on national signing day on February 6.
The 23rd reason for Fisher to celebrate was that there was a lack of drama that's often synonymous with signing day.
"On signing day there's always one or two disasters," Fisher said. "Some you see coming. Some you don't see coming. Today was a very uneventful day, which made me very happy. I was smiling from ear to ear because the guys that we knew were coming were sending their letters in early."
That's not to imply the day was completely devoid of suspense.
There was speculation Calzada of Buford, Ga., one of eight out-of-state signees, might flip his commitment and sign with Georgia, which had made a late push for him.
Fisher acknowledged that he had to address some concerns Calzada had.
"There's always a little twist to the story from the other side that puts doubt in their mind," Fisher said. "'No… that's not true. You're going to do this. You're going to do that.'
"Some of it is gamesmanship. Some of it is unnecessary and ridiculous because it is trying to trick a kid. I think you have to give them the information so they can get their future set."
Fisher had been impressed with Calzada from the first time he scouted him. He said he stopped a workout after 30 minutes because he was already sold on Calzada's ability as a passer, runner and leader.
Fisher seemed especially excited about adding tight end Baylor Cupp, defensive lineman DeMarvin Leal and a strong group of defensive backs that could address the Aggies' most critical need.
Cupp, a 6-foot-6, 240-pounder from Brock, is rated as the nation's No. 1 tight end prospect.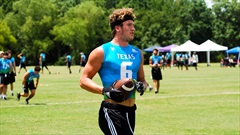 Hayden Hyde, TexAgs
"You're talking about size, speed, power," Fisher said. "He ran 22.4 electronic in the (state track meet) 200-meter finals last year and then went and threw the shot 52 feet. How many guys can do that?"
"No one had even heard of Baylor Cupp. Then we get him and people start looking around and say 'Look at this guy.' Yeah, he's as good as anybody out there."
The same goes for Leal, a 6-foot-4, 285-pound five-star prospect who is rated the nation's No. 3 defensive tackle.
"He's such a versatile guy," Fisher said. "He can play outside, he can play inside. There's a lot of things he can do. He's so athletic and diverse. A phenomenal football player."
The Aggies appear to have signed a phenomenal group of defensive backs that can bolster a secondary that has struggled mightily this season. A&M is ranked 110th in the nation in pass defense and has allowed 52 pass plays of 20 yards or more.
Help figures to come from Brian Williams and Demani Richardson, who are ranked among the nation's top five safeties.
Also, Elijah Blades is the nation's top-ranked junior college cornerback and Erick Young is ranked among the country's Top 10 cornerback prospects.
"It's a very very dynamic class," Fisher said. "I love those guys. All very intelligent, all football guys and all very mature guys."
Never miss the latest news from TexAgs!
Join our free email list