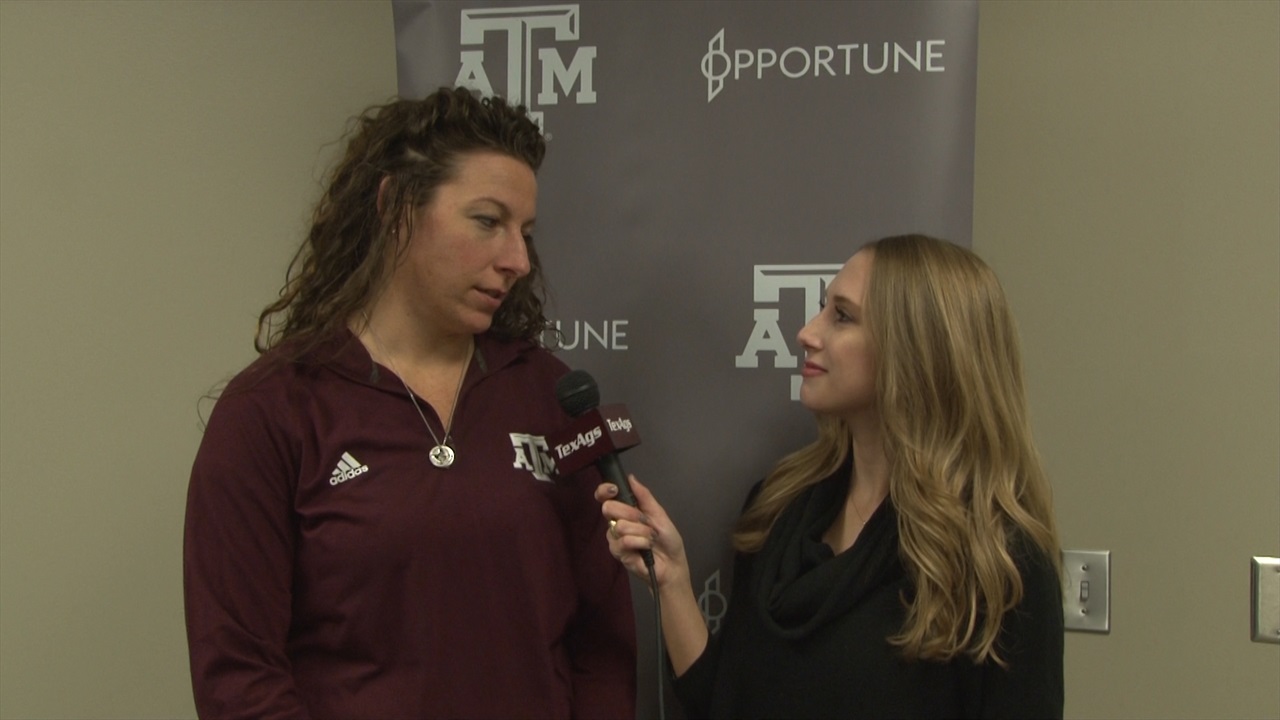 Texas A&M Volleyball
Laura"Bird" Kuhn looks ahead to the final two games in the regular season
---
Following a big road win over Mississippi State, Head Coach Laura "Bird" Kuhn discussed the toughness and discipline of her team, as well as looked ahead towards the future of A&M Volleyball.
---
On her takeaways from Sunday's 3-1 victory at Mississippi State:
"Road wins are huge in the SEC, especially this time of year. Our team fought. It was not clean. We needed to be a little cleaner in the first set for sure, but even the fourth set we struggled. I'm gonna be proud of the finish when it's not going our way and things just aren't feeling right, so I'm proud of that finish."
On Makena Patterson's contributions to the offense in Sunday's match:
"She's been our stabilizer. Mallory came on as of late, but she was struggling yesterday. Makena has been really good at practice, and that's what we kept saying as a staff. We want them to earn their spots and we want them to compete, so it's good to see that. We had no hesitation putting her in [Sunday]."
On the approach to handling the quick turnaround time between this week's matches:
"It's a work week for us. We have to go to work, and it's all about competing so that's our focus. It's finishing the SEC — sending a message in the SEC. We're playing two opponents that are right there with us — right there in the middle of the pack. You have to separate yourself. You have to game plan. You have to execute at a high level to finish out SEC play."
On the team's energy level heading into their final road game and senior night on Friday:
"They're excited. Like I said, this team has been so resilient in the way they battle and fight throughout the season. It's fun. We have fun on the road trips. They really enjoy being around each other, and that's refreshing and so fun to coach. They're excited about another road trip and then being at home for senior night."
On what she's noticed recently that excites her for the future of the program:
"Their want-to and their wanting to fight for each other and play together. They really want it, and now it's just taking that next step, executing at a high level, and being consistent."
Never miss the latest news from TexAgs!
Join our free email list