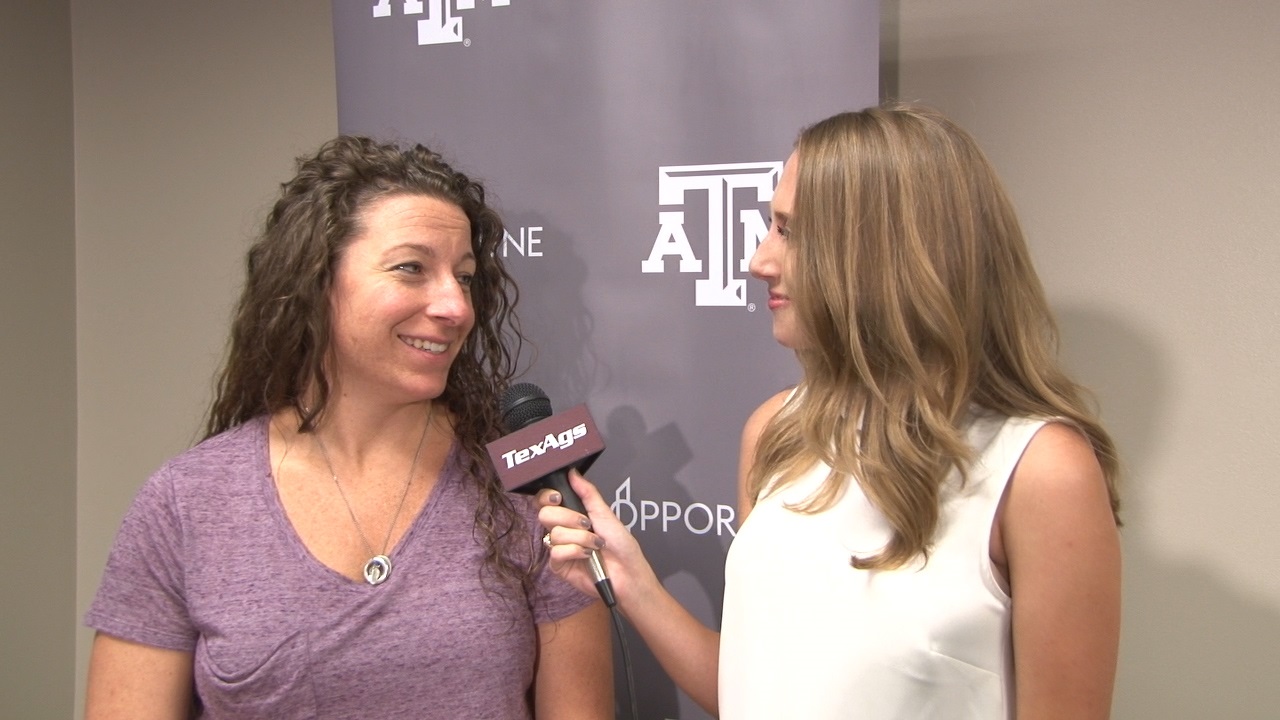 Texas A&M Volleyball
Laura "Bird" Kuhn previews weekend slate following two big wins
---
On entering Friday's match following two losses:
"We changed our focus and we focused on ourselves on offense. We defend pretty well and we can execute our game plan, but we need more offense. The last two matches were pretty strong offensively, so that was a good focus change."
On playing at Reed after three road games:
"It was good for them. We needed that energy, and they feel it and they really feed off of it, and it's good to see that. It's gonna be nice to be home the next three matches, especially for the opponents we're playing."
On defeating Georgia at home and on the road:
"We put up some milestones just as goals for our team in general, and one of them was home and away against an opponent. Those little things that motivate them — we kind of try to figure out how they work and what gets them, and that's big and that was a focus. Georgia's a good team, so for us to execute when they were way better this time around than they were earlier, 2-3 weeks ago…we had to execute and our offense kept us in that, so it was good."
On how they'll keep the momentum rolling since being 5-2 in SEC play:
"A match by match focus. That's been our motto every match — preseason, SEC. It's 'do your job,' so it's just one match at a time, one point at a time, and that's how they play. You can see the fight in them and it's one point at a time."
On having an advantage playing at home this weekend:
"I think being at home, there's always an advantage with the 12th man and the energy, but they're great opponents and you have to play the game inside and out. It's gonna come down to us, offense and defense. We have to put it together."
On keys to solidifying wins this weekend:
"Tennessee is good, and we'll play them Friday. That'll be a nice warm-up and it's gonna be a good focus this week for a balanced offense because both teams have balance. It's gonna be consistency and executing game plan."
Never miss the latest news from TexAgs!
Join our free email list