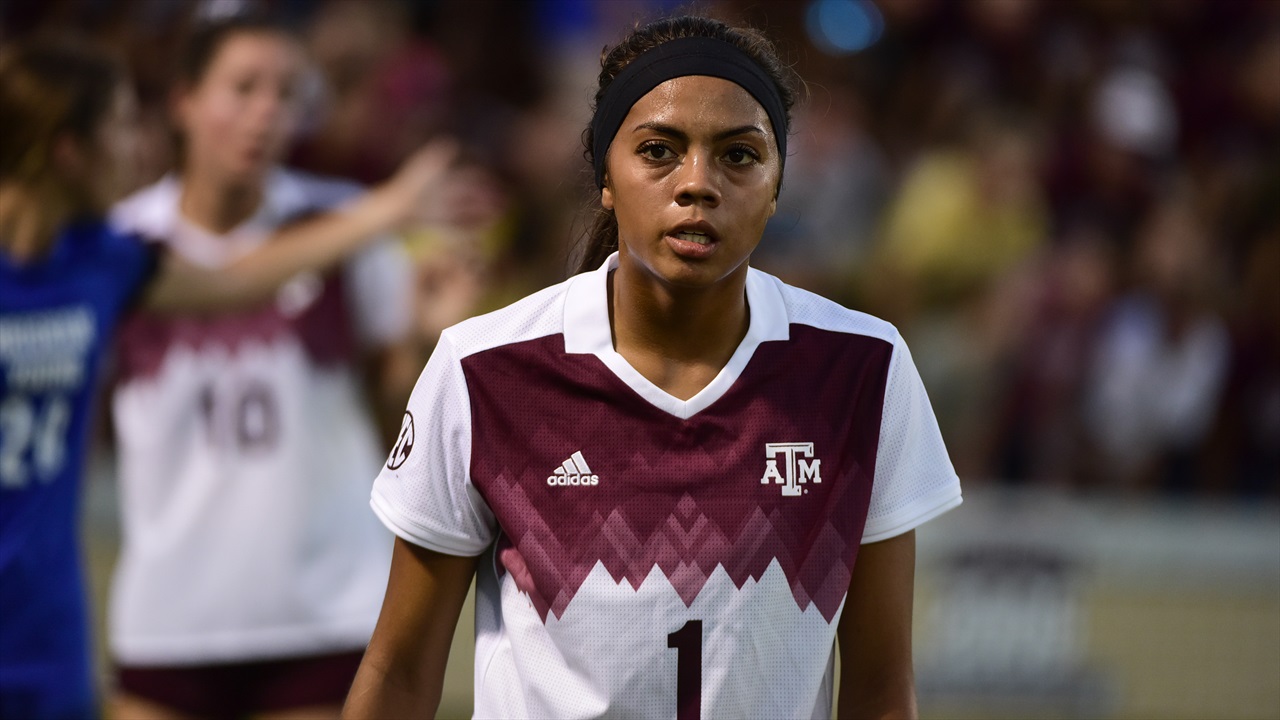 Photo by Elisabeth Schmitt, TexAgs
Texas A&M Soccer
A&M soccer notches first tie of season in overtime match against Ole Miss
---
The No. 5 Texas A&M soccer team tied their first match of the season on Friday night, with the match ending at a deadlocked 1-1 after two overtime periods. The Aggies outshot Ole Miss, 28-10 but were ultimately unable to net a game-winner.
"That draw is a disappointing result," A&M head coach G Guerrieri said. "Ole Miss played hard and courageously, but we left two points on the table by not finishing off our golden chances."
The Rebels struck first in the contest, scoring in the 24th minute off of a long free kick to the right side of the six-yard box. A Rebel forward was able to get her head on it and send it into the left side of the net, out of goalkeeper Cosette Morche's reach.
After trailing 1-0 at the half, the Aggies outshot the Rebels 22-5 in the second half. The maroon and white found the back of the net in the 59th minute as Tera Ziemer sailed a ball across the top of the box which ricocheted off of an Ole Miss defender. Ally Watt was able to recover the deflection and slot the ball past the Ole Miss keeper for an equalizer goal.
The maroon and white continued to pepper the Ole Miss goalie who made some phenomenal saves. The Aggies quite simply were unable to convert their scoring opportunities into goals. The best of those chances came in the 69th minute as A&M forward Addie McCain missed a penalty kick.
"Their goalkeeper played out of her skin, but we can't squander so many chances when we're all alone with the keeper," Guerrieri said. "We missed a penalty kick, we missed some opportunities on some set pieces and we hit the post on a one-on-one. So the chances were there - they need to be finished."
The Aggies will now have a little bit of a break before returning to action on Thursday at Ellis Field against Auburn. Kickoff for the match is slated for 6:00 p.m. and it will be televised on the SEC Network.
Never miss the latest news from TexAgs!
Join our free email list