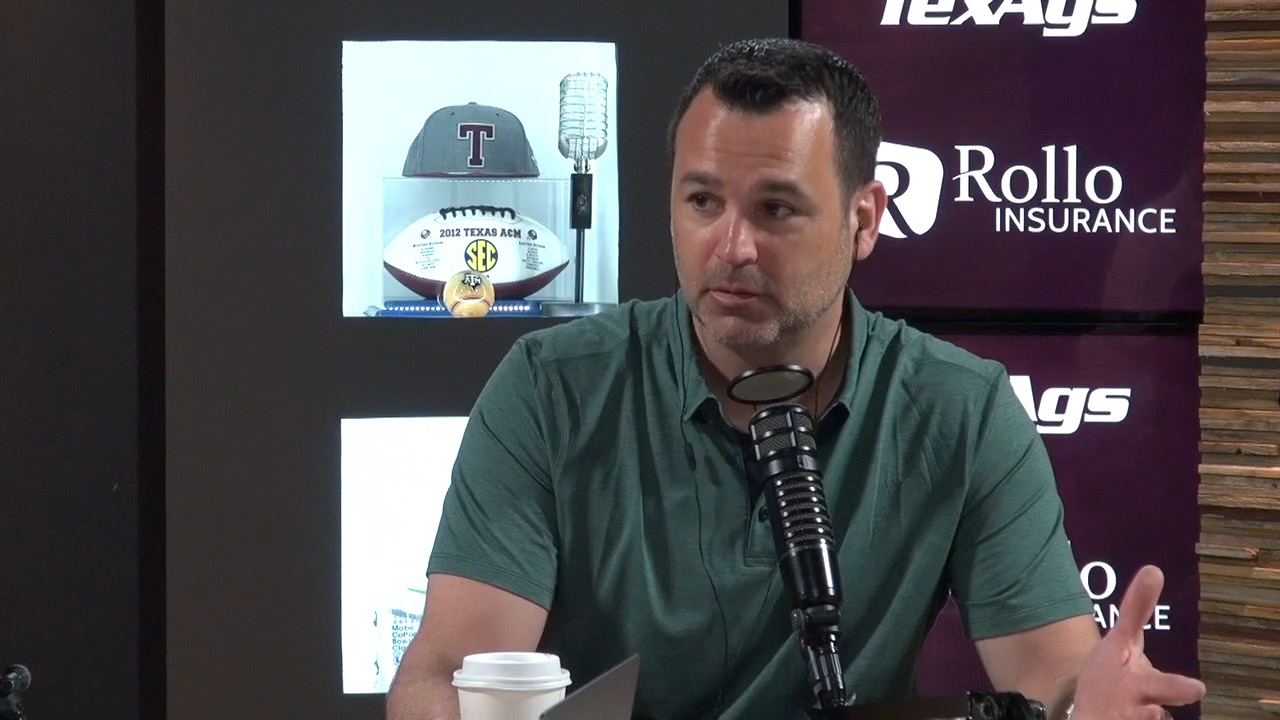 Texas A&M Baseball
ESPN's Tom Hart discusses A&M/LSU series, Olsen atmosphere and more
---
Key notes from Tom Hart interview
Paul Mainieri loves playing at Texas A&M and Olsen Field. We were explaining it to Eduardo Perez, who usually does MLB games, but I honestly couldn't think of a park that I like more than Blue Bell. I think the SEC has great stadiums and it's only getting better. You have to remember though, it's not just about the church, it's the congregation that attends. The people in the stands are what makes Olsen Field great.

In the SEC you can't afford to have your game one ace go out and not perform, you will get beat. I have full confidence in this team and the coaching staff to go out and get things done. When you look at some of the old A&M teams under Childress, there were so many leaders out there. I don't see that with this team right now. You have to go out and battle in this league to win games.

Braden Shewmake is amazing. I think he has to have confidence in himself first and foremost. He's the only guy who started every game last year and he has done it again this year. He needs to take it to another level, especially at the plate, for this team to be successful.

The College World Series is something different when Nebraska is in it. They have Darin Erstad as their coach now, and I think he's struggling a little bit right now. I think that's a common theme with guys who were so successful when playing at a school. Nebraska has let some of these kids get away and the Aggies have done a great job establishing the Nebraska pipeline.

This is a very important game tonight. If Doxakis can throw like an ace tonight, I think they would want to move him up to Friday, but the Thursday-Saturday schedule is complicating that. This league is just so good, 10 teams in the top 25. I think the A&M program is at a place that no matter what happens this weekend, they catch a break the next few weekends because the schedule lightens up.

I was out at football practice the other day and the way Jimbo Fisher is getting guys to buy into his vision is something really impressive to watch. I think it's going to be really hard to compete for a championship in year one, but maybe year two or year three he could. It's very obvious what he is building. I think for the guys on this team who have not been pushed, this is a eye-opening experience for them.
Never miss the latest news from TexAgs!
Join our free email list