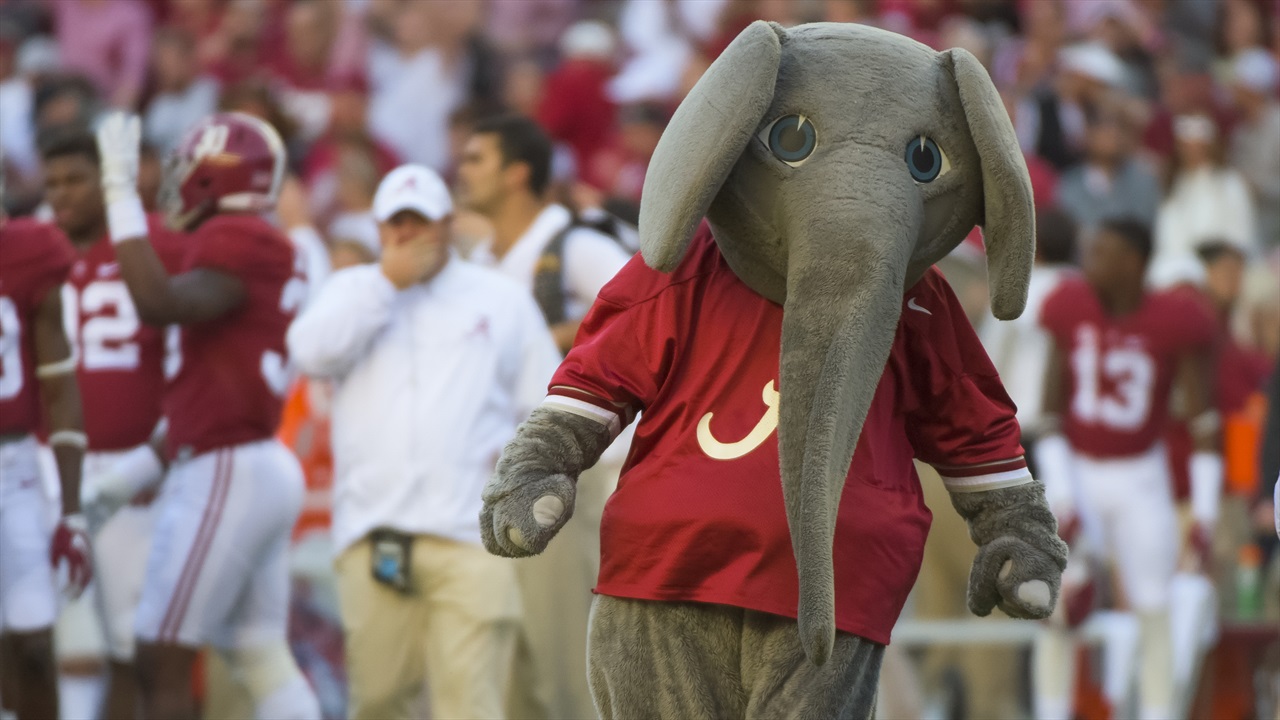 Photo by Lindsay Caudle, TexAgs
Texas A&M Football
Alabama color radio analyst Phil Savage previews Aggies/Tide
---
Key notes from Phil Savage interview
You've seen a complete annihilation of Vanderbilt and Ole Miss over the last two weeks by Alabama. They are strong, fast, and physical and haven't turn the ball over in the last seven games. A very efficient style of play. They are also getting some younger guys some reps in these big wins and it's fun to see the backups having success as well.

Brian Daboll has been very straight forward with his play calling, very downhill with not as much window dressing as you saw with Kiffin. I think the challenge for Alabama is to keep working with Hurts to make him a more complete quarterback. He is a great dual-threat quarterback, but eventually he is going to have to drop back and win a football game from the pocket. There have been signs of growth from him in that area which is what you want to see.

They lost Jonathan Allen, Tim Williams, Ryan Anderson; a lot of big names that left the defense. They have recruited so well in the front seven that despite some injuries they are surviving and playing really well. DaRon Payne in the middle has probably been the best player on the defense this season. This is a defense who's strength is in the back end with Minkah Fitzpatrick.

I think Texas A&M has improved significantly over the last few weeks. Kellen Mond looks a lot more comfortable and that defense looked really aggressive last week. I think Alabama needs to keep their high standard no matter who the opponent is. That's hard to do after you blow two teams in a row out in the SEC, but Texas A&M is a very formidable opponent. Alabama needs to come in and execute and not turn the ball over. As long as they don't turn the ball over they will be alright, J.K. Scott the punter is a huge weapon for them in the special teams game.

I usually stay about 10 days ahead when watching for Senior Bowl scouting, so I've been watching tape on A&M guys for a couple weeks now. We've had lots of Aggies compete in the game, Josh Reynolds came down last year and played really well. I like to keep an eye on seniors from around the country and especially the SEC.

I think the book (4th and Goal Every Day: Alabama's Relentless Pursuit of Perfection) has been well received, I have 60 events this fall surrounding the book and I'm only halfway through them. The thing I'm really encouraged by is that football fans from around the country are enjoying it, not just Alabama fans. It is a great read and shows what it takes to be successful at the highest level of college football.
Never miss the latest news from TexAgs!
Join our free email list