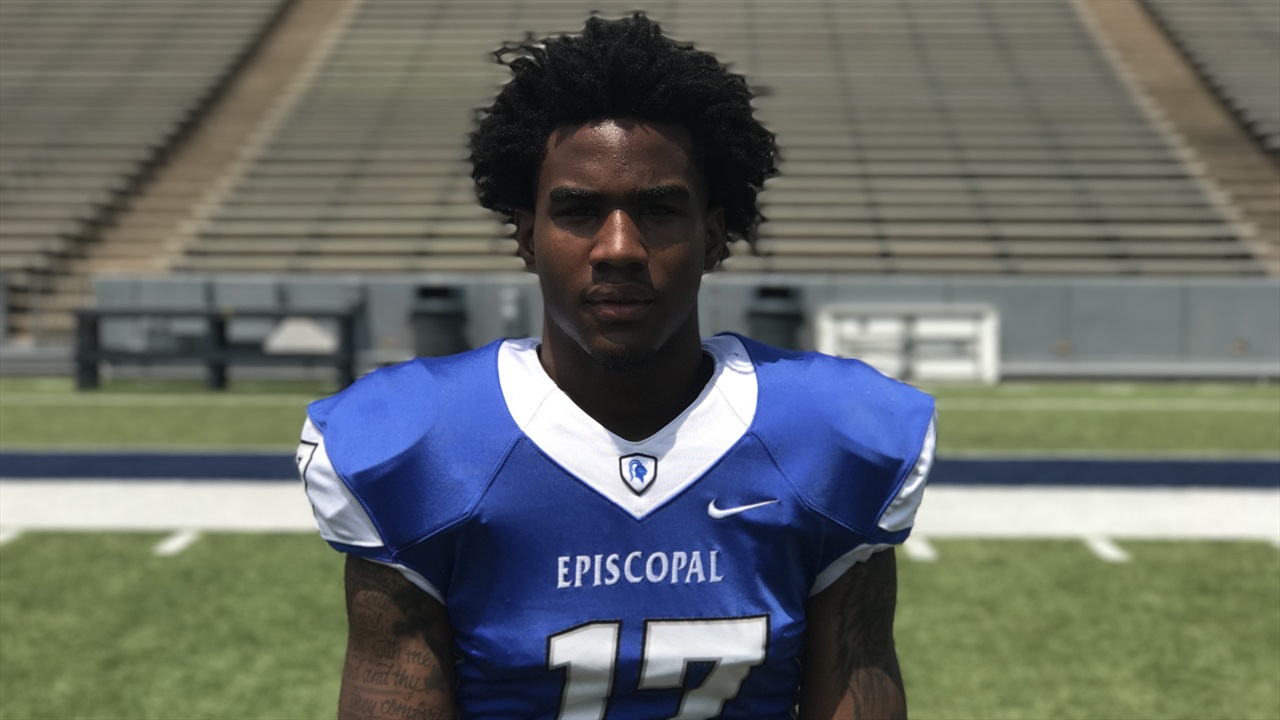 Texas A&M Football Recruiting
Recruiting Rankings Update: Shaking up the 2018, '19 & '20 Classes
---
The first month of the season is in the books, and we have had a little movement throughout our rankings.
In the 2018 class,
Anthony Cook
continues to check in at No. 1, but there was a shake-up in the top 10. Electric wide receiver
Jaylen Waddle
(pictured above) make his top-10 debut at No. 7, and
Caden Sterns
moved up two spots to No. 8. A new addition to the top 10 means someone has to move out. That someone is
Leon O'Neal
, who drops from No. 7 to No. 11.
The big mover in the rankings was wide receiver
Caleb Chapman
. He continues his rise up the rankings, moving from No. 34 to the 18-spot. he moved up from No. 54 to 34 last ranking period. Linebacker
Alston Orji
(from No. 29 to No. 23), DB
Jordan Moore
(32 to 26) and D-end
Jarell Cherry
(52 to 37) also saw significant upward movement. On the other side of things, WR
Joshua Moore
(18 to 30), DT
Calvin Avery
(21 to 28), and WR
Tommy Bush
(23 to 33) and RB
Kelan Walker
(71 to 100) took a slide in this month's update.
There were not many new additions this time around, but Katy defensive tackle
Moro Ojomo
makes his first appearance at No. 52 after a very strong start to the season, and Katy Cinco Ranch ATH
Brant Kuithe
checks in at No. 118.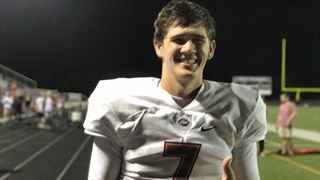 TexAgs
In the 2019 class, quarterback
Grant Gunnell
keeps his hold on the No. 1 spot, and
Brian Williams
is the biggest mover in the top 10. The Bishop Dunne S slides from No. 4 to No. 9.
This update's ranking leaps come from the Houston area. RB
Isaiah Spiller
continues his upward trend, moving from No. 32 to No. 23, while CB
Erick Young
moves from No. 39 to the 28-spot.
Defensive end
Braedon Mowry
also makes a move up from No. 26 to No. 20, flipping spots with fellow defensive end
Gilbert Ibeneme
. Katy running back
Deondrick Glass
also moves down the list from No. 21 to No. 32.
In the new appearance department, there is only one new name. Dallas South Oak Cliff cornerback
Bobby Holmes
makes his debut at No. 57 after a strong start to 2017.
There were only a few minor tweaks to the 2020 list.
RJ Mickens
keeps his spot at No. 1 on the list, but IMG S
Lejond Cavazos
does shake up the top 5 by moving to No. 3 in the class. Rockwall wide receiver
Jaxon Smith
also makes his debut. He checks in at No. 24.
You can view our full rankings here:
Never miss the latest news from TexAgs!
Join our free email list