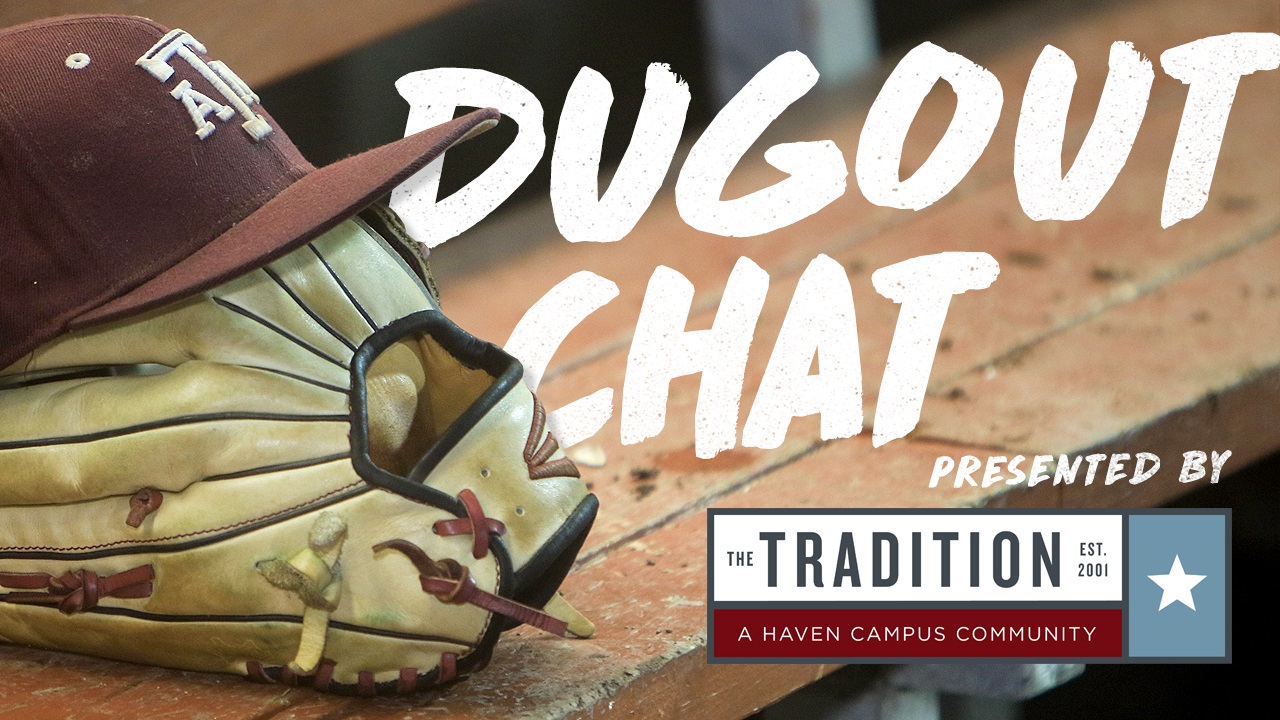 Texas A&M Baseball
Catcher Cole Bedford talks Aggie Baseball's 2017 journey, mentality
---
On how far the team has come since the beginning of the season…
"I think we just responded to adversity this year. We didn't start the way we wanted to, but we just had a meeting to talk about what we needed to do and what we could do better and just move forward. When we lost, we just kind of let it go and stayed loose. Every team I've been on these last three years has been close, but I feel like this year it's just fun. When we come out, everyone's just having a good time, and as soon as we leave the field, we all usually go do something together. Everyone knows what everyone is going to do, and everyone had each others' back and it's been a lot of fun. I think that's helped us out in the long run."
On making it to Omaha…
"The first year I was here, I didn't travel, but last year being a part of it and seeing how hard the seniors and everyone worked, they were a part of this team and showed us the way, what it takes to get there. At least the guys that are back this year. This year we were lucky enough to break through the barrier as one of the last teams in. I feel like we didn't have anything to prove, but at the same time we did. Some guys doubted us, but we just came out every day, we played as hard as we could and the wins just took care of themselves. "
On the coaching staff…
"Coach Childress is one of the best coaches in the nation, and I wouldn't want to play for anyone else. I would do anything for him, and I think that's how everyone feels. I feel like as a player it kind of reflects how your coach is, and I think that speaks a lot of volume to who he is and the rest of the coaching staff. Coach Bolt, Coach Seely and Coach Carlson always stay level-headed, and they don't get too high or too low. Coach Childress isn't just a great coach; he's a great man that teaches us great morals and great life lessons. "
On the team's mentality and practice this week…
"All we have to worry about now is baseball. We come out here now however long it is and punch the time clock and we get better. We still have a lot of fun and everyone loves being around everybody and it's the best time of the year. We worked hard for this moment and now we're just getting better while we're out here and getting ready to go to Omaha."
Never miss the latest news from TexAgs!
Join our free email list