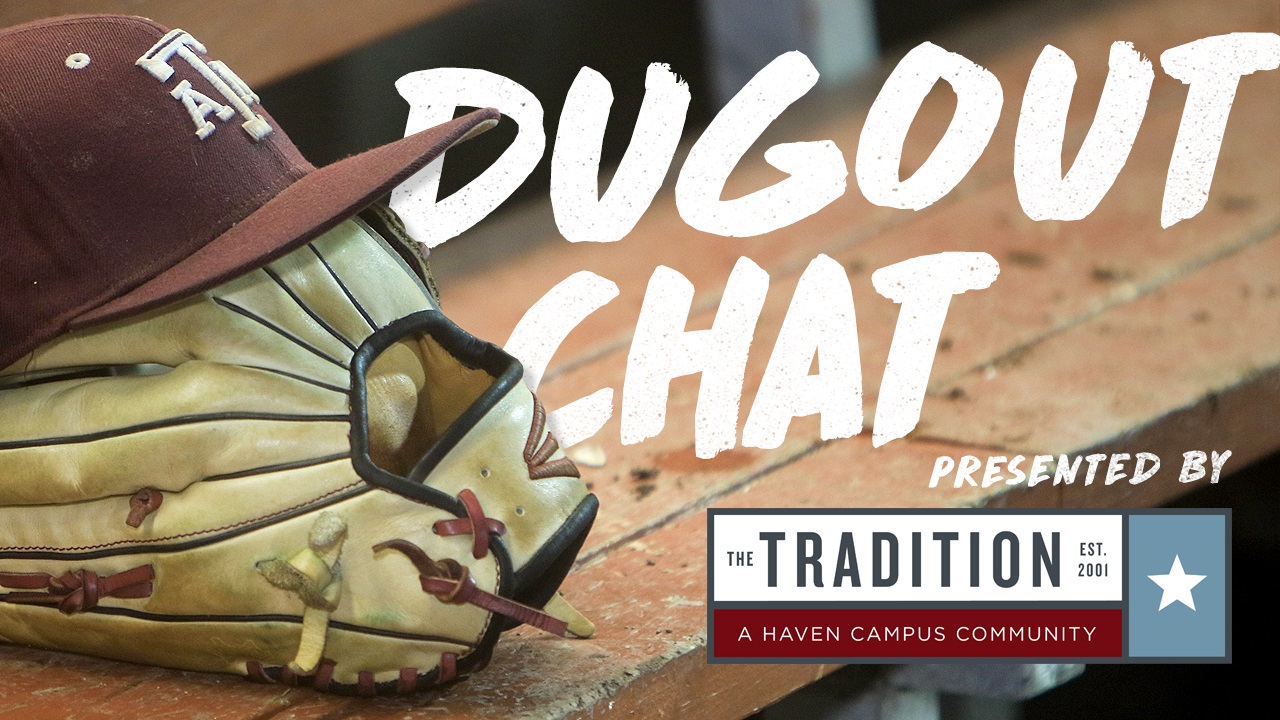 Texas A&M Baseball
Senior Blake Kopetsky talks closing regular season with Razorbacks
---
On the mentality of the team right now...
"Tough series last weekend and last night for sure, but we can't hang our heads on that. We just have to come out – I mean, we had a great practice today, had great early work and just can't be thinking about those because the next game is the most important one."
On fixing little errors on defense...
"Yeah, no doubt. Especially in big games in the SEC, every little mistake magnifies just because the games are so tight and the talent is so close. All we can do is not press and play free and play loose like we have in the month of April and get back on that roll."
On what the team needs to do to beat Arkansas this weekend...
"We just have to play our best ball. Going back to the end of April like I said, that was a good month for us, and we just need to get back on that roll and get back into the swing of things. Get our offense going, get our starters off to a great start and get our offense rolling."
On being a senior and playing in the last home series of the season...
"I haven't been trying to think about it, honestly, just because it's happening so quick. When the season started I was like, 'Man, we have 60-something games. It's going to be a long season.' But that's not the case at all. It has kind of flown by. Everyone who is already gone and out of here always says it's going to fly by and we're going to miss it, and I always say, 'No, it's not going to go by that fast.' It has. It's definitely bittersweet going into the last SEC series here, but we can make the best of it and hopefully come out with three wins."
On the full experience on Olsen Field...
"Whenever I first got here, I was like, 'Yeah, there's going to be 5,000 people in the stands. Not a big deal, and they will be spread out' But whenever I took the field for the first time, I was like, 'Dang, this is crazy. They are right on top of me. It's so loud in here.' It's hard to play at first, honestly. You've got to really get used to the crowd and really get used to the stadium and the venues that we play at. But through the years that I have played here and in the SEC, you have to learn to not block that out but not let that be what drives you. You've got to be self-motivated and play that way."
Never miss the latest news from TexAgs!
Join our free email list