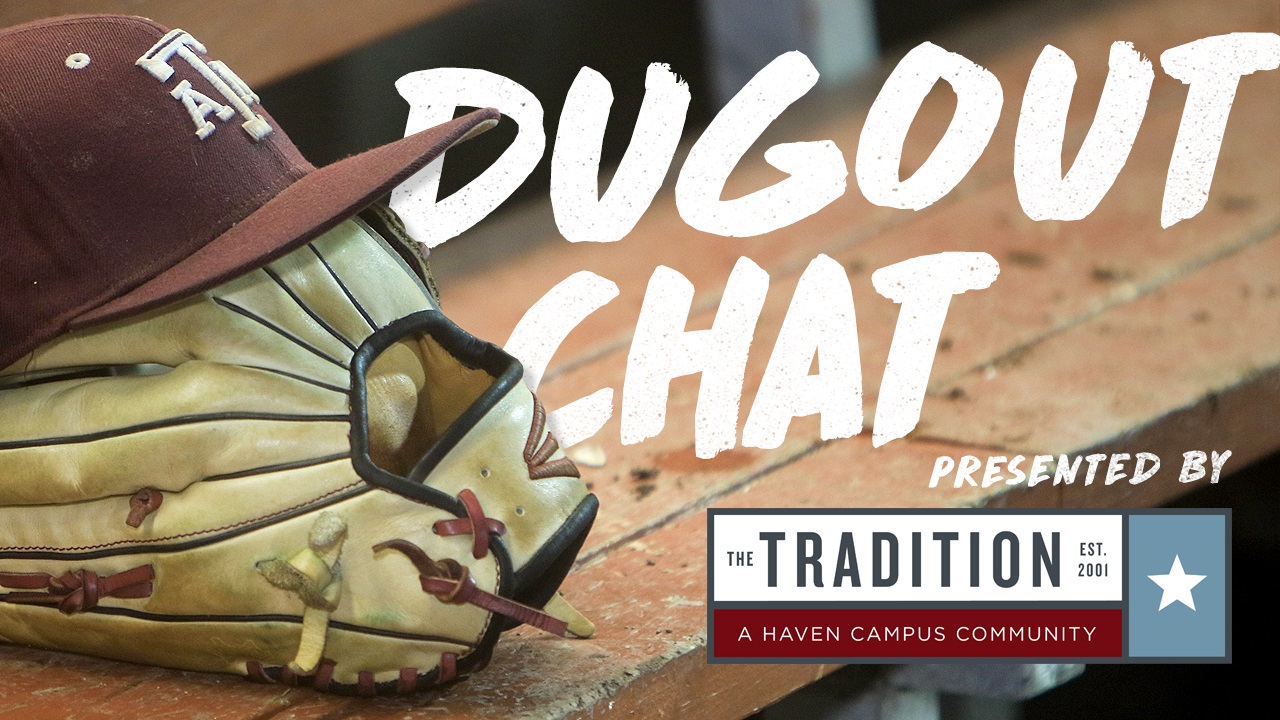 Texas A&M Baseball
Aggie starter Corbin Martin discusses MSU series, team's resurgence
---
On his leadership role this season...
I just had to take the experience I have had being a younger guy around the older guys and what they taught me and just to have fun. If you're not having fun playing baseball then I don't think it works out the way it should. Being able to make the guys comfortable and let them know that it's just a game and we've been playing it for a long time. You can tell that the younger guys have really stepping up into big roles: Shewmake, Foster, Coleman and some of the guys pitching. They have really taken in what the older guys have said and I just think we have made it a comfort zone for them in the dugout and for them to just go out there and do what they can do out there.
On team's perseverance and the coaching staff...
After the Vandy series, I think it was the second game, we kind of got knocked down pretty bad, we all got together as a team without the coaches and just got together and talked about what we needed to do as a team. We knew that we had the talent and we just weren't playing to what we were capable of. We lost a couple close games - one to Kentucky and one to Vandy - and we were kind of teetering with good and bad. Once we got together and started playing for each other, guys started stepping up in roles and we started finding a comfort zone out there and where people were going to play and I think that helped us.
On moving from a closer to a starter...
Early in the season I was overthrowing. Not pitching, just seeing how hard I could throw it which was not good for me. Coach and I got together and we were like, I have to tone it down on the fastball velocity and start pitching instead of throwing. I think that that has been a huge thing for me, just fastball command. I always know it's going to be there in the tank, but I feel like I'm a lot healthier when I am not trying to overthrow and getting early outs too. You know, you watch guys like Brigham on Friday nights and shut down SEC offenses on the regular. Just learning from guys like that and guys behind me like Mitchell Killkenny, Kaylor Chafin, Cason Sherrod, and Doxakis have really shut down the pen. Having confidence in them and getting us five, six, however many innings I need be just to get to them and know that they are going to close the game out.
On the series against Mississippi State...
Just keep doing what we are doing. Our pitching staff has been really good, and you see lately that our hitting has just been unreal. Took down two really good pitchers in Missouri, two future first rounders probably, and just being consistent with that. We came out last night on a Tuesday night with a pretty good HBU team and we played really well. So just taking that and have a good practice today and come out tomorrow. Mississippi State is a really good offensive team, and we just have to do a really good job on the pitching side of things of controlling what we can do and not giving them free passes. The top of their lineup is unreal, probably the best we are going to see so far. And not making it bigger than it is. Coming out and playing like we do everyday and being at home is definitely going to help us.
Never miss the latest news from TexAgs!
Join our free email list