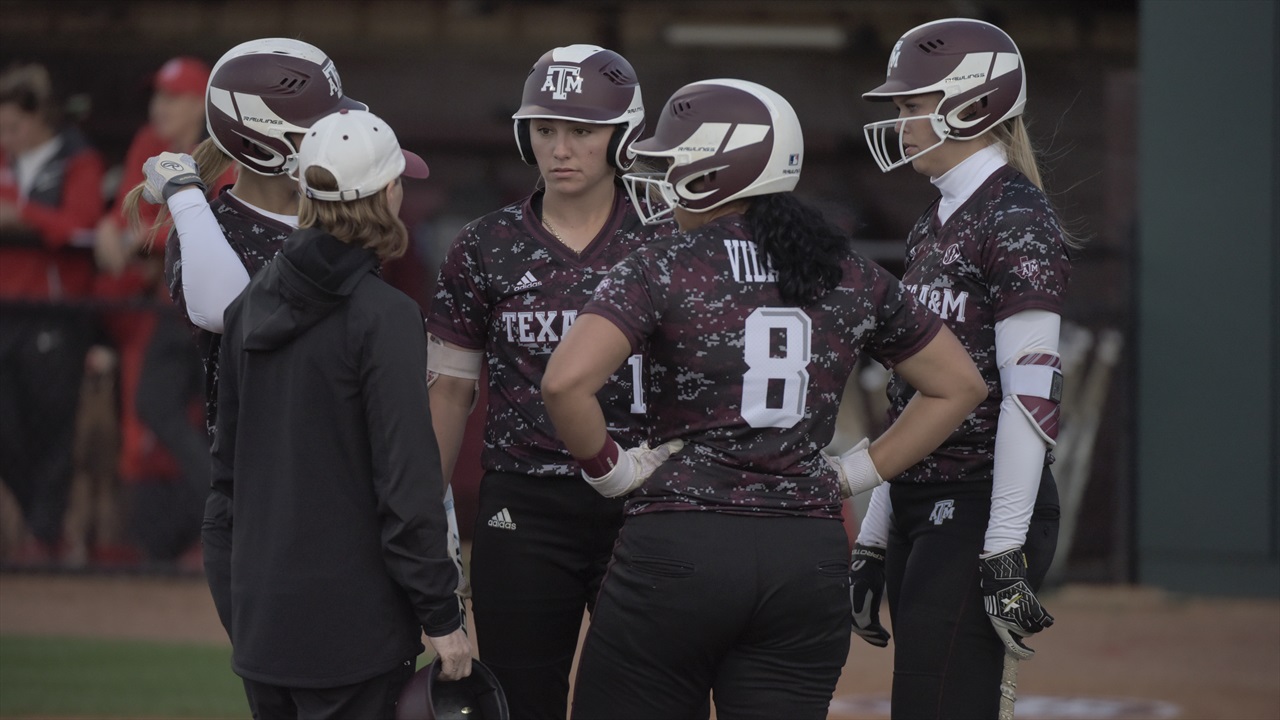 Photo by Bridgett Ledak, TexAgs
Texas A&M Softball
Aggie Softball rallies late, falls short against Louisiana-Lafayette, 11-9
---
The Texas A&M softball team hosted Louisiana-Lafayette in a midweek contest at the Aggie Softball Complex on Wednesday. Though the Aggies began to rally in the fifth inning, their early struggles doomed them to an 11-9 loss.
Louisiana-Lafayette took an early, 2-0 lead in the first inning then extended it to 6-0 in the top of the second frame.
Kristen Cuyos put the first run on the board for the Aggies in the second with a solo shot to left field before Samantha Show singled to right, scoring Ashley Walters from second.
The Ragin' Cajuns scored two more before a 3-RBI double to right center from Haley Hayden extended the ULL lead to 11-2.
Two scoreless innings went by before the Aggies threw on their rally caps and scored four in the fifth.
Riley Sartain sent a solo blast over the left field wall to lead things off in the frame. Walters then doubled to left field to score pinch runner Kelbi Fortenberry. Show followed with a single down the left field line to score Walters. Back-to-back illegal pitches from Alex Stewart moved both runners up and scored Show.
Payton McBride took over for the Aggies in the circle after that, refusing to allow the Cajuns a hit.
Kaitlyn Alderink added one more run in the bottom of the sixth, scoring on a wild pitch. Later, a sacrifice bunt from Keeli Milligan advanced runners and set things up for Alderink, who singled and advanced on a throwing error that scored both runners.
The Aggies will be back in action at the Aggie Softball Complex on Friday at 3:30 p.m. to host No. 22 Georgia in a three-game conference series.
Never miss the latest news from TexAgs!
Join our free email list