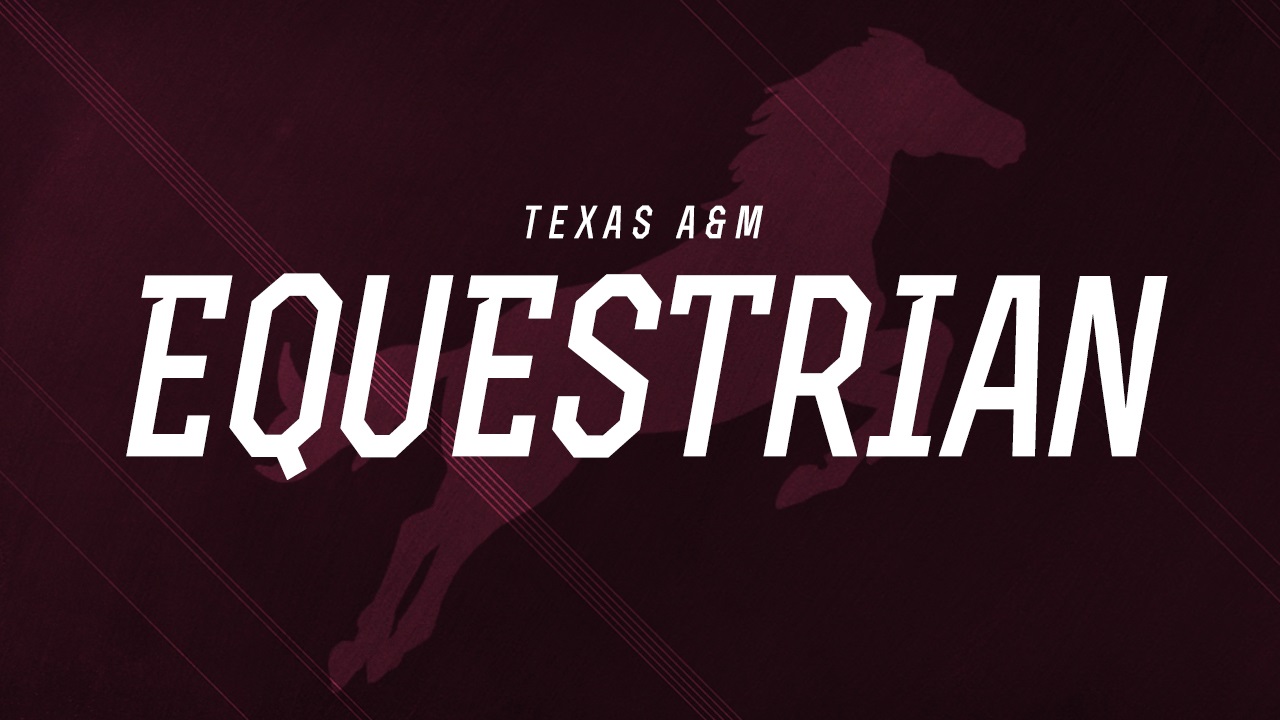 Texas A&M Equestrian
Aggies win National Collegiate Equestrian Association national title
---
The Texas A&M Equestrian team won the National Collegiate Equestrian Association National Championship in Waco on Saturday. Ranked fifth entering the contest, they defeated both TCU and Georgia to claim the title.
Texas A&M Equitation on the Flat rider Rebekah Chenelle had an outstanding performance beginning the Championship round by defeating UGA senior Meg O'Mara, 186-177, and earning the NCEA Championships Equitation on the Flat MOP.
Junior Alex Desiderio defeated Maddie Newman, 172-142, closing out the flat phase and giving A&M a 3-1 lead.
The next event was Horsemanship, which A&M won 3-1. Riders Kaci Fisher, Sarah Orsak and Avery Ellis each earned their points and made the score 6-2 before the break.
Junior Avery Ellis' rides throughout the weekend earned her the NCEA Championships Horsemanship MOP.
After the break, A&M's Reining squad picked up right where the team left off with senior Sarah McEntire's close win over Kyndall Harper 138.5-138, which secured her the NCEA Championships MOP in Reining. Junior Madison Bohman knocked off Claudia Spreng 139.5-138.5 and sophomore Haley Franc ended the event with a 137-0 point win over Graysen Stroud.
Going into the final event, Equitation over Fences, the Aggies had unofficially secured the National Championship title and led UGA 9-3. In the final event Equitation over Fences, senior Haley Webster won her point over Emma Mandarino, 171-167. Junior Rachael Hake closed the day with a 146-131 win over Sydney Hutchins. This was Hake's 16th win, making her the new record holder for the most wins in a season over fences.
This is the Aggies' 12th national championship title, and the trophy is back home in College Station.
Never miss the latest news from TexAgs!
Join our free email list