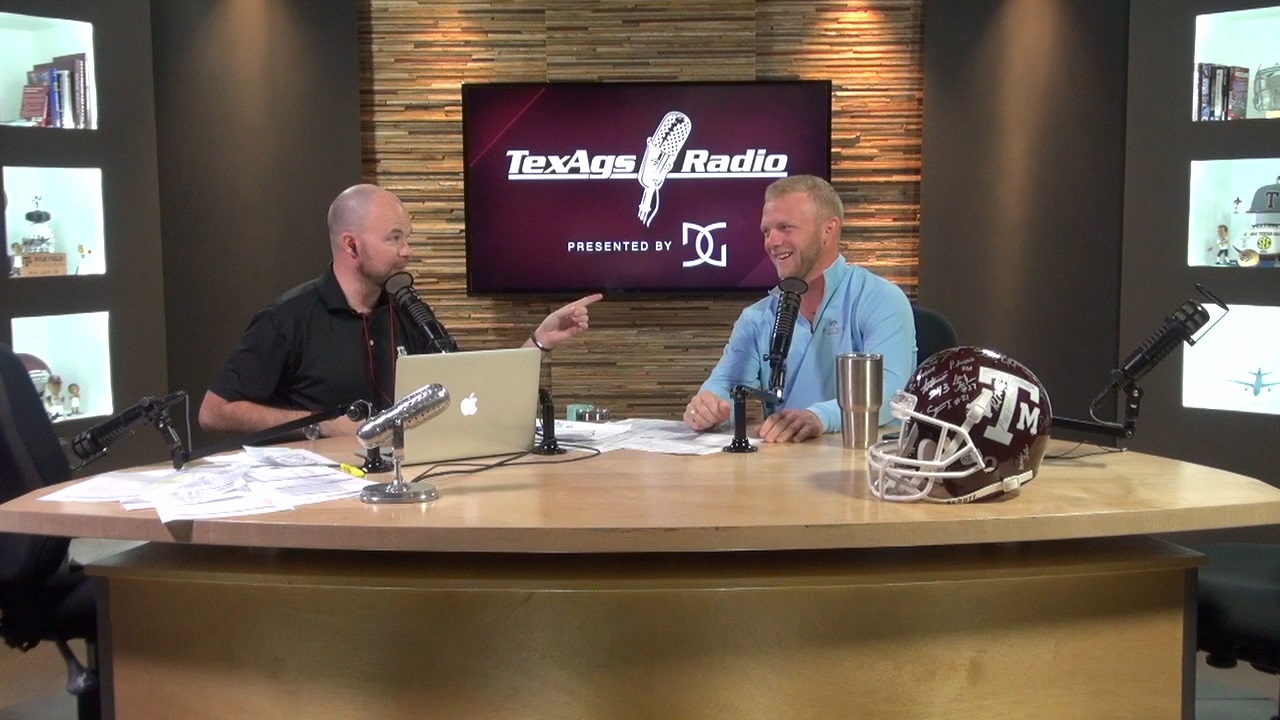 Texas A&M Baseball
Boomer White on his professional playing plans, A&M's 2017 squad
---
Key Notes from Boomer White Interview
I feel like coming into spring training for my first full year, it's the beginning of everything. I'll finally get a dose of 140 games. This is the most downtime I've had in my entire life. You finally start getting that itch back to compete on the field. For awhile I was worried it wouldn't come back because you miss being around here.


I like getting out and golfing. My buddies and I will go out and compete, but I'm actually looking at a tournament in Arizona to play in when I go to spring training.


My manager for my short season team was a six handicap and we'd go out and play golf together. The Padres don't have an issue with it. People can't understand how I play baseball for a living but golf five times a week. There's a point where you fine-tune your swing enough in baseball that golf isn't going to mess with that. I've played so much golf that I finally know the difference. It's in my top two favorite sports with baseball. It's a huge release for me. I'd go to a golf range before baseball games and just put headphones in and take time to myself.


You kind of have goals of where you want to be in mind this season. I don't have a make or break level. It stinks because I'm old. I have 17-year olds on my team and I'll turn 24 this season. If you look at the draft and the process, I lost X amount of dollars because I was 23, not 22 or 22 not 21. It's tough to see myself moving up the ladder if I stay in low-A all year because then you have a 24-year old in one of the lowest levels. Next year I'll be 25 and who knows where I'll start? I'd love to start in California where the high A affiliate is, give myself a chance to make a run and maybe get popped up to double-A at the end of the year. Those are all realistic expectations, but I don't want to hold myself so accountable that if I don't make it, I'd be heartbroken and don't want to play anymore. I still want to play as well as I can and make improvements, but that would be ideal.


I was drafted as a second baseman. We actually converted a guy from outfield to second all summer so I was in third. I did fine and I think they liked me there. I think it will depend on our roster. I love both, it's wherever they want me to play. They never expressed displeasure with either position.


Honestly I'm not going to be one of the guys who plays until the jersey is pulled off your back. I was talking with Andrew Vinson and he was dogging me for giving myself such a short leash. If I move up a level every year, I'll make it to the majors by 27 or 28, which is still prime for an athlete. The fear is getting to double-A and triple-A and being behind a position where I'm not going to get called up because we have a five time all-star at third base and they're going to keep me around and use me as trade bait. They're going to throw me up a couple of games and I'm going to come back down. Next thing you know I'm 30 years old and financially I'm not where I want to be and I'm kind of just hanging around. My dream is to be a big leaguer, I'm not going to be naive about it. I'm going to talk to guys and see where they see me and where I see myself. If it's a good pace to make it to the big leagues, I'm going to go at it for a few years. If I hit a wall and I don't see myself having the drive to be successful, I may just hang them up.


I didn't spend a lot of time in the fall around the new guys because I hated baseball at the time. I was tired of that stretch. Six days after the college season, I cranked out another 70 games. It was more baseball than I've ever played in that amount of time. I needed some time off. I think we are going to have more experience in the field than I thought before. We are going to have a chance to be good, we just are not super deep. That can come haunt you in the back end of a season or in really big SEC series when they are wheeling out two or three first round starters.


We are not short on talent, we are never short on talent here. It's going to be a little bit of experience we are lacking and depth. Say one guy goes cold, do we have the guy to fill in? I know we are working on our first base position. They think its going to be Joel Davis, but they worked in Blake Kopetsky there. They worked in Tanner James. It looks like George Janca might get the third base nod. He's a very talented kid. Walker and Choruby in the outfield. I think they are going to be good, but I hope they can do it for a whole season.


We give Austin Homan grief. He has his own thing on the field. He twitches at the plate. He loves the game, he's very passionate about it. At one time the coaches told him he wasn't going to play. He was not having a good fall last year. He wasn't being a great teammate, but then he decided he wasn't going to transfer and stick it out. Geoge Janca gets cold one series and Austin come in. Next thing you know, he is absolutely tearing it up in every way. I really hope he can pick up where he left off.


Our coaches said the other day that we are really fielding well in the dirt. I know that was one of our issues last fall. No one was super reliable. We are going to have more speed on the infield and more team speed overall. They are going to have to change their style of offense. Last year we would just to try to get someone on base because had six or seven guys who could knock one out of the park every time. I was talking with Kaylor Chafin and he said one of the things he doesn't like about our offense is, he isn't intimidated to throw a fastball to anyone but Pennington or Davis. He said that everyone is doing well, our bats are fine, our approach is fine, but we are lacking power. You make up for that with speed; steal some bags, get some walks, infield hits, you can still be extremely lethal and a frustrating team to pitch to if you have a good approach like that.


I think our toughest home series this year is Mississippi State. If we take care of business at home then you'll have a really good chance to have some big road wins and that's where you make up ground in our conference.


Walker Pennington has the ability to do everything on a baseball field, especially at the plate. I've seen him in every scenario since he's followed me around everywhere I've been. I've seen him hit a ball a mile, hit both ways on the field and put it on the ground and beat it out. He needs to avoid getting cold because he can get on a streak where he loses confidence and goes in a slump. If he doesn't do that, he could end up being one of the top hitters in the conference. He could lead our team in more ways than one.


If Corbin can pound the strike zone, his stuff is good enough to get anyone out. If Joel can stay steady on defense, limit his strikeouts and drive the ball, he will be our guy, too.
Never miss the latest news from TexAgs!
Join our free email list