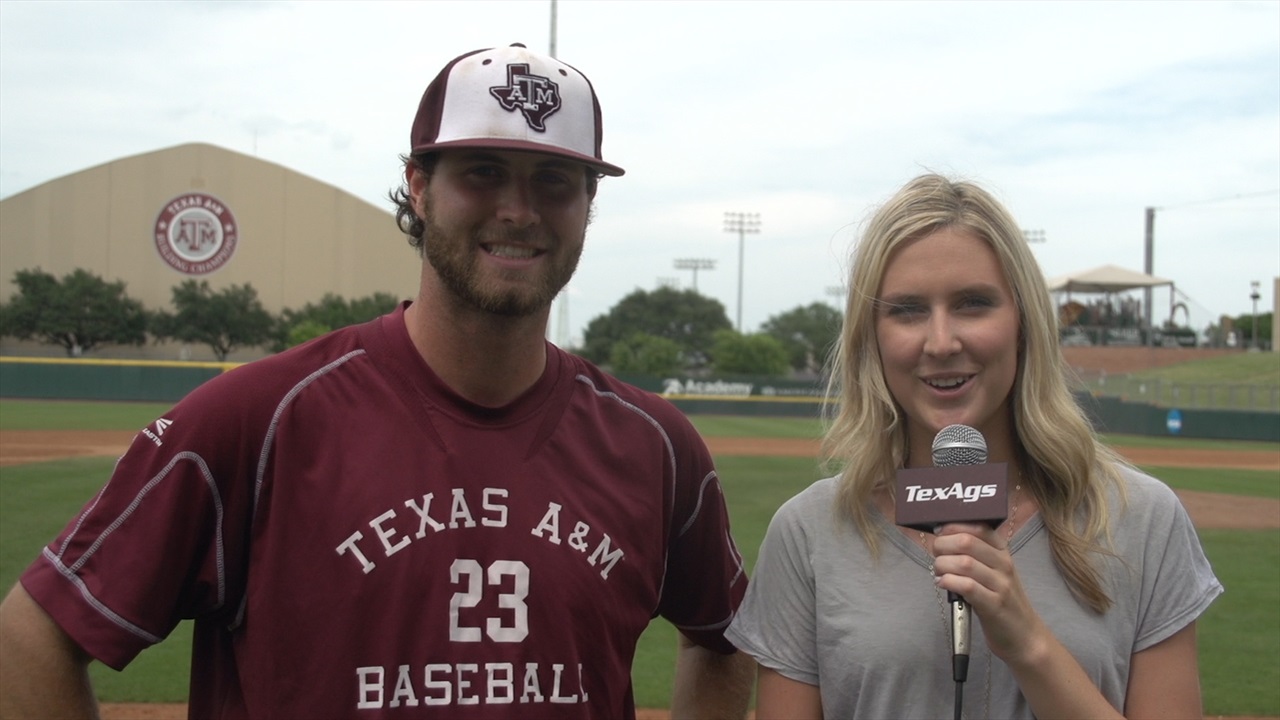 Texas A&M Baseball
Turner Larkins talks championships, preparing for super regional play
---
Texas A&M pitcher Turner Larkins
On the Aggies getting to turn their hats backward after winning the regional...
"It was great. Any time we get a chance to do that – win a championship and turn our hats backwards – is definitely fun."
On how pitching in last two championships has prepared him for the super regional...
"The last two Sundays have been really big steps for me and the rest of our team, and I think they just prepared us for this weekend. Every time I take the mound – whether it's on a championship game or not – I'm just really doing it for the seniors who haven't gotten the chance to go to the College World Series. I really just want to do it for them this year."
On the team's reaction when they found out they were set for a rematch with the Horned Frogs...

"We were psyched. No matter who came out of that regional, we would have been prepared for them, but for it to be them makes it a little more special."
On TCU's season to date...

"I think it's just a credit to their coaches for getting them this far, especially losing all those pieces. They have brought in a lot of new kids and have really done a good job of getting them in and working with them so credit to their coaches. We are just going to prepare like any other week in the season, and we will be ready to go."
On what he is specifically working on this week in preparation for TCU...
"(Nothing) really. It's just another week. I am going to go out there and compete, and that's all I can do."
On his relationship with Michael Barash...
"I rely on him, he relies on me and we both rely on Coach Childress. It's a pretty symbiotic relationship, and we just kind of feed off of each other."
On the 12th Man's presence throughout the super regional...
"I'm definitely looking forward to it. In the second inning the other night, they got up to 11 balls, and the 12th Man was doing the 'ball' chant. It was pretty special. It will be really good to have them all behind us this weekend."
Never miss the latest news from TexAgs!
Join our free email list