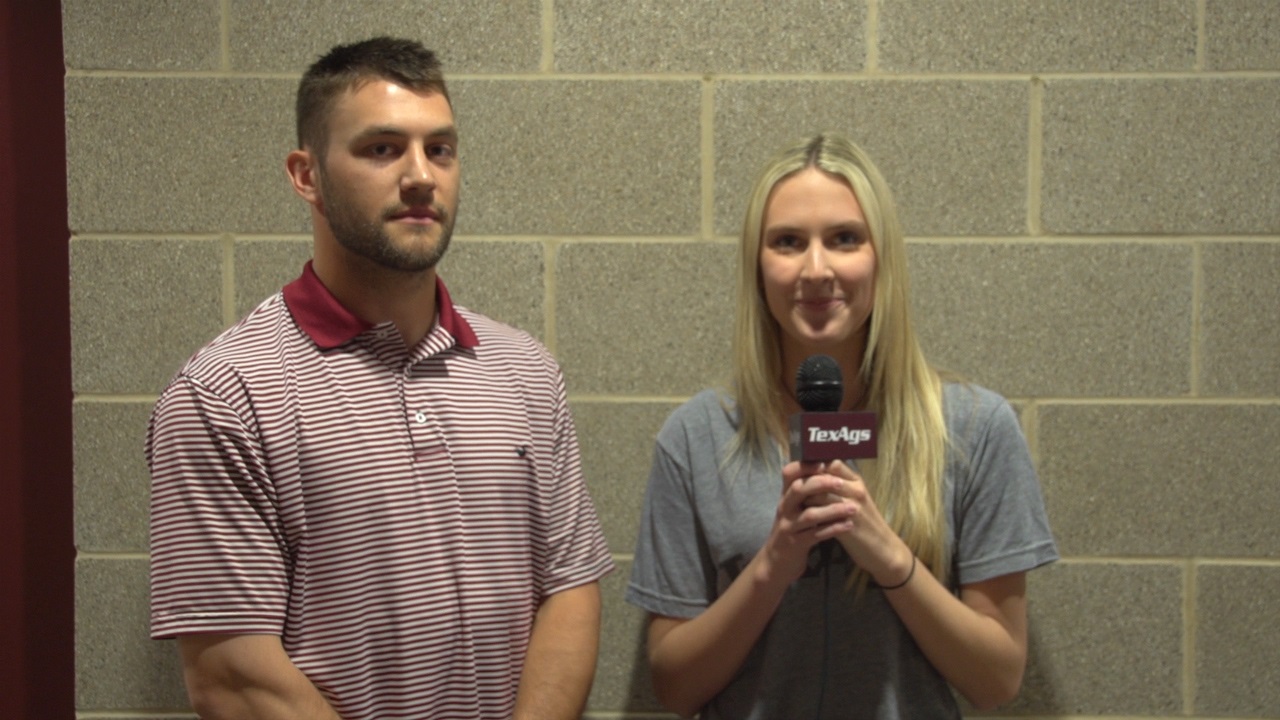 Texas A&M Baseball
J.B. Moss speaks on leading off, being No. 1 & facing Florida
---
Texas A&M senior outfielder J.B. Moss...
On any additional pressure from being the No. 1 team in the nation...
"We try not to look at it as number one. We try not to talk about it and we try not to put too much emphasis on it because the only ranking that really matters is the one at the end of the season. We are happy for the recognition but still trying to take it a day at a time."
On the key to his approach at the plate...
"Really, just buying in to what the coaches have presented to us and just having a team-first mentality and a team-first approach and just trying to do whatever I can for the team to help us win on that day."
On whether his approach at the plate has changed in the leadoff spot...
"I don't think it has necessarily changed. Maybe in a couple at bats it does, but really, when you finish with that first at-bat of the game you're just another hitter in the lineup. I try not to look at it too much as a leadoff role but just trying to get us off to the right start."
On how the team has evolved from the beginning of the season to now...
"I think we have just grown together as a team. Obviously, playing good competition helps — and seeing guys come up in different roles has really helped us. We have really good team chemistry on and off the field, so I think that has made it easy on us so far."
On what the team must do to win the series against No. 2 Florida this weekend...
"I think for us being the visiting team, I think we need to bring the aggression. I don't think we can just wait around on our toes to see what is going to happen and kind of feel it out. I think it's important for us to get off on the right foot and be the aggressors this weekend."
Never miss the latest news from TexAgs!
Join our free email list
SPONSORED BY