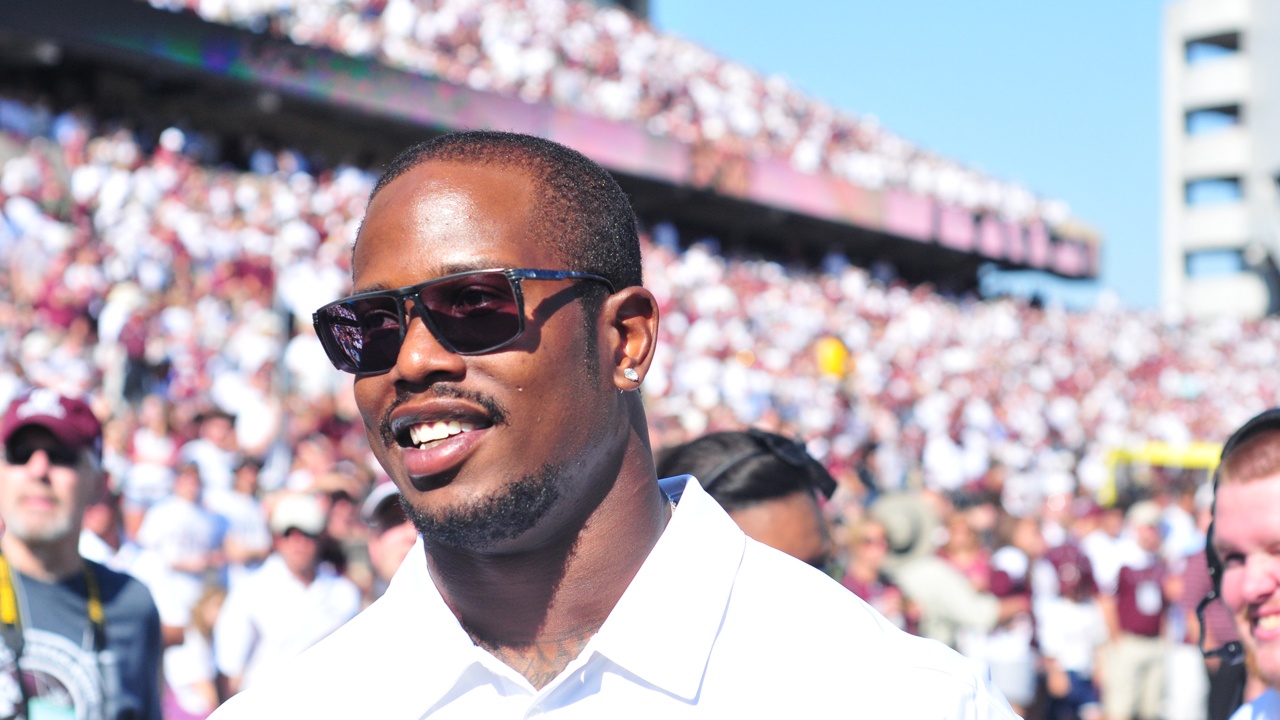 Photo by Andrew Kilzer, TexAgs
Von Miller's journey, narrated by the NFL's four DeSoto Aggies
---
Von Miller: from NatGeo nerd to Super Bowl MVP.
On Thursday
The Players' Tribune
released a piece authored by the Denver Broncos linebacker and enthusiastic Aggie, detailing his journey from a skinny childhood to the top of the sports world.
Joining Miller
as he shares his story
are three of his lifelong friends — 49ers defensive end Tony Jerod-Eddie, Miami Dolphins defensive end Damontre Moore and Broncos running back Cyrus Gray. The four friends from DeSoto, Texas attended Texas A&M together and are now living their dreams in the NFL.
From thick-glasses nerd to Super Bowl MVP, Miller didn't grow up the superstar pass rusher that he is today.
Tony:
"You was a nerd, bruh. You were skinny. But you were also a geek. You were into sci-fi and National Geographic. You were the total package."

In the piece, Miller and his three friends share memories and experiences from their childhood — playing pee-wee football in DeSoto, TJE moving in with the Millers, sneaking out of the house and wearing Rec Specs, just to name a few.
Von:
"You remember Rec Specs? Horace Grant. Rec Specs. I would strap them over the top of my helmet to keep my glasses in place, motocross style."

Miller also discusses playing alongside DeMarcus Ware, a nine-time Pro Bowler and his high-school hero, and how his life has changed since SB50.
Damontre:
Von got a call after the game. "Lil Wayne wants to party with you."

Cyrus:
Wayne played the after-party. We used to listen to this dude in the '96 Oldsmobile with seven big-ass football players stuffed into the car. And now the real guy is standing in front of us, like, "What's up?"

The article is well worth a read in its entirety.
In the wise words of Jerod-Eddie, "You might be the Super Bowl MVP. You might have been on SNL. But you still a nerd, bruh."
Never miss the latest news from TexAgs!
Join our free email list