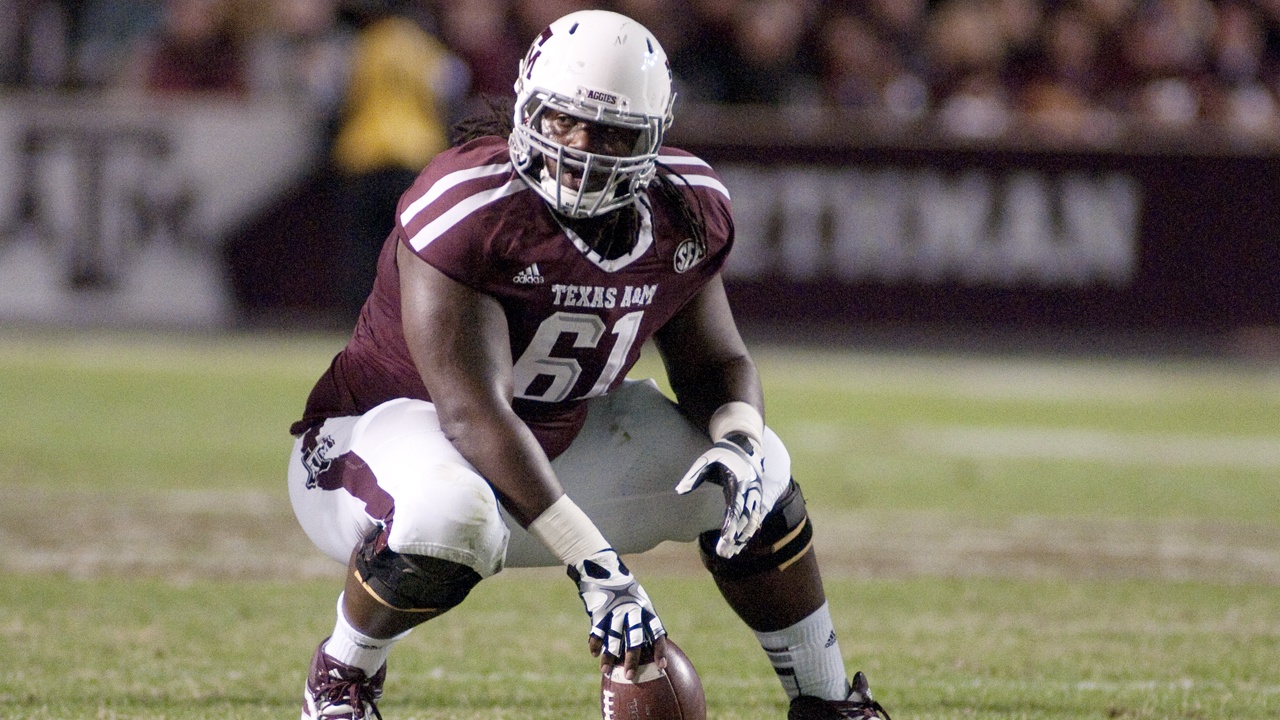 Photo by Andrew Kilzer
Texas A&M Football
Patrick Lewis on his excitement for Jim Turner's return to A&M
---
Key quotes from Patrick Lewis interview
"It was a fun season (with Seattle). It was kind of interesting after starting off as a backup. I got an opportunity and I just tried to grab a hold of it and run with it. It was fun. It didn't quite end how we wanted it to, but it was a great experience and I'm just looking forward to the future to see what that holds."
"I think it became more of a team effort. People are giving me too much credit for how the offense played after I became the starter. Collectively as an offense, we just decided it was time to get it together. We weren't playing well. Something clicked and we just got on the same page and got rolling."
"Hopefully it's Christine Michael's time now (with Marshawn Lynch retiring). They have a plan and they are pretty straight-forward with it. They'll let us know and communicate with us, and hopefully it's his turn. He's been waiting for a while. He got an opportunity to come back and I'm excited for him also."
"I'm very excited (for Coach Turner to return to A&M). We were their first class. They recruited us and we started to build something really great. It ended with the coaching change and at first I was kind of distraught that we had worked so hard and built that line to where it was and that it was going to end abruptly with us having a new staff. It was kind of hard, but I'm excited Coach Turner is back at Texas A&M where he belongs. It's home for him. He's pretty excited and is really ready to put his stamp on the program and to continue building on what he built when he was there. He's a great teacher, a great motivator and he's also a great person. He's back and it's just a really exciting time for everybody. You look at social media and everyone is excited about him coming back and is waiting to see the progress he will bring with him."
"The attention to detail he requires from you is what makes him such a special offensive line coach. Coming into the NFL, he made the transition easier for us because the way he teaches detail, he's pretty much a (NFL) offensive line coach at the college level. He mandates that you do things right and he's going to show you tough love and stuff you need to help build you into the player he wants you to be. He demands your attention in the meeting rooms and is very open to back-and-forth. His door is always open. It was just a fun experience and when he left it was almost like losing a father figure. That tells you a lot about him because I have my own father at home, but for me to still look at him in that light was pretty cool, too."
"I remember the first time he got on the phone with me, I was like, 'Who is this guy on the phone? He sounds like he's from Boston or something.' He was. The accent got me at first and I think that's what clicked between the two of us when we first talked on the phone. I had the Louisiana accent and he had the Boston accent, so it was a fun little deal at first. He got on the phone and we didn't talk much about ball, we just talked about life and how things work. Eventually we got around to ball and when we did it was just something that clicked with him as a person. He wasn't really my area recruiter but we would just conversate and talk about the plan for me when I got to A&M, we talked about school, life, everything. That's why I say he was kind of a father because we talked about so much more than football. I think that played a vital role in coming to A&M and to sticking with A&M throughout the whole process."
"I definitely had a really special bond with Coach Turner. When he would see I was having a tough time at practice he would pull me aside and hold me after meetings and just kind of talk to me to see where my head was at. Most of the time, it was just my personality but he was always just making sure that we were good and that everything was ok because he cared about us as people, not just players. He was very critcal in his teaching which was good. The media loves him, he gets on the ground and tries to make sure your feet don't come up too high off the ground and crazy things like that. It's going to be really great to see him roaming those sidelines again at Texas A&M."
"I'm excited for those guys. They are going to gain crazy experience playing for him and he's going to make them better players also. He did a lot with us while we were there and he built that offensive line into what it was, him and Coach Sherman together. It's going to be fun. I'm glad he's back and couldn't be any more fired up."
"I haven't talked to Von but I'm proud of him. It's great to be able to say that I watched him work at A&M and see where he kind of started rushing the passer. His life changed. He's a baller, he's a freak."
Never miss the latest news from TexAgs!
Join our free email list