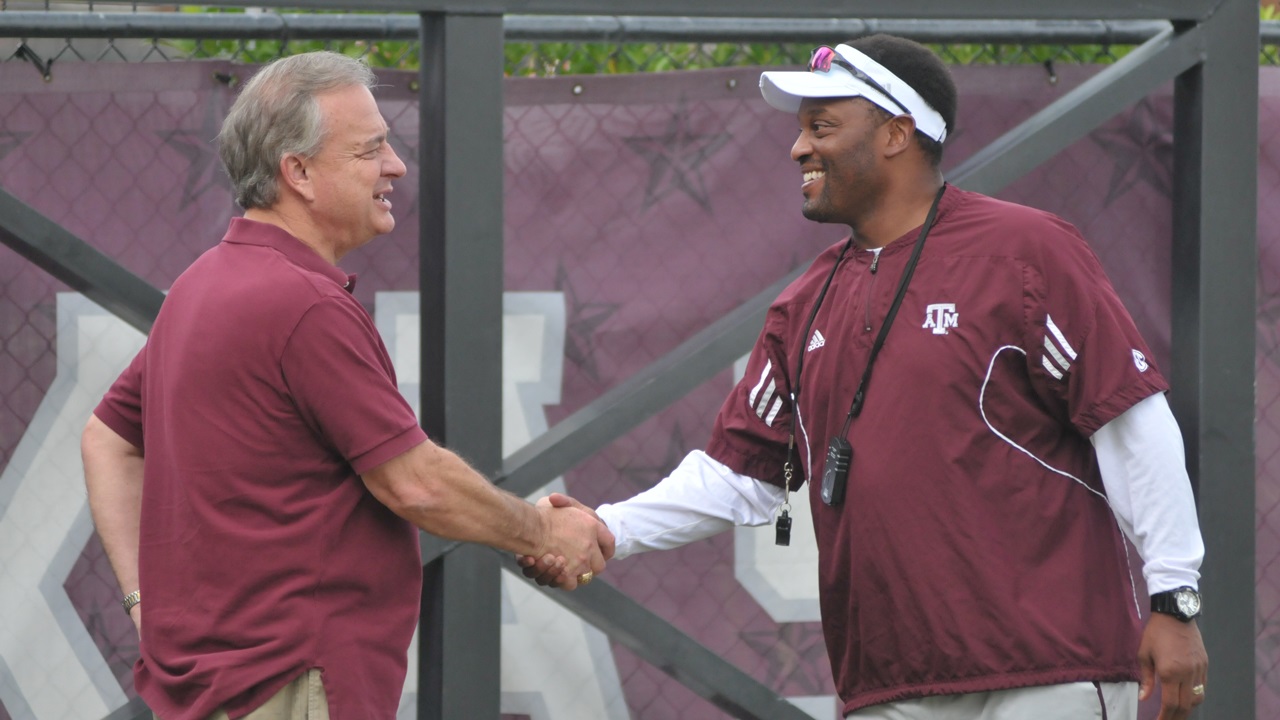 Photo by Clay Taylor
Texas A&M Football
A&M System Chancellor's Office responds to HornsDigest report
---
Early Thursday morning, a report originating from the infamous Chip Brown of HornsDigest.com went out of its way to suggest the current actual and perceived problems at Texas A&M stem almost unilaterally from System Chancellor John Sharp.
The report's assertions range from disputing the financial details of the Kyle Field reconstruction to alleging over-involvement by Sharp in the Aggie football program — including the recruitment of Kyler Murray and the subsequent fallout.
Naturally, this was bound to get a response.
In a
statement sent to the Houston Chronicle
, the Office of the Chancellor of the Texas A&M University System disputes nearly every facet of the story and attacks Brown on the grounds of intellectually dishonest reporting.
Among the rebuttals:
This new report — a fairy tale on steroids — seems to be Chip Brown's attempt at revenge. The entire report is patently false, but here are a few of the biggest errors:
Discussing the budget for the redevelopment of Kyle Field, which was revised in December 2014 from $450 million to $485 million, Brown says "…that I'm told actually cost $520 million because of $70 million in overruns…". This is hogwash. The project was delivered on time and on budget. Anything outside of this would have required a vote by the Board of Regents, and that was never necessary.


Brown's story continues with lies about Chancellor Sharp's involvement with Kyler Murray's recruitment. Chancellor Sharp has never met Kyler Murray or his parents and has never been involved with his recruitment or the recruitment of any other student athlete. Indeed, no one has ever asked him to be involved in recruitment, and we challenge Mr. Brown to produce one student-athlete Chancellor Sharp helped recruit. His unnamed "sources" have steered him way off course.
Again, the
full article by Brent Zwerneman can be found here
.
Now, we await the response ... to the response.
Never miss the latest news from TexAgs!
Join our free email list