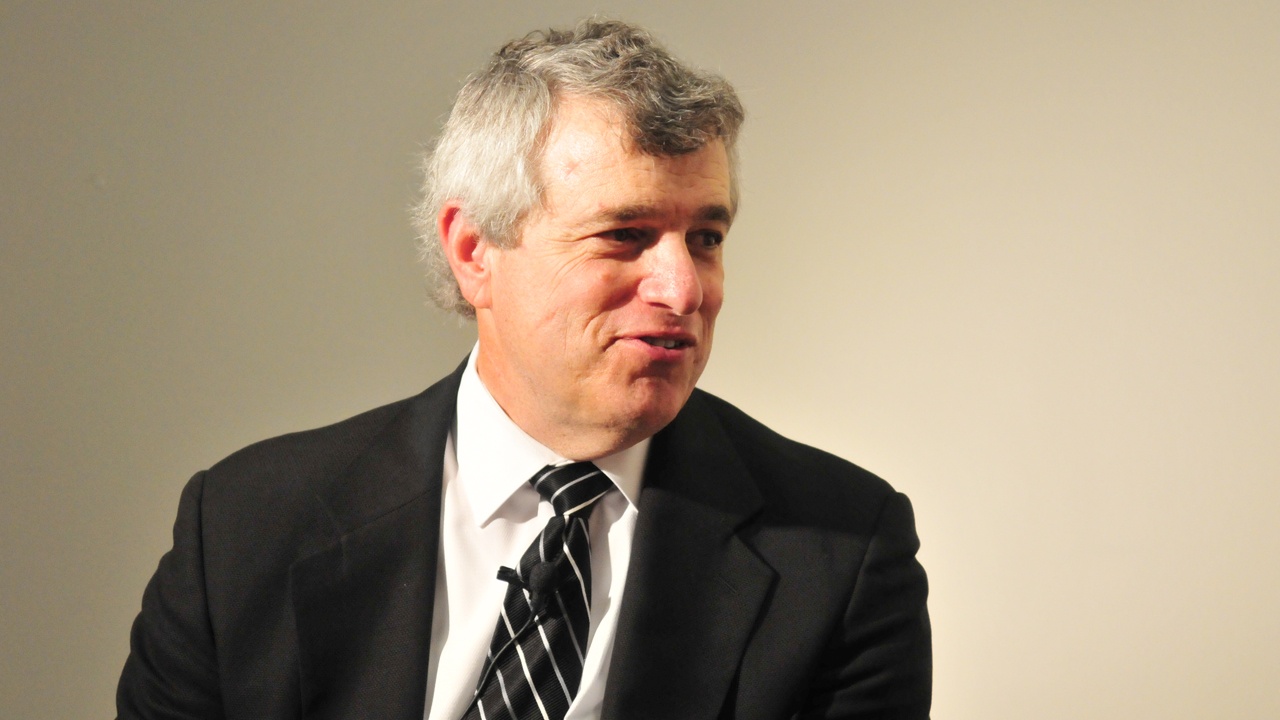 Photo by Andrew Kilzer, TexAgs
Eric Hyman steps down as Texas A&M athletic director
---
Eric Hyman's largely uneventful three-and-a-half-year stint as Texas A&M's athletic director concluded Tuesday when he announced that he was stepping down from the position.
"I want to thank Eric for the service he has provided Texas A&M during his time as athletic director," said A&M president Michael K. Young. "He has shown a high level of integrity and professionalism in his role as AD and improved both our student-athlete academic and athletic performance through facility improvements, nutritional enhancement through the R.C. Slocum Nutritional center and preparation for life after college through upgrading the Life Skills program.
"His relationships and insights within the Southeastern Conference have been extraordinarily helpful to Texas A&M Athletics along with his five-year strategic plan. I fully expect Eric to make a positive impact in whatever endeavor he pursues next."
There was no official word yet as to who the replacement will be or when it will be announced.
Hyman previously held the same position at South Carolina and his experience in the Southeastern Conference was a major reason he was hired by A&M in June of 2012. A&M was entering the SEC that year.
However, he seemed to have a distant relationship with Aggie sports fans, who often complained he wasn't approachable or visible. Fans on message boards and talk shows often wondered what he did to earn his seven-figure salary.
Yet, he primarily seemed to draw the ire of Aggies when he suggested in a 2014 interview with the San Antonio Express-News that his job was to "manage expectations that define reality."
Fair or not, many Aggie fans interpreted that to mean that high demands should not be placed on football and men's basketball, in particular.
Hyman's critics complained when he did not replace basketball coach Billy Kennedy after A&M finished 18-16 in 2014 and in 2015 went 21-12 and failed to reach the NCAA Tournament.
However, Kennedy's team is now 11-2 and ranked 17th in the nation.
Several other Texas A&M teams have had success during Hyman's tenure.
The men's and women's track & field teams have won national championships. The women's tennis team finished second in the nation and the women's basketball team won the SEC tournament in 2012-13. The soccer team has won SEC championships and advanced to the Women's College Cup for the first time in school history.
A&M also won SEC championships in men's tennis, women's golf and volleyball in 2015.
"I appreciate my time here at Texas A&M University and I am proud of our student-athletes' achievements both on the field and in the classroom," Hyman said. "The best part of an AD's job is forming wonderful relationships with student-athletes, colleagues, former students and Texas A&M has been no exception. I will always value my time here and the friendships I have made with Aggies. I wish Texas A&M University nothing but continued success."
Hyman hired current women's tennis coach Mark Weaver last July.
Never miss the latest news from TexAgs!
Join our free email list