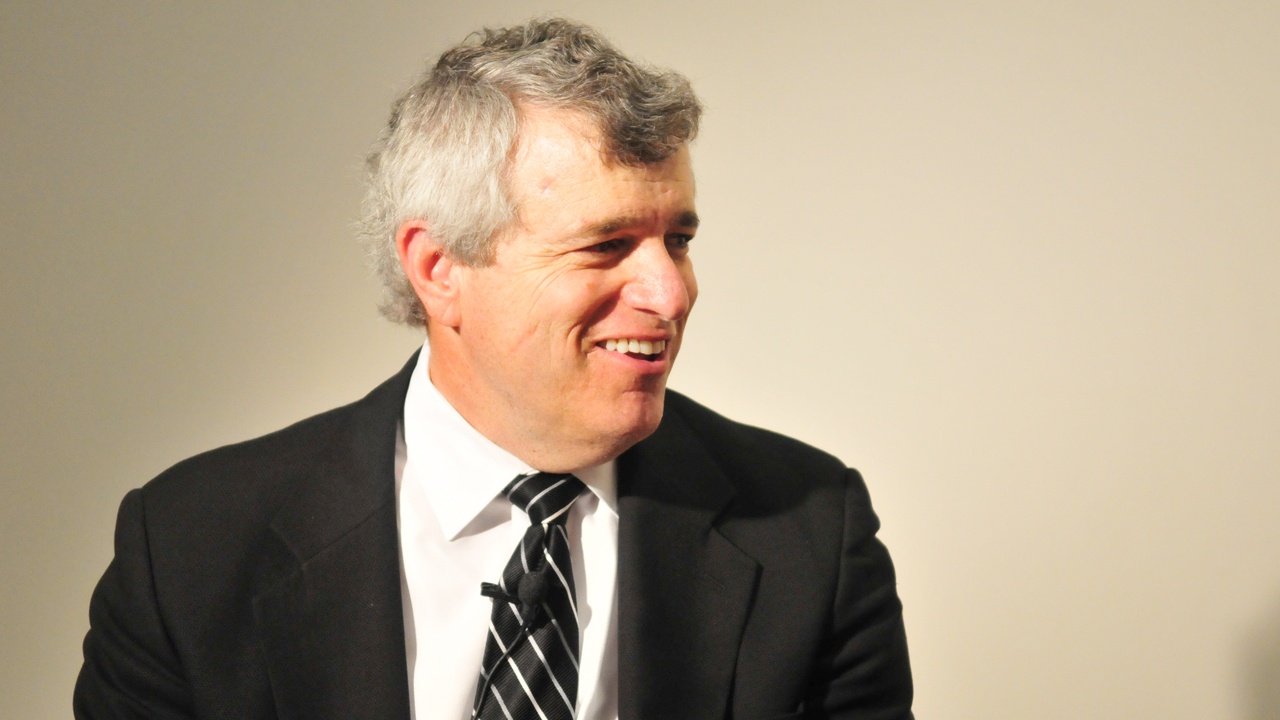 Photo by Andrew Kilzer, TexAgs
Texas A&M Baseball
Eric Hyman on Texas A&M's NCAA Baseball Tournament seeding
---
Quotes from Eric Hyman interview
"Mike Slive is probably one of, if not the best leaders I have ever been around. He is so talented and it's like herding cats, he knows how to do it and get them from point A to point B. He is such a sagacious administrator that he knows where we need to go phenomenally situation after situation. It's phenomenal because with every group of people, he is revered and everyone honored him. It is such a credit to Mike and what he has accomplished in his professional career. He built on what Roy Kramer established, but the SEC would not be where it is today without him. I think everybody across the board feels the same way."
"I was disappointed (that A&M didn't get a top eight seed) and I understand the passion that Aggies have, and rightfully so. That is what makes Texas A&M as successful as it is and what allows us to reach our potential. Other institutions do not have the percentage (of graduates who are passionate) like we do, so I respect the passion Aggies have."
"99.9% of people do not understand what takes place behind the scenes and I understand that. There are 10 committee members from across the country. I'm one-tenth and have ten percent say so. You have ADs from UCLA, South Alabama, Indiana State, Florida Atlantic, University of San Francisco and Central Michigan. So you have ADs but there are also associate Athletic Directors from Bingingtnon and Wake Forest as well an an associate commissioner from the Colonial. You can see it is a cross section from all around the country and not just the power five."
"The criteria to get in is something that I think people have been mislead on. The RPI is only a starting point, but you end up splitting hairs. I'm biased towards the SEC and Dan Guerrero from UCLA is biased towards the PAC-12 ... I wouldn't say he got (Oregon into the tournament and UCLA the top overall seed) in, I would say they earned it. It was clear for UCLA that they were the number one seed in the country. They take the RPI as a starting point; you take conference strength of schedule, non-conference strength of schedule, how you did the last 15 games ... Take Missouri State and what they did winning their conference, conference tournament and 16 games in a row. What is really important is the RAC. The 'Regional Advisory Committee' and that is made up of head baseball coaches. With the RAC, you sit down and have three conference calls and listen to what the coaches have to say. Then, if teams are compared head-to-head, you look at how they did against common opponents. For me, what's important is how you did against the top 50 and top 100, as well as conference record. Look at Alabama, they had a hellacious RPI, but their conference record was 12-18. How did they finish, how did they do against teams that got in. You end up compiling all the criteria, stack it up against each other and all the members take a look at it."
"The tough part for me is that I have to go out of the room when they are discussing and voting on your team. I was probably more beneficial to A&M in the past and I told Rob (Childress) that. I had to leave three separate times and once it was for two hours. I get to present our case, but then I have to leave during the discussion. One year, I said, 'Please do not put Clemson and South Carolina together in the regional.' This was when I was at South Carolina and they put them together, and then split them next year. I can say what I want, but I'm only ten percent of the vote."
"The teams that are at the top are not as totally into the conference tournament. By that I mean that they would rather err on the side of being ready for the NCAA Tournament. That doesn't mean they aren't trying to win, but they would rather ensure success in the NCAA Tournament. If you look at TCU, they were very highly thought of and lost their last two games of the tournament. Up until that time, their strength was even stronger than it is now, so they slid backwards. When I went out of the room, I didn't know where TCU, A&M or Vandy would end up. I didn't know where anyone would end up. So the seven people in there (two other members of the committee were also out of the room) with all the criteria put TCU where they ended up, Missouri State where they ended up. The rest of the schools that were in discussion were Vanderbilt, A&M, Florida State and Dallas Baptist. So when I left the room, that debate went on for a long period of time. I can speak my piece and it got pretty intense, but I was outvoted in the overall scheme of things. There have been situations where I have been upset at what has taken place, but I believe in the system. I presented my case when I could and then had to leave the room. All the schools were debated and discussed. I wasn't even there when they ranked the top eight because I had to be out of the room. Of course, I''m an advocate (for A&M), but I'm only 10%."
"The teams after the eighth seed ... that doesn't mean Oklahoma State was the ninth seed. Oklahoma State was not in the discussion for the top eight seeds. Why the committee paired them where they did? I think they look at things from a regional standpoint and want fans/parents to have some proximity where they can go to the games, this is from a philosophical standpoint. We talked about a west coast team having to go to the east coast and they ended up keeping them on the west because they deserved it. When I got back into the room, I asked about how things stacked up with TCU, Missouri State and Texas A&M and how we stacked up. Now to be frank, if we had gone head-to-head with Vanderbilt for that eighth spot, we would not have gotten it. The RAC had Vanderbilt rated ahead of us."
"TCU had an RPI of eight, while ours was six so that's really splitting hairs. SOS, theirs was 96, ours was 58. The non-conference SOS, theirs was 129 and ours was 195. If there was an Achilles heal for us, in the eyes of the other members, that was it. Against the top-100 teams, they were 17-9 (sic) and we were 23-10 so that's probably pretty close. Positives that were said to me about TCU, they won six of eight series including five conference sweeps. Swept each of the last five regular season series, including one non-conference. In non-con, they won 2-of-3 from Arizona on the road, beat UCLA and Vanderbilt, split with Dallas Baptist and went 11-5 vs teams in the field. Against common opponents with A&M, they went 13-3. They also won the conference by 3.5 games over Oklahoma State. Negatives were the last two losses in the conference tournament and that their conference had a down year."
"A&M finished second behind LSU in the top conference. Started the year 24-0, were 25-0 in non-conference with wins over DBU, Houston and Rice. Went 11-6 against tournament teams. Negatives were that we finished 10-8, went 1-3-1 in our last five conference series. The non-conference SOS was the worst among the last six teams mentioned and they begin to split hairs and are looking to eliminate you. When you stack them up, there is very little differential. There were seven people voting on it and it was close, but we did not get the final eighth seed. There have been things that have taken place that I have not been very pleased with, like a team that got in that I did not agree with. I respect the system and I respect how they do it. They try to do the right thing. We have to take care of business here and then when we win in Ft. Worth."
"We'll all see if the committee was right or wrong as time goes on. The process is correct, but it doesn't always work out. As you know, it's not a game of perfect."
Never miss the latest news from TexAgs!
Join our free email list