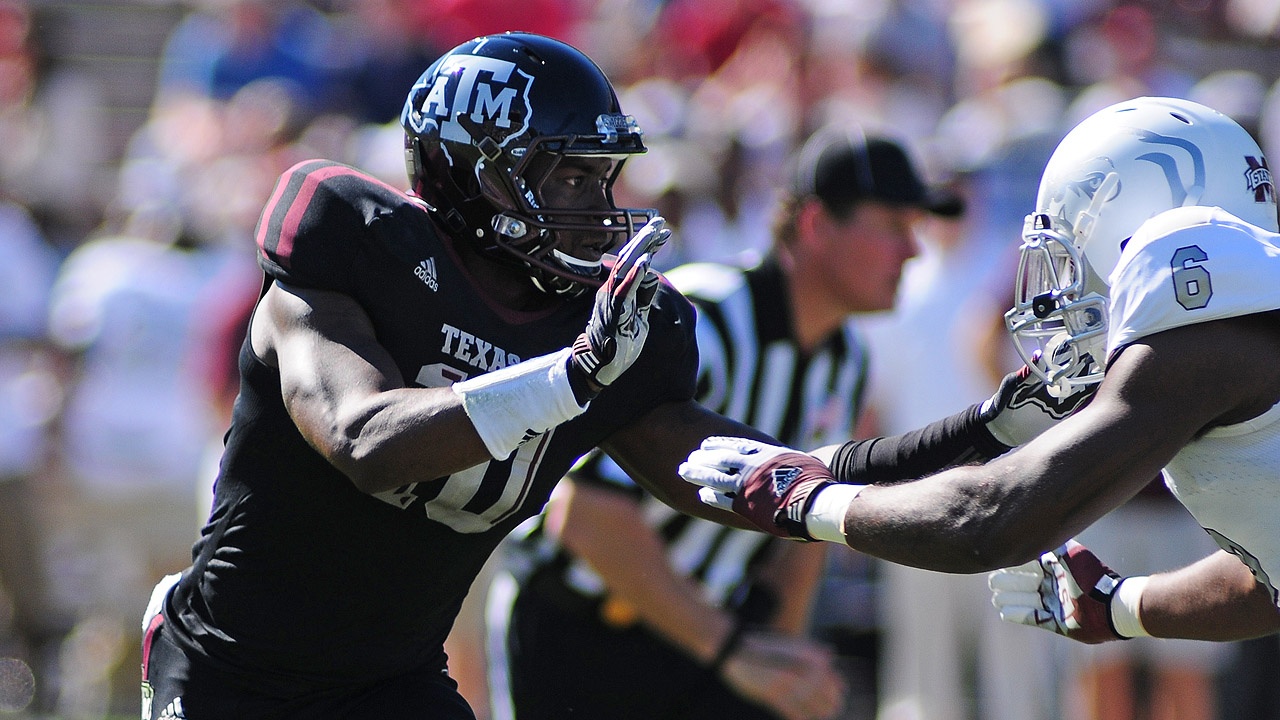 Sean Porter
Patrick Lewis
Texas A&M Football
Sean Porter and Patrick Lewis discuss pro future with TexAgs
---
Key quotes from Sean Porter interview:

"I'm back in College Station packing up all my stuff and will be headed to Cincinnati next Thursday."
"The Bengals called me and told me they were taking me off the board. I'm excited to have my opportunity in the NFL now."
"I fell like it's a good fit and a young defense I'm going into. I think I'll get as much playing time as I want to earn."
"The Bengals are still in a 4-3 and I'm really happy with the fit. Playing in the 4-3 last year was very beneficial."
"I was really relieved that I finally got picked. My family was with me and it was a really emotional day."
"The Bengals are full of talent and are looking to start a winning tradition. We're going to be ready to get some wins."
"The draft showed how much talent is on the A&M roster and how deep the SEC is. I'm proud of all my guys
---
Key quotes from Patrick Lewis interview:

"I got the call from Green Bay and it was a situation I couldn't say no to. I see an opportunity there to fight for a roster spot."
"Green Bay showed a lot of interest during the process. They allowed me to take a visit up there, and it reminds me a lot of A&M."
"Being able to go somewhere where winning is a tradition was a big plus for me. I want to be able to play for a Super Bowl."
"It's a dream to play at the highest level and now I have my opportunity, and I plan to make the most of it."
"Watching the draft was very frustrating because you deal with a lot of heartbreak."
"Not being drafted gives even more motivation going into the NFL. It adds a chip on the shoulder and can carry you a long way."
"Eddie Lacy and I are pretty good friends, and he was happy that I was going to GB, too. We'll use each other to get better."
"I played against a lot of guys who got drafted all the way back in high school. It's crazy how it works out like that."
"Every team wants the prototypical player for that position, and that's just life. I've always played with the hand I was dealt."
"Matthews is going to be the best tackle in college football next year. He's a guy you definitely want on the field with you."
---
Never miss the latest news from TexAgs!
Join our free email list