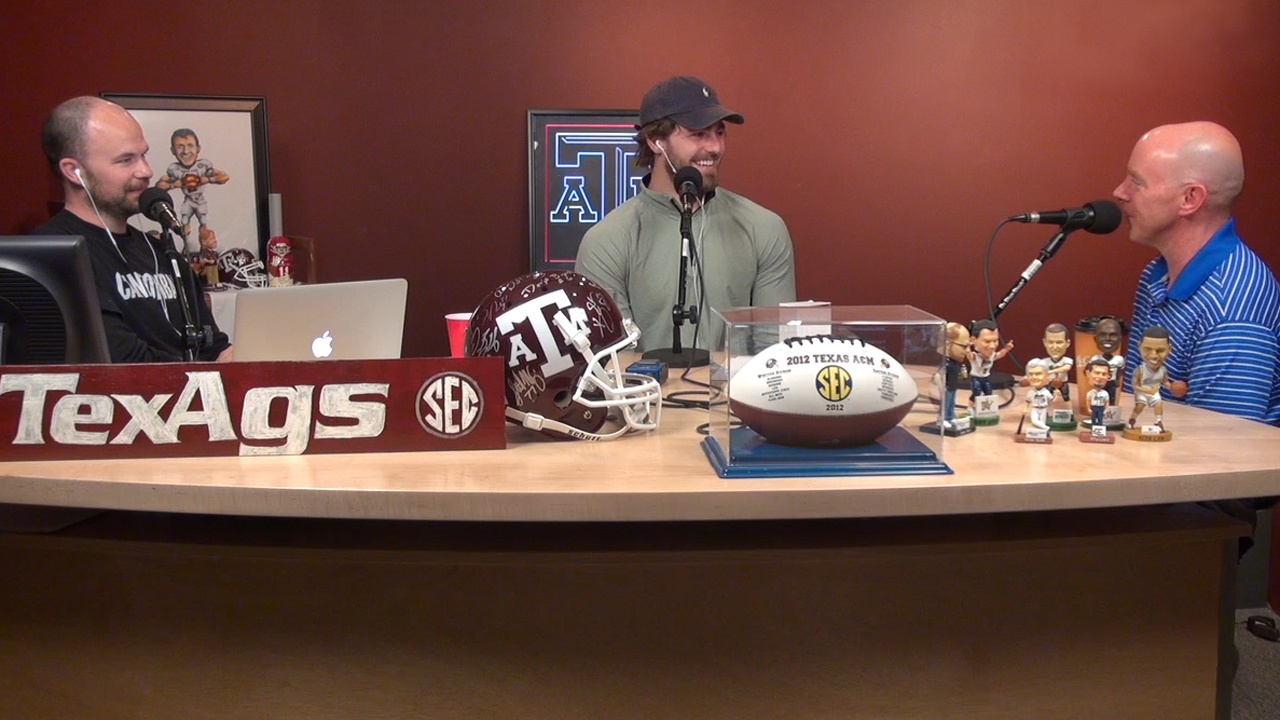 Texas A&M Football
Aggie Flashback with Stephen McGee
---
Notes from Stephen McGee interview
* The new CBA is changing the whole game. It makes it tough for third and fourth string quarterbacks to get reps. Most teams are getting rid of their third quarterback. Causes the loss of the development of young quarterbacks.
* Romo would have never gotten to where he is on this system.
* Quarterback position in the NFL is all about being in the right place at the right time.
* Always admired Coach Kubiak and what he does offensively.
* Best in the league at getting guys open, running game, and play action.
* His game fits what the Texans do.
* Will get limited reps so when given an opportunity will make something happen.
* Time away from the NFL was a chance to hone in on Texas A&M.
* Was shocked by A&M's performance. Thought a 6-6 year would be a good year for the Aggies.
* Thought Jameill Showers would be starting.
* Johnny was a shock. Johnny and the team got better and better each week.
* If the Aggies start the next season where they ended it there will not be a better team in the league. Will go toe to toe with Alabama every week.
* Impressed most by Johnny's ability to make plays in the fourth when it matters most.
* Wouldn't change anything about his experience at A&M. Esperiences made him a better player and person. Would have liked to throw the ball more.
* Sumlin makes the offense work to Johnny's strengths.
* Sumlin can relate to a wide variety of people and embodies what A&M is.
* Johnny is a complete football player. He could win multiple Heismen trophies.
* Defenses will find ways to slow down a quarterback like Johnny Manziel.
* An NFL quarterback needs to be able to take hits and manage comebacks. Also need to be able to draw back, throw the ball in time, and anticipate.
* Two wins against Texas during career were special wins.
* Players that go from Texas into the NFL they feel entitlement and its nice to bring them back down to earth.
* Coach Jackson is a man who can get the most out of his players.
* Learned early on that you always need to support what the coach does even if you don't like it.
* Tough to be a leader on a team where there is so much chaos. Have to find a way to keep the team together and focused.
Never miss the latest news from TexAgs!
Join our free email list