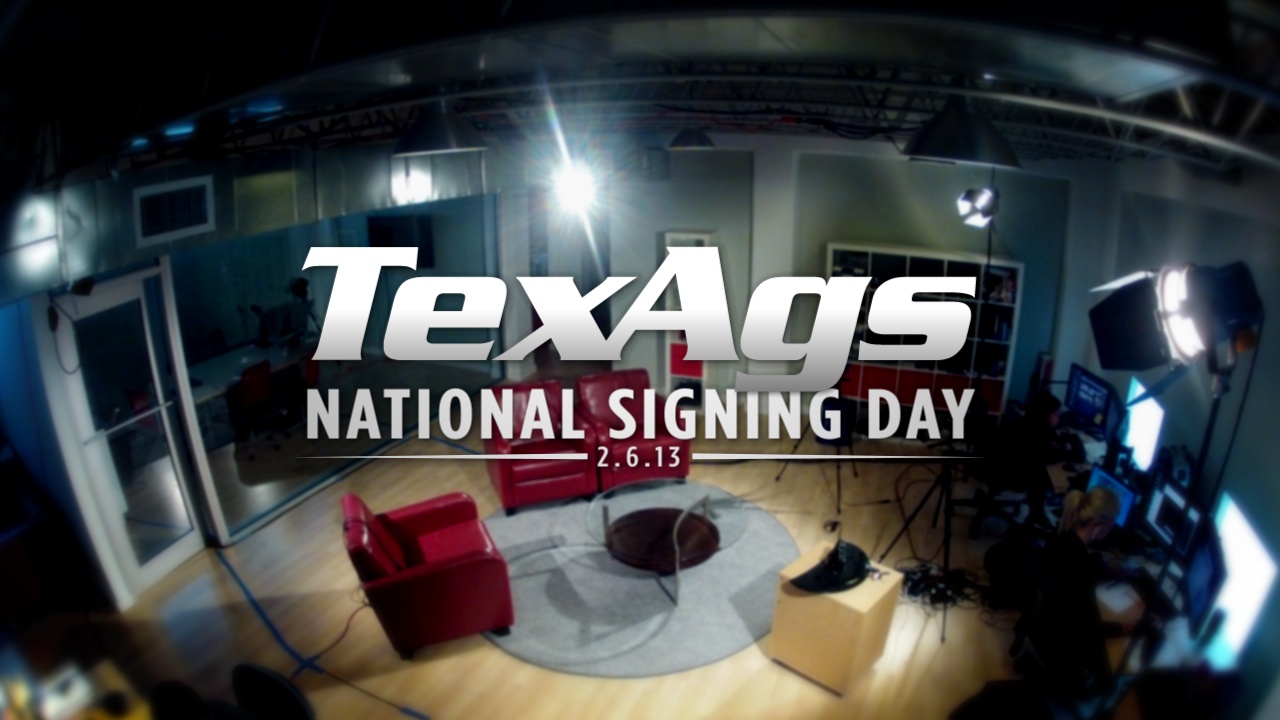 Photo by Clay Taylor
Details for TexAgs National Signing Day Show
---
We're excited to be back LIVE for four hours this Wednesday starting at 7 a.m. for the fifth-annual TexAgs Signing Day Special. Click on the following link and watch as we analyze each and every signee LIVE from 7-11 a.m. with in-depth conversation:
LINK: http://texags.com/Live
Joining me to break down the ins and outs of the Texas A&M 2013 signing class will be the following...
News Room:
- Gabe Bock
- Logan Lee
- Brice Jones
Conversation Room w/ Billy Liucci:
- Jerrod Johnson
- Seth McKinney
War Room:
- Olin Buchanan
- Lauren Santacroce
- Ronnie Woodard
- Beau Holder
Production Suite:
- Clay Taylor
- Kayce Smith
- Andrew Cagle
- Brandon Jones
- Josh Oelze
We are also working on landing interviews with a couple of key recruits after they become official as well as A&M coaches and special guests. We also have a pre-produced feature on Sealy wide receiver Ricky Seals-Jones, which will run LIVE on video during the program.
This LIVE production will be available to each and every Premium and Varsity level subscriber. If you are not a Premium or Varsity subscriber but are interested in watching the show, there is still time to subscribe. All you have to do is click on the link below that pertains to you and follow the instructions:
Option 1:
Already have an account (username)? Go
HERE
and click on "Premium" or "Varsity" level.
Option 2:
Don't yet have a TexAgs.com account? Click
HERE
and set up and account. During the registration process, be sure to click on "Premium" or "Varsity" level.
We're looking forward to the TexAgs Signing Day Special Wednesday from 7-11 a.m. and breaking down what is sure to be an exciting day in Aggieland!
Gig 'Em,
Billy Liucci and the TexAgs Team
Never miss the latest news from TexAgs!
Join our free email list