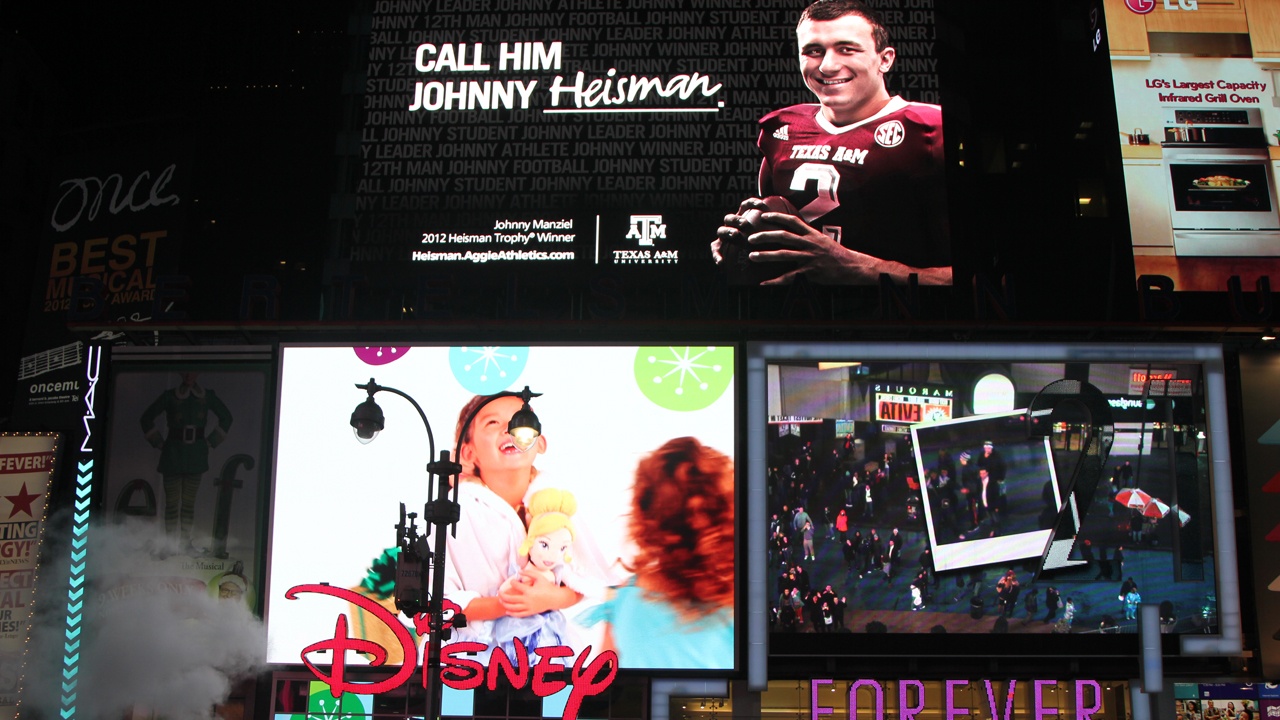 Photo by Rusty Burson, 12th Man Magazine
Jason Cook breaks down the post-Heisman campaign
---
Notes from Jason Cook interview
* It has been an exciting year in Aggieland. It is a
great
time for Texas A&M. Around this time last year, there was a lot of
uncertainty
. It is remarkable how this year has turned out.
* This year will go down as one of the best years in Texas A&M's history.
* 12-12-12 is a celebration for Aggies all over the world.
* Sometimes it is better to be lucky than good. It is remarkable that Johnny Manziel's homecoming post-Heisman lands on 12-12-12.
* There is so much to be thankful for. This incredible season is a reason to celebrate for the entire university and Aggie family. It is also an opportunity to educate people on the 12th Man and what it means to Texas A&M.
* The holidays will be a time to look back on the decision to move to the SEC. Would Johnny have been a Heisman candidate if he had not had the chance to impress on a national level against Alabama?
* The significance of winning the Heisman trophy is that Johnny joins the elite group of winners who are the best players in college football history.
* Campaigning for the Heisman, both before and after, is a way to extend the conversation and media attention outside of just sports. It became a way to educate the world on Texas A&M. The billboard in Times Square has been the most efficient advertising move thus far because it is highly visible.
* The Heisman campaign has been a very innovative and
aggressive
one. All areas of national media have been hit.
* All of national
advisement
is a way to strengthen the ties between the 12th Man and Texas A&M.
* There are a lot a factors that play in to A&M's success this year. None of them are mutually exclusive, they all tie together. Coupled with the strong foundation of Texas A&M, it has created the perfect storm.
* The SEC as a whole is celebrating along with Texas A&M.
* We can not become complacent. It is so difficult to maintain the level of excellence. The energy level must stay high.
* Johnny Manziel's brand can not overtake the Aggie brand. There must be some balance. While the celebration of the Heisman is extremely important, it is about Texas A&M first.
* Johnny is a great ambassador for the university. Through award week, he embodied everything that A&M stands for.
Never miss the latest news from TexAgs!
Join our free email list