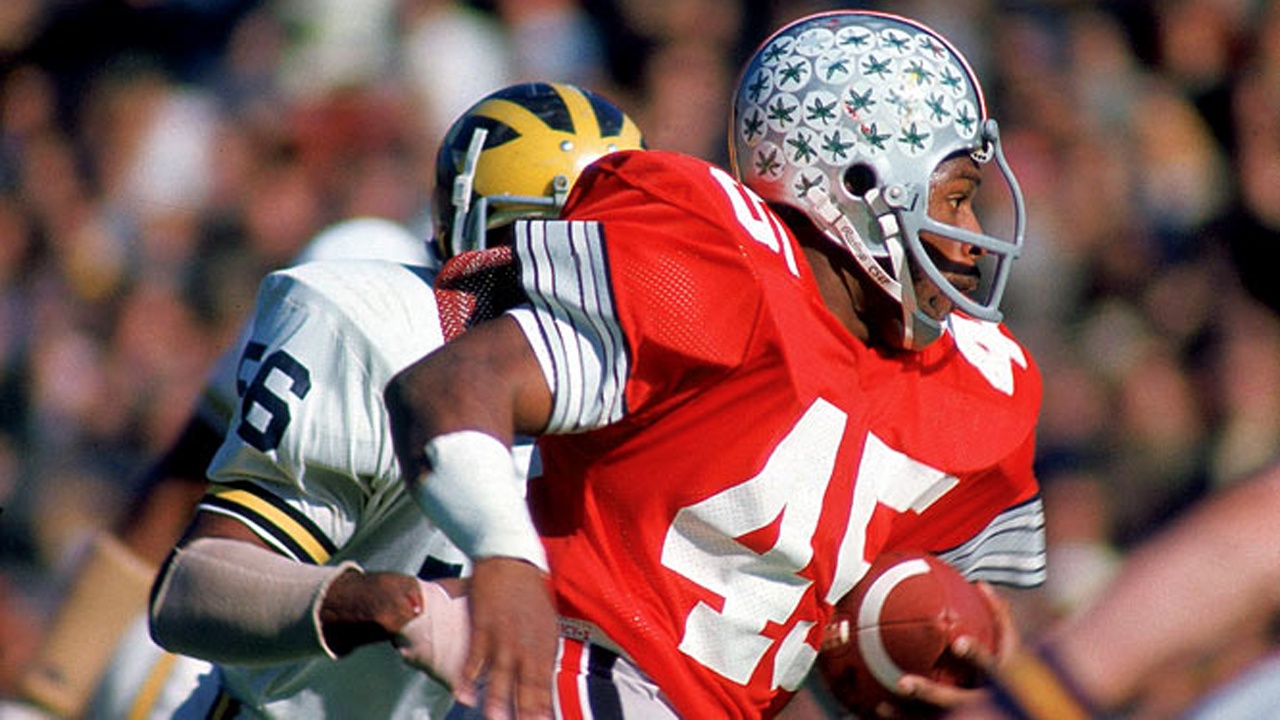 Photo by kubashi.com
Texas A&M Football
Archie Griffin breaks down Manziel's Heisman campaign and more
---
Notes from Archie Griffin interview

* The Heisman race is not over until it is truly over. There will be voters who wait until the games this weekend have been played, as well as voters who have already decided their vote. It will be a great race.
* Johnny Manziel's performance against Alabama is what really started turning heads across the nation. The fact that Texas A&M beat Alabama, who many people thought were invincible, was extremely impressive.
* Johnny's scrambling ability reminds him his teammate at Ohio State, Cornelius Green.
* Braxton Miller has had a great season. In the same way that Manti Te'o is the heart and soul of Notre Dame's team, Braxton is to Ohio State. Ohio State's success this season has a lot to do with Miller.
* There are rarely seasons where Heisman finalists are either a defensive player or a freshman. It is very important to reward the best player who has had the best season. If a player has that much success so young, their career will only get tougher as they are targeted. It is important to reward the person who deserves it most.
* If Johnny wins as a freshman, Tim Tebow would be a good person to give advice to Johnny because he won the Heisman as a sophomore.
* The advice he would give Johnny is to take control of the things he has the ability to control. Johnny needs to manage all the attention he will receive. The demands put on him will be out of this world.
* The pressure put on him after winning the Heisman was extremely tough. But at the same time, he put more pressure on himself than anyone else did.
* The Bible and his faith got him through the pressure of wanting to win the Heisman again after winning his junior year.
* Johnny will be a marked man whether he wins the Heisman or not.
* He does not get two votes in the Heisman nor does he share publicly whom he plans to vote for.
* There is a possibility that Manti Te'o and Braxton Miller could cancel each other out in their region. Johnny has a great shot to win, but at the same time Te'o has an edge because he is playing in the National Championship. It could be a year where a defensive player wins it.
* The Heisman ceremony is a very exciting event during a very exciting time of year. The Heisman voting, being a part of college football and being in New York makes it even better.
Never miss the latest news from TexAgs!
Join our free email list