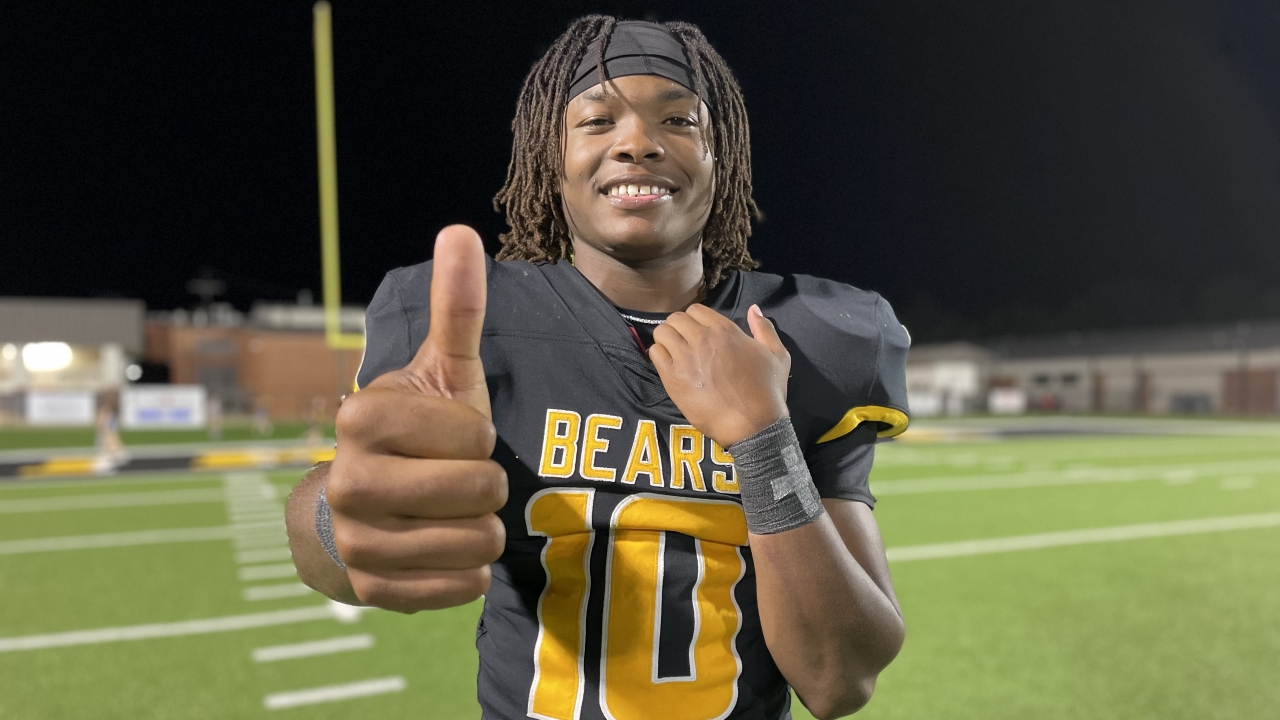 Texas A&M Football Recruiting
Brauny's Best: Highlighting top high school performances from Round 2
---
A familiar name will be making another appearance in this week's rendition of Brauny's Best as we move through the Texas high school football playoffs into the regional semifinal round. The teams are dwindling, and the stakes are rising so the stars are shining. So, without further adieu, let's take a look at my top performances from last week on the gridiron in the Lone Star State.
Texas A&M Class
Timpson ATH Terry Bussey‍
Passing: 12-20, 278 yards, 3 passing touchdowns
Rushing: 13 rushes, 212 yards, 4 rushing touchdowns
Defense: 11 tackles
Yawn. Ho hum. Just another Friday night for the reigning Mr. Texas Football award-winner. Like I've said, it's almost like this kid grabs more headlines when he doesn't pump out unfathomable stat lines like the one above. A lot of skeptics talk about how elite-level, small-school prospects should play against their competitions, but Terry Bussey makes that conversation superfluous every week. His production is just ridiculous. I'm having trouble coming up with new, creative ways to describe it – which speaks to the absurdity of it. The kid is walking out there every week with everyone in the stadium knowing what Timpson is going to do, and the other team is simply hopeless in stopping it. It was a massive recruiting win for the Aggies when Bussey chose A&M earlier this fall, and it's going to be even bigger if they can manage the waters during the coaching change to get him to sign on the dotted line.
The State of Texas
2025 Richland RB Michael Turner‍
45 rushes, 309 yards, 4 rushing touchdowns
3 receptions, 23 yards, 1 receiving touchdown
It looked like the Richland Royals were going to have their dream season come to an end last weekend as Barbers Hill raced out to a 25-point halftime lead. However, junior running back Michael Turner wasn't ready to go home, and he put the team on his back and willed them to a wild 48-47 comeback victory. As you'd expect, the highlight reel shows a lot of intriguing traits that college coaches are going to like. He flashed great vision and contact balance while showing a nice blend of speed and power. There's some wiggle in there, too, but it doesn't take away from his willingness to get north and south. On the recruiting front, Turner holds offers from 11 Power 5 programs, including Oklahoma, Oklahoma State, Baylor and Texas Tech within the region. I'd imagine that the list will grow in short order.
My Coverage
2025 Needville QB/ATH Keilan Sweeny‍
92 passing yards, 3 passing touchdowns
131 rushing yards, 2 rushing touchdowns
Going into last Thursday's game, I didn't really know what to expect from Needville's offense against a big, physical Lumberton front. I knew that Sweeny and standout junior running back Dashawn Burton‍ could present some problems because they're both so versatile and explosive. Well, Sweeny slowly and steadily took over the game as the Blue Jays pulled away for a 52-28 win and a third-round date with Kilgore this week. Sweeny projects more as a slot receiver, and it's pretty easy to see how he would be effective at that spot even when he's playing quarterback. He's got great change-of-direction and short area quicks that lead to him turning tight spaces into open-field running. He also showed a high-level feel for the game as he continuously made the right read on several zone-read decisions. His speed and versatility put the Lumberton defense in precarious spots all night, and his ability to extend drives with 3rd down scrambles was a huge differentiating factor in the outcome.
Never miss the latest news from TexAgs!
Join our free email list