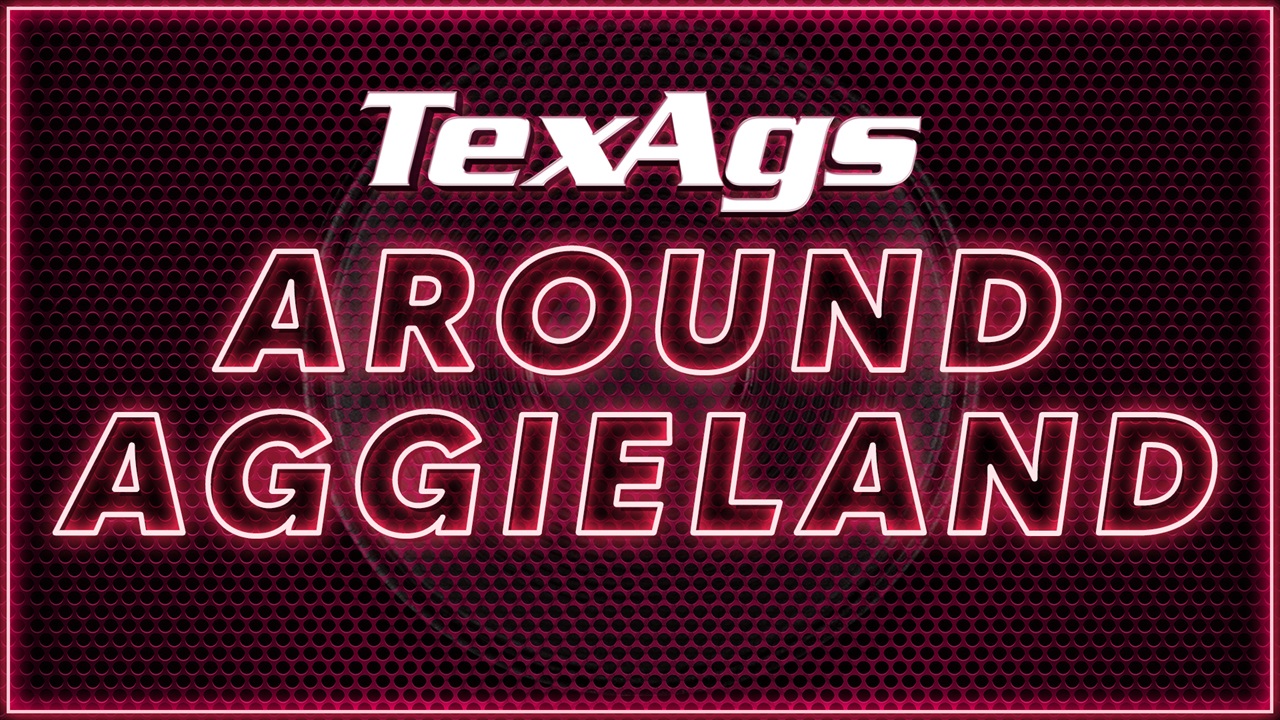 Texas A&M Football
Around Aggieland (11/10)
---
On Friday's edition of TexAgs Radio, Kay Naegeli took us Around Aggieland and provided updates on all things Texas A&M as football faces Mississippi State, hoops are underway, volleyball hits the road, and soccer hosts Colorado in the first round of the NCAA Tournament.
---
Congrats to all who signed NLI of Texas A&M this week!
Men's basketball (2): Andre Mills‍ and George Turkson
Women's basketball (1): Taliyah Parker
S‍oftball (10): Kelsey Mathis, Frankie Vrazel, Larisa Perez, Taylor Brown, Sydney Lessentine, Della Jasinski, KK Dement, DeeDee Baldwin, Kate Munnerlyn and Harley Vestal
Soccer (7): Kat Campbell, Sydney Fuller, Emma Hoang, Mary Claire Torn, Emma Yolinksy, Maysen Veronda and Jaime Perrault
Men's golf (2): Wheaton Ennis and Alex Long
Men's tennis (1): Tiago Pires
Women's tennis (1): Lexington Reed
Football
After suffering a ninth consecutive road loss as Ole Miss, Texas A&M is back at Kyle Field for a night clash with Mississippi State. Catch the action on ESPN and 6:30 p.m.
Men's basketball
After a dominating win over Texas A&M-Commerce on Monday, No. 15 Texas A&M basketball is on the road for the first time this season to take on Quadrant-I level Ohio State on Friday night. Catch the action on Peacock at 6 p.m.
Women's basketball
A trio of transfers shined for the Aggies as they took care of business on Thursday night with a 73-50 victory over Texas A&M-Corpus Christi at Reed Arena.
Aicha Coulibaly, two-time All-SEC selection at Auburn, Lauren Ware, former 13th-ranked prospect and Arizona transfer and Endyia Rogers, three-time All-Pac-12 selection at Oregon, combined for 44 points to earn the season-opening win.
Texas A&M returns to Reed Arena to face North Texas at 2 p.m. CT.
Soccer
For the 28th time in 29 years, G Guerrieri and Texas A&M have earned a berth in the NCAA Tournament. After posting a 9-7-4 regular-season record, the Aggies will begin the big dance with a weekend clash against Colorado at Ellis Field in College Station at 7 p.m.
Baseball
The Southeastern Conference on Thursday announced the two permanent opponents for each school in the future SEC baseball scheduling format. The format will take effect beginning with the 2025 season, the first season in which Oklahoma and Texas will participate in SEC competition.
Texas A&M's permanent opponents beginning for the 2025 season will be LSU and Texas.
Volleyball
The Texas A&M volleyball team returns to the road Friday to face the Missouri Tigers at the Hearnes Center with first serve set for 6 p.m.
Equestrian
The No. 4 Texas A&M equestrian team welcomes No. 2 Auburn to the Hildebrand Equine Complex, Friday, at 1 p.m. to conclude their fall schedule.
Never miss the latest news from TexAgs!
Join our free email list