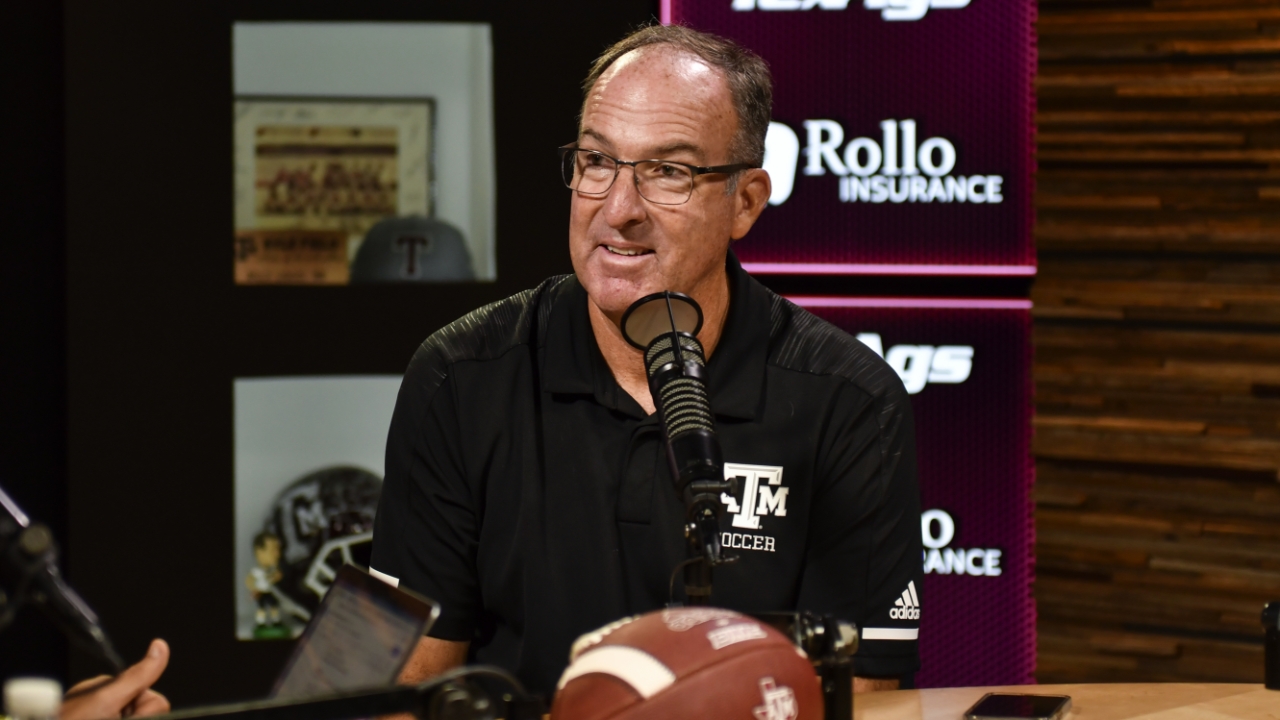 Photo by Jamie Maury, TexAgs
Texas A&M Soccer
G Guerrieri previews facing Colorado in first round of NCAA Tournament
---
Aggie soccer is in! Texas A&M is back in the NCAA Tournament, this time with hosting duties, and looks to face a Pac-12 opponent in Colorado. G Guerrieri joined TexAgs Radio on Wednesday morning to give us a glimpse of the match as the Aggies host the Buffaloes.
---

Key notes from G Guerrieri interview
We have been gone for a while. We were gone for eight or nine days. Could have been 12. That was the grind we had to do to back into the NCAA Tournament and get the game at home. Now, we play at home on Friday. We drove to LSU and then drove to Florida. It was a challenge, but here we are.

It was a genuine reaction. This is not like the basketball tournament. In soccer, they seed the top 32 and then try to save money by doing regions. They fill the map like a jigsaw puzzle. We have had some amazing teams come to us over the year. We have had Montana, BYU, Utah and now Colorado.

I was pretty sure they were going to put us on a bus and send us to Austin. Texas got hot at the end and won the Big 12 Tournament. I was surprised we were a seed and that we were going to be hosting. The girls were going, "Wait, what?"

Colorado is a dangerous team. They are SEC-like. They are hot. They won their last three games and are playing with house money. They will come in and are excited about being in the NCAA Tournament. It should be a dynamite game.

When I set up our schedule, kids come to play for Texas A&M because we are trying to win a national championship. I set up a strong enough schedule so we will be a seeded team in the NCAA Tournament. We want to be battle-tested.

We are a completely different team than when we played the Washington State in Week 1. We lost in double overtime with 27 seconds left. There are things we will get better at because now, our season will end if we don't.

The NCAA has given us a gift playing at home, and then the winner will play the No. 1 overall seed in Florida State, so thanks for that. Colorado is so good, so we can't think about anything else right now.

Students get in for free. Just show your ID. The game is a 7 p.m. Tickets are $5. It's a cheap date. Season ticket holders have been sent an email.
Never miss the latest news from TexAgs!
Join our free email list