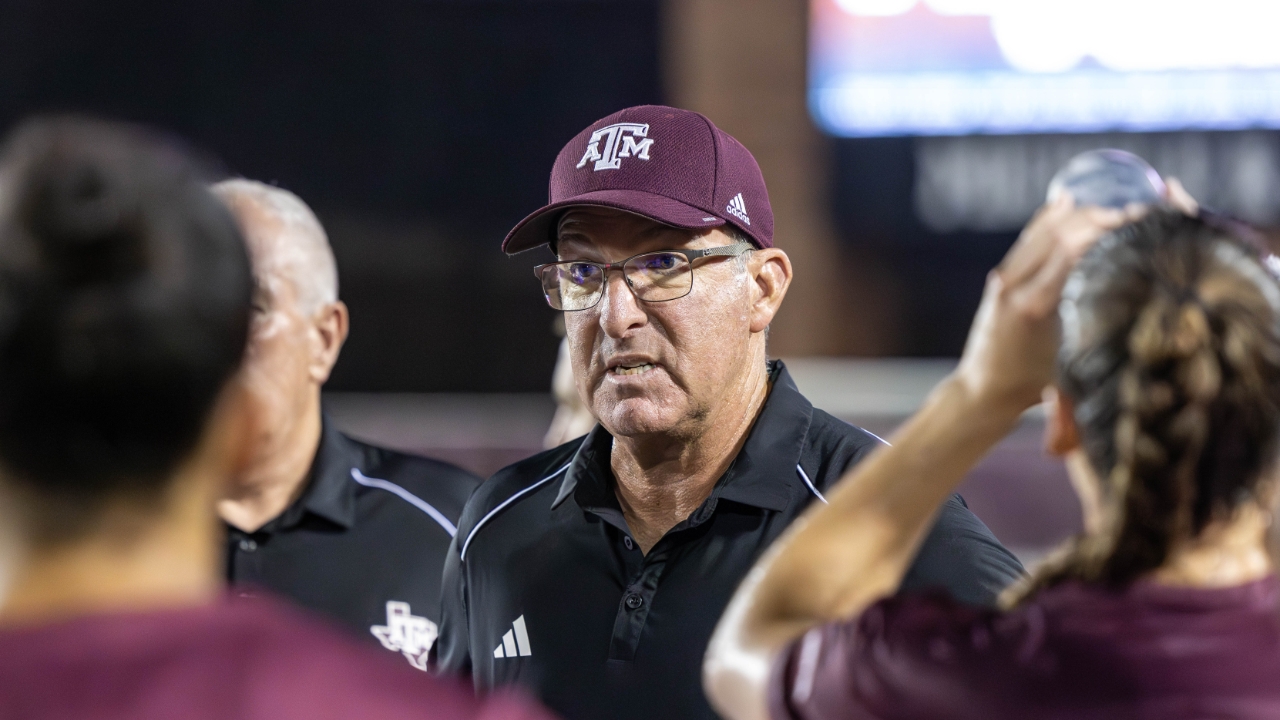 Photo by Chris Swann, TexAgs
Texas A&M Soccer
Guerrieri ready for Texas A&M's SEC semifinal showdown with Georgia
---
On Tuesday, Texas A&M took down South Carolina, 1-0, to advance to the SEC Tournament semifinal, facing 2-seed Georgia. Ahead of Thursday's match, head coach G Guerrieri joined TexAgs Radio to talk about the win over the Gamecocks and looked ahead to the semis.
---

Key notes from G Guerrieri interview
That was a big win for us. Anyone who saw us play against South Carolina a week ago, we walked away with a 1-0 loss and frustrated. It was a little bit of vengeance to get a win.

There had been a lot of upsets around the country that were not breaking our way. Our resume is strong, but our RPI is not great. We needed to take care of business. Our defense shut them down. In attack, we put them under a lot of pressure. The game-winner was a high-class, big-time goal by Sydney Becerra.

Becerra came in as the Gatorade Player of the Year in the state of Texas. We've always thought she is really special. She plays hard, and it looks like he has a heart rate of nine. She is cool and collected. Her goal was beyond next-level stuff.

They are learning. You can see the learning curve happening. The confidence and belief are growing. Early in the season, maybe they didn't fully believe they could beat all these teams. Flordia State is the No. 1 team in the county, and we had them on the ropes.

The games are getting tougher. We are playing the SEC East champions in Georgia on Thursday. They are playing high right now. Are they a team we can beat? Absolutely.

We need to make sure the girls are getting good recovery today, pick it back up and go at it tomorrow. Then, we have to turn around and try to compete for a national championship. You exert so much energy in this game. Sometimes, days off are much better than practice days. This downtime is nice. It's cool that this downtime is spent at the beach.

We are focusing on today. Getting a result tomorrow will have a big effect on whether we have a chance to host in the NCAA Tournament. We have to continue on this course.

We play on SEC Network at 7:30 p.m. I think you all will be impressed with the effort the Aggie ladies are showing on behalf of Texas A&M.
Never miss the latest news from TexAgs!
Join our free email list