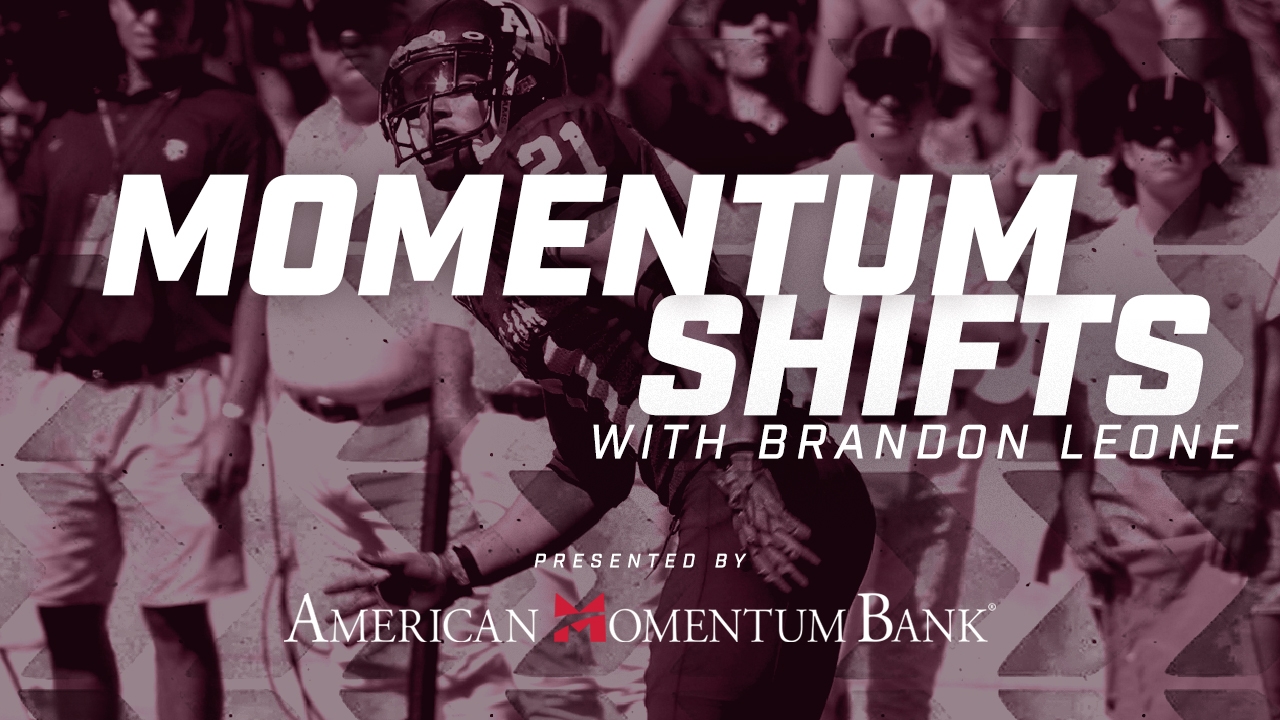 Texas A&M Football
Momentum Shifts: Texas A&M's defensive-driven turnaround
---
What a difference a few weeks can make for the perception of the state of a football program.
Just over three weeks ago, the Texas A&M football team got blown out on the national stage by a Miami team that most expected us to beat. The defense gave up 48 points and over 450 yards and created no pressure on the QB as he diced us up for a career-high five passing touchdowns.
Since then, the Aggies have given up a total of 596 yards in their last three games and are now off to a 2-0 start in SEC play.
After creating virtually no pressure vs. Miami, the defense has been on an absolute tear the last three weeks. In conference play alone, the Aggies have created a significant amount of pressure while getting 14 sacks and 30 tackles for loss. They are flying around the football. D.J. Durkin is bringing pressure from all over the field, and the defensive line has been absolutely dominant.
The momentum and direction of the program have made a huge shift in the positive direction due in large part because of the 180-degree turn this defense has taken.
Now all eyes are once again going to be on College Station this Saturday when Alabama comes to Kyle Field to take on the Aggies at 2:30 p.m. on CBS.
Even after losing Conner Weigman (whom I think is the best QB in the SEC) to injury, the Aggies are in position to claim sole possession of the SEC West with a win against the Crimson Tide.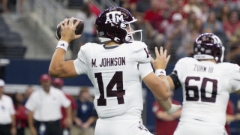 Jerome Miron-USA TODAY Sports
What a luxury it has been to have Max Johnson on this roster! He is more than capable of leading the Aggies to victory against Alabama, and I have no doubt that he will be the better QB starting on Saturday afternoon. Johnson is also surrounded by better talent at the skill position and has all of the tools necessary to get the win.
Alabama is not the same Alabama we have known for the last 10-12 years while we have been in the SEC.
I don't say this to discredit that program, and I dang sure am not saying that I think this is going to be an easy game. They still have one of the five most talented rosters in the country, and it will still be an absolute dogfight this weekend... still, Texas A&M CAN and SHOULD go win this football game.
The Aggies have home-field advantage and the 12th Man behind them at Kyle Field. The Maroon & White also have one of the five most talented rosters in the country, and they are playing with a level of confidence and swagger on defense that we have not seen in a very long time.
Despite dropping an unexpected loss early, all of A&M's goals remain in play, and the Aggies are in control of their own destiny.
With the addition of Bobby Petrino, this offense has been more productive and has improved each week. We are taking shots downfield more often and better utilizing the talent on the roster. The defense is now playing with confidence and is definitely highlighting the talent we have acquired on the line of scrimmage.
Win this game, and you can silence so many critics on the outside of this program and — if we are being honest — so many critics on the inside as well.
The time is now for Jimbo Fisher and the Aggies to take the next step and get over the hump as a program under his direction.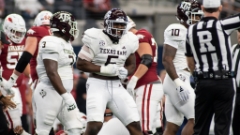 Jamie Maury, TexAgs
Alabama is down. They do not have a once-in-a-generation QB leading them. They have flaws this season that they do not typically have.
Lou Holts once said, "Show me someone who has done something worthwhile, and I'll show you someone who has overcome adversity."
This football team has had to face a lot of adversity during the Fisher era, and the Aggies have already faced a lot this season alone.
An early season loss to a team many thought they would beat. Losing one of the brightest young stars in college football in Weigman. Coming off of a 5-7 season that was one of the most disappointing seasons in a very long time.
NONE OF THAT MATTERS ANYMORE.
The Aggies have stuck together. They have believed in their coaches and each other. They have fought like crazy and stayed the course. They have overcome adversity and have put themselves in a position to be great.
Now the entire country will be watching on Saturday when they have the chance to go and BEAT THE HELL OUT OF ALABAMA and Nick Saban.
GO GET IT DONE.
We all believe in them, and we all know that they can do it.
The time is now.
Never miss the latest news from TexAgs!
Join our free email list
SPONSORED BY