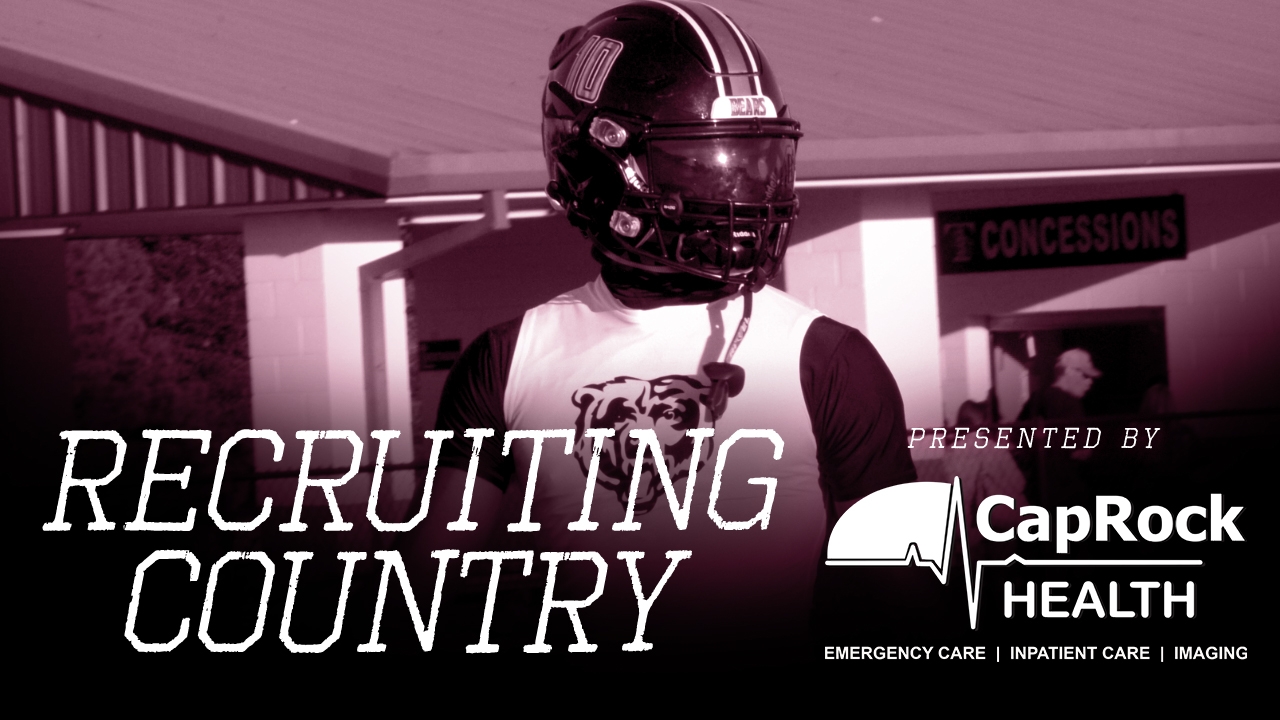 Texas A&M Football Recruiting
Recruiting Country: The latest recruiting news surrounding the Maroon & White
---
TexAgs' recruiting analyst Ryan Brauninger joined TexAgs Radio on Wednesday morning for another edition of Recruiting Country, highlighting the latest news and notes from the recruiting trail surrounding Texas A&M.
---

Key notes from Recruiting Country
Getting Terry Bussey‍ gives A&M a really good national perception. Bussey reassured people that the recruitment machine is still rolling. You were able to nab him against your toughest recruiting competition. Texas, LSU, Oklahoma and Alabama are your biggest recruiting rivals.

They are getting a fantastic player in Bussey. A&M is rolling on the recruiting front. People talk about Bussey the kid. He has been through a lot in 17-18 years of life and remains an A-plus student and performs as an athlete.

This is what we wanted A&M to do after the 2021 class with all the problems in the locker room. They found mixtures of players and people in this class and the last class with guys like Taurean York and Rueben Owens.

The class can get better. It's getting full. Where can they take other guys? You need a running back and corner. Could you take another defensive lineman or receiver? I think they would take another receiver if it was Micah Hudson‍ or Ryan Wingo‍.

Nobody is catching Georgia in recruiting. I think Ohio State will finish second. I don't know that you have a chance for the No. 1 class. Look at the other top classes like Florida. It's a tire fire over there. If they don't win games, will it unravel? Then where do those kids go? What about LSU? What if they don't play defense all year? Brian Kelly and Billy Napier are in year two, so they have more leeway than Fisher in year six. There's a lot riding on Saturday's results.

When A&M signed the 2023 class, it wasn't as star-riddled, but they are good kids who are on time and work hard. They have a lot of high-character individuals in that class. They have meshed that. They can find five-star players and people like Bussey and Tyanthony Smith‍. I have heard fantastic things about Marcel Reed.

One of the main issues with the transfer portal is tampering. They shortening the portal window to 45 days. What is that going to do to tampering? You'll know where you go before you go in.

I don't know why they did official and unofficial unlimited. Kids used to take five officials. We are expecting a visitor list that will rival any Fisher has put together in his time at A&M. The 2025 group that is coming in will be extremely impressive. The 2025 class is loaded. A&M will have a lot of those kids in. A lot of these commits will be here. Jordan Lockhart‍, Jordan Pride‍, Miles O'Neill‍ and AJ Maddox‍.

The 12th Man can impact recruits with one trip to Kyle Field. It's big.

Alabama's stars are from Texas. There is a lot of overlap in the recruiting battles. They will be back in their home state.

Cameron Coleman‍ went to Colorado. He will be recruited like a five-star receiver. I am not super worried about him going there. I think he likes the idea of playing with Drelon Miller‍ and Evan Stewart and catching passes from Conner Weigman or Max Johnson. You lose Ainias Smith. Coleman will fit right in. You win games this year and get all these guys in.

A&M is still in on Micah Hudson. He committed to Texas Tech for a reason. It will be an interesting one to follow.

I think LSU commit Caden Durham‍ will be visiting. It will be interesting to see if they can get Nate Frazier‍. Both of them had A&M as a finalist. A win has a ripple effect on recruits.

Bellville is awesome. DJ Sanders‍ is a freak. I have seen a lot of defensive linemen. I haven't seen one do what he can do. He is light on his feet for 300 pounds. He has the skillset. In our 2025 recruiting rankings, he may go in the top 10.

Jayden Jackson‍ is a big back. Super productive at Franklin. His midseason highlight tape will garner some attention. He is a big dude and can run.

They are recruiting guys who are committed elsewhere at positions of need. All this stuff in terms of flips doesn't get real until you get them on campus or things happen at the schools they are committed to. A&M could end up flipping guys, but I don't like putting guys on "flip watch."
Never miss the latest news from TexAgs!
Join our free email list
SPONSORED BY