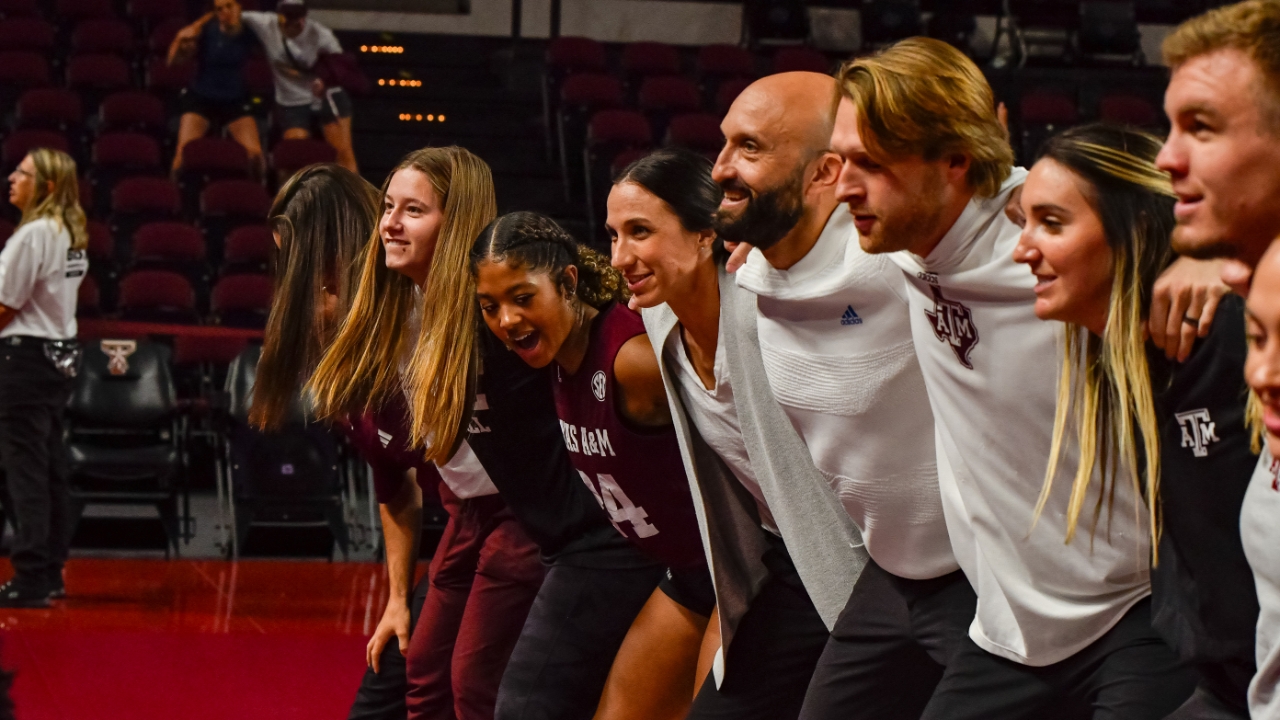 Photo by Hannah Harrison, TexAgs
Texas A&M Volleyball
PACK Reed Arena when Texas A&M volleyball hosts Missouri on Sunday
---
Riding high after knocking off No. 4 Florida on Wednesday, Texas A&M volleyball returns home for a Sunday afternoon match with the Missouri Tigers. During Friday's edition of TexAgs Radio, head coach Jamie Morrison made his case for a PACKED Reed Arena.
---

Key notes from Jamie Morrison interview
Like I said, I could sense it coming with how we were dealing with adversity. Our bus broke down on the way to the arena. Our staff had a plan within three minutes. We had a city bus pull up right behind our bus, and they took us to the game. We never freaked out. We problem-solved it. In that moment, we were ready to do something.

Our team is in a good spot mentally, but we're not even near our ceiling. I was fired up that we got the W.

The thing I was most proud of was that people were pointing out that our team was playing more freely than Florida. It's cool to see that, and it's cool to see people from the outside world see what you're trying to create. We're at 50 percent of our capacity. This team has so much potential to be great, and we're going to keep working on that.

It made me feel really old that 1999 was 24 years ago. It means we're headed in the right direction. From a team standpoint, we're headed in the right direction in how we play, think and deal with adversity in volleyball. The win means we're headed in the right direction from a program standpoint. I wrote to the recruits to thank them for believing in what we're trying to do before we actually did it.

It was cool to beat Florida on the road, and my first thought was that we get to go home. Our crowd makes it amazing. Our players love playing in front of them and interacting with them. The environment we're building is really fun with music and lights. I encourage people to come out, and we're having fun in the process.
Never miss the latest news from TexAgs!
Join our free email list