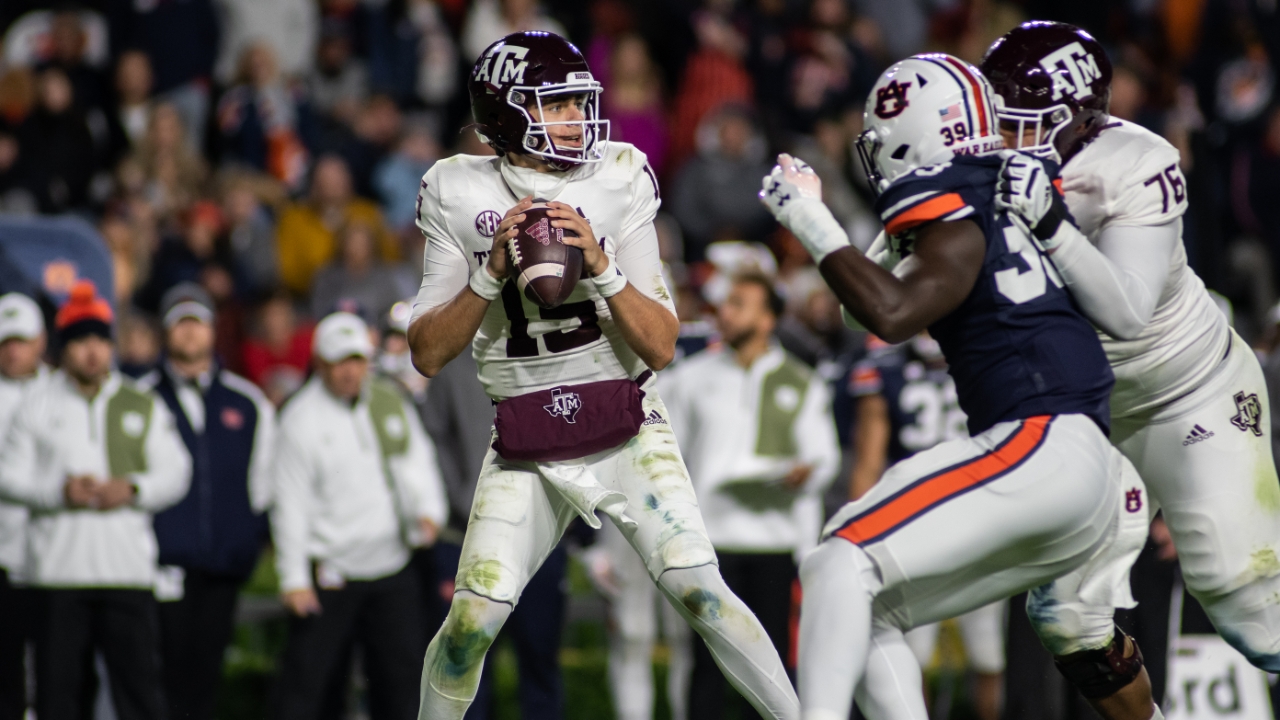 Photo by Jamie Maury, TexAgs
Texas A&M Football
A&M's quest for a 'dramatic change' begins with Auburn on Saturday
---
A single year can bring dramatic change.
Texas A&M is counting on it. The Aggies are also counting on sophomore quarterback Conner Weigman to foster that change.
A&M (2-1) is seeking a dramatic change against Auburn (3-0) in their Southeastern Conference opener on Saturday at Kyle Field. Kickoff is at 11 a.m. CT.
"We're really excited," sophomore defensive end LT Overton said. "We're really juiced up about this weekend. SEC play is always big. We're always about competition."
The Aggies might be sky-high, but last year, they may have hit rock bottom in a 13-10 loss to Auburn.
In that game, the lowest point in a 5-7 debacle, Weigman suffered through the worst showing of his young career. Under consistent pressure, he completed 38.9 percent of his passes for a mere 121 yards.
"I'm not going to lie, my head was spinning last year trying to figure out what was going on," Weigman said. "Now, I feel like I have a way better grasp of the offense and knowing what defenses are trying to do to confuse me."
Indeed, it's a new year and a new Weigman. He's completing 70 percent of his passes and is among the SEC passing leaders with 909 yards.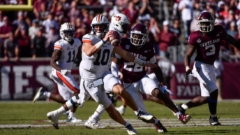 Jamie Maury, TexAgs
His only question seems to be to which of his talented receivers will he throw.
But Auburn has made changes, too.
Hugh Freeze, who built championship-contending teams at Ole Miss and Liberty, was called on to lift Auburn out of three years of mediocrity.
He appears to be making strides.
Last year's offense, managed 17 points or less in five games. This year, the Tigers are averaging 39.3 with Michigan State transfer Payton Thorne at quarterback.
But even with a new roster teeming with transfers, expect the same old Freeze.
"Hugh is going to be wide open," A&M coach Jimbo Fisher said. "He's going to be aggressive on offense. He's going to be dynamic and create things on special teams. Not afraid to call a fake. Not afraid to do things. A very good football coach. He'll have his guys motivated and ready to play."
The Aggies must match Auburn's anticipated intensity, especially at the line of scrimmage.
"I always go back to the trenches," Fisher said. "The game is won and lost there based on everything you do. How we fit the runs. How we want to pressure the quarterback. How you're making the calls in your protection scheme."
Protection was an issue last year. Weigman was sacked three times. The lack of protection contributed heavily to his poor showing.
Improved protection could dramatically change Weigman's production. And, the Aggies hope, dramatically change the outcome.
Never miss the latest news from TexAgs!
Join our free email list
SPONSORED BY