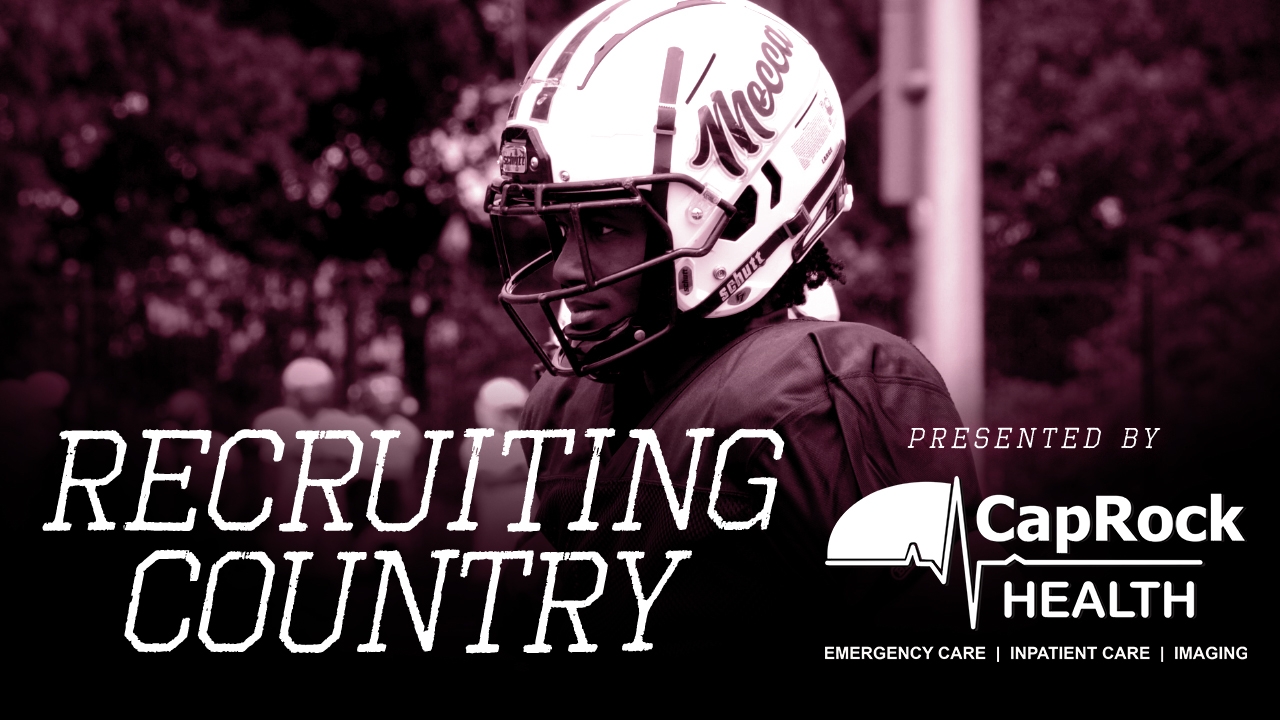 Texas A&M Football Recruiting
Recruiting Country: The latest recruiting news surrounding the Maroon & White
September 20, 2023
10,008
---
TexAgs' recruiting analyst Ryan Brauninger joined TexAgs Radio on Wednesday morning for another edition of Recruiting Country, highlighting the latest news and notes from the recruiting trail surrounding Texas A&M.
---

Key notes from Recruiting Country
I don't think anything has changed with Terry Bussey‍. He had an outstanding visit. At his game on Friday, he played with Texas A&M gloves and an A&M towel. That doesn't mean anything, but just piggybacking off the weekend he had. He wants to get to all the schools in his final five before his commitment date on Sept. 28. I thought Bussey would come off of that date, but he hasn't. As of right now, I like where A&M is at. It has felt like they have been toward the front of the line for most of the recruitment. Texas and LSU are the biggest competitors. It will be interesting.

The next three weeks are important and could be a turning point. If A&M is 5-1 going into the Alabama game, good things will happen as a cause-and-effect thing. If not, the 180 happens. They will have an outstanding visitor list this week with a bunch of commits. Jason Howell just dropped the name of a 2025 visitor on the site. For an 11 a.m. kick, the list is impressive.

When you are in year six, it gets the hardest to sell the vision. A&M is great at selling it, but it comes down to wins and losses. It is what it is. You are catching a lot of arrows because of 5-7 and what happened in Miami. A&M is an easy target.

Cameron Coleman‍ is one of the ones I mentioned as showing up on Friday and going to Midnight Yell. Programs are trying to weasel their way in. He was at Alabama when Texas beat them. He seems all good with A&M. He needs to like what he is seeing out of the receiving corps. I am going to write about how enticing it is right now to play with this A&M offense. A lot has to do with Conner Weigman, but the ball is being distributed everywhere.

That 2025 class in the state is loaded. Keep these guys committed. What will this wide receiver room be like next year when the only guy you are losing (for sure) is Ainias Smith?

Portal recruiting is becoming a key piece to program building. The portal guys are not going somewhere to sit. The freshmen will be more patient. It's easier to sell high school guys on being patient. Jahdae Walker came from a Division II school and proved he can play at this level. If that continues, you can have conversations with the top wide receivers in the portal.

A&M created a stir with the 2022 class within the recruiting world. Schools want to poke at these A&M guys so that will not happen again. If Alabama goes 8-4 or 7-5, it won't affect Nick Saban. A&M is a little different. Saban can just say this is a one-off.

Jordan Pride‍ will be on his official visit this weekend. He has a family history with Jimbo Fisher. Getting him on an official visit can really help cement his commitment. If you set a high bar, it will make it tough for people to flip him.

AJ Maddox‍ and Miles O'Neill‍ were not considered elite prospects. They weren't heard about early on. You had to dig and do your homework. O'Neill just started his season at a new school, and Maddox has been outstanding. He looks like he is taking a big jump. I think Maddox was 24-of-27. That's Weigman-esque. I am excited about the quarterback position.

Shea Adams‍ is an awesome athlete. I am going to watch Port Neches–Groves against Fort Bend Marshall. It will be rowdy down there. Adams is getting a lot of offers from Ivy League schools and service academies.

Xavier Atkins‍ is back in with LSU apparently. That has been an interesting recruitment. That has been hard to pin down. He is a great player. We will see if A&M re-engages.
Never miss the latest news from TexAgs!
Join our free email list
SPONSORED BY